KittenBot WiFi Module (of PowerBrick) based on ESP8266 for microbit
WIFI is an important module that is necessary for IoT projects. This ESP8266-based WIFI module has a dedicated configuration page, supports visual programming language and platform, and is equipped with corresponding tutorials, which helps beginners get started quickly. In terms of structure, it has a Lego-compatible plastic shell (PC+ABS environmentally friendly material), which can be easily and effectively integrated into different kinds of structures.
Feature
Support firmware upgrade with or without the cable
With standard LEGO structure and environmentally friendly plastic shell that looks good and can prevent damages of short circuit
With an easy-to-use WIFI configuration page (the address is the IP of the WIFI module); you can set the baud rate, name, find and connect to a router and so on.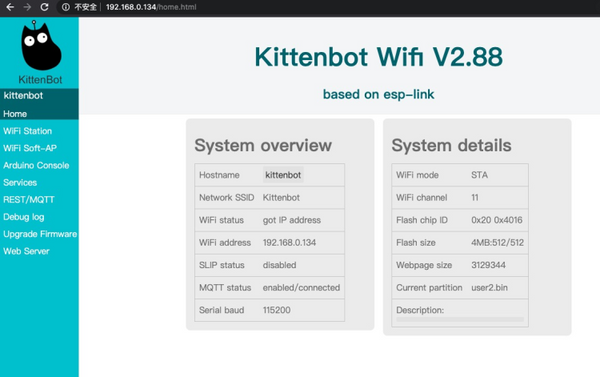 Scenario
IoT smart home projects and remote control projects
Remote control with the mini-program on mobile phone
Parameter
Size

56 x 24 x 19 mm (compatible with LEGO bricks)

Support Voltage

3.3v / 5v

Working Current

62mA

Port

PH2.0 4PIN

MCU

ESP8266

802.11b/g/n

WiFi@2.4GHz, support WPA/WPA2 mode

Standby Power consumption

less than 1.0mv

Working Temperature Range

-40℃-125℃

Configuration Page

have a configuration page

Visual Programming Platform

Kittenblock, MakeCode
Detail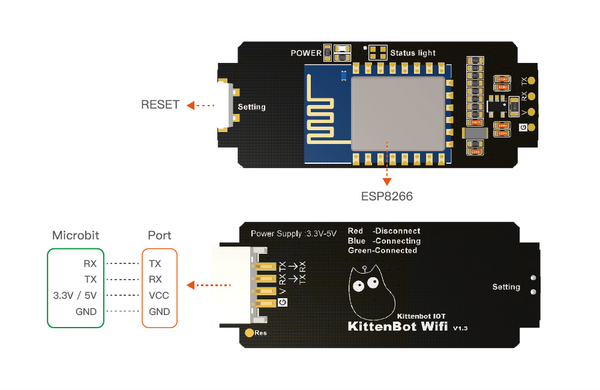 Working States Explanation
Power on for the first time
When not connected, the red light will be on all the time. But there will be the situation that it is green even if you haven't used it. Don't worry, It is because WIFI modules are tested before leaving the factory, and it records the last state, that's why it is green.
Connect to the router
When connecting to the router,the blue light will be on. (Now the green or red light may not be off, it is still normal)
When successfully connected to the router, all lights will be off.
Connect to the IoT server
When successfully connected, the green light will be on all the time
The moment when the module receive or send messages
The blue light will be flashing
Application
With MakeCode
Extension address:
github:Kittenbot/pxt-kittenwifi
IoT basic application
We provide you with a simple IoT server that is easy to test
https://iot.kittenbot.cn/
You can use it for simple IoT projects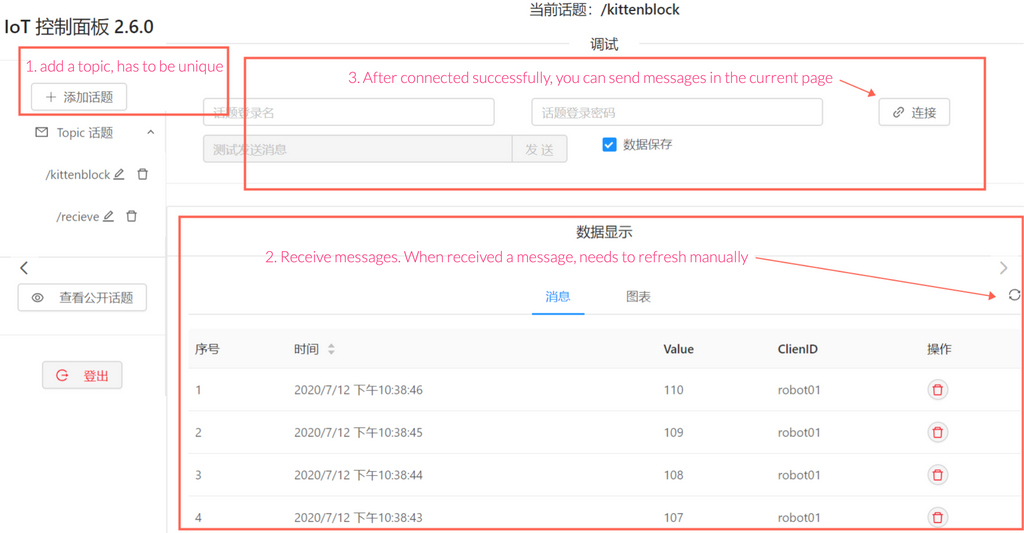 Programming
Program Micro:bit as the example below, and refer to the Detail section
 above for wiring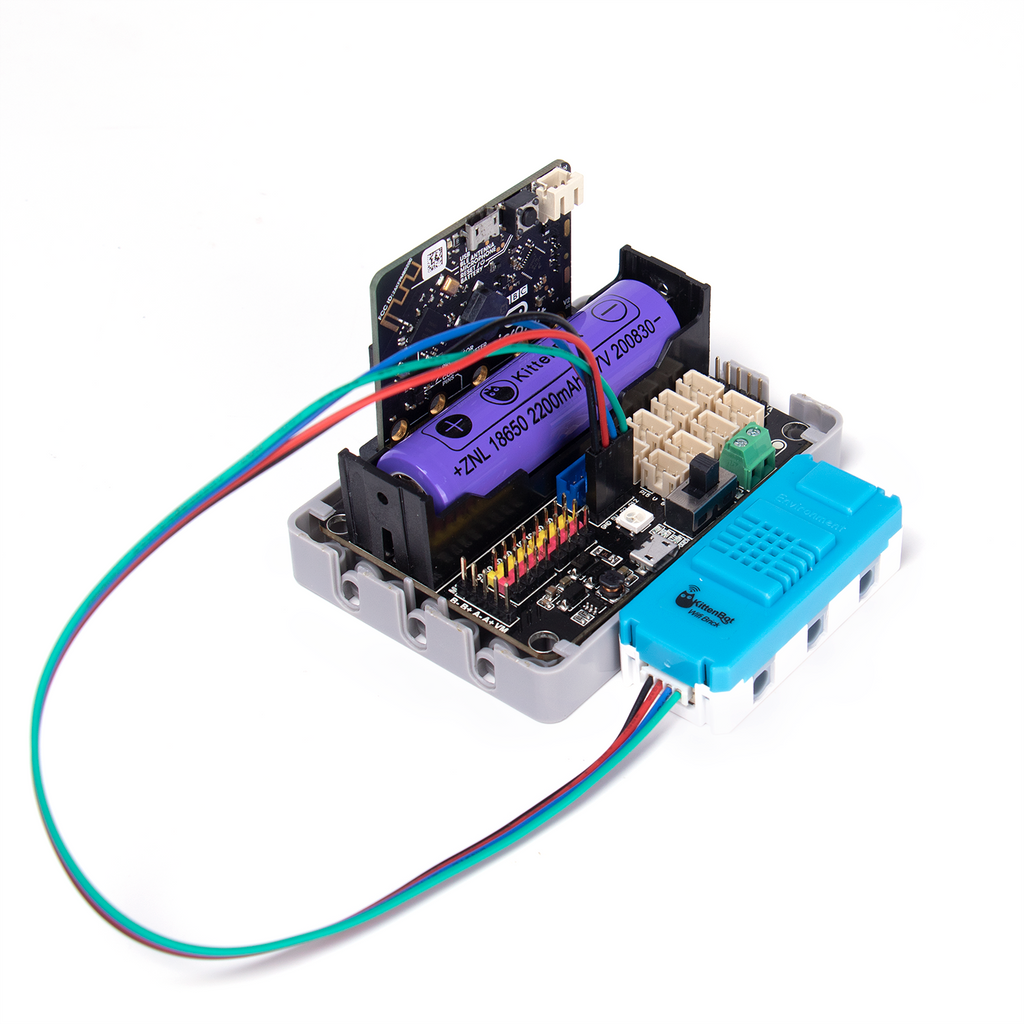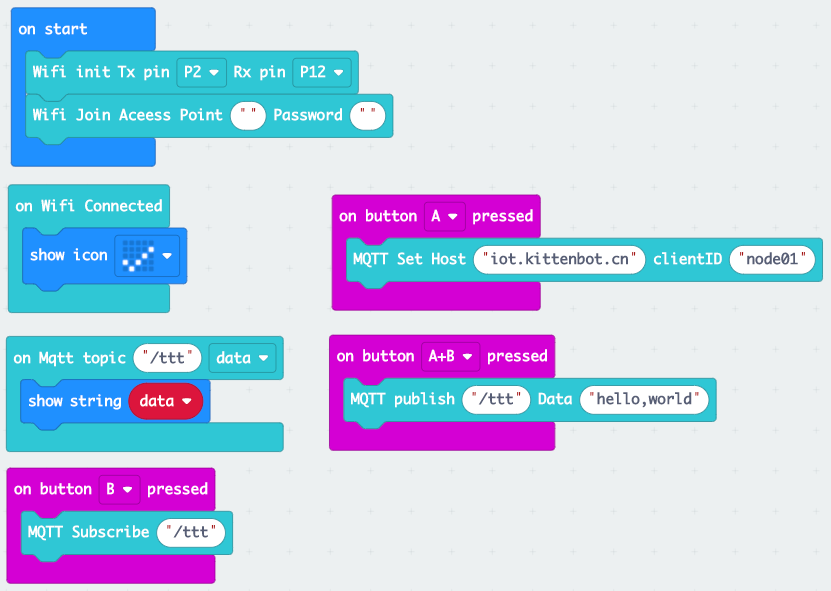 View full details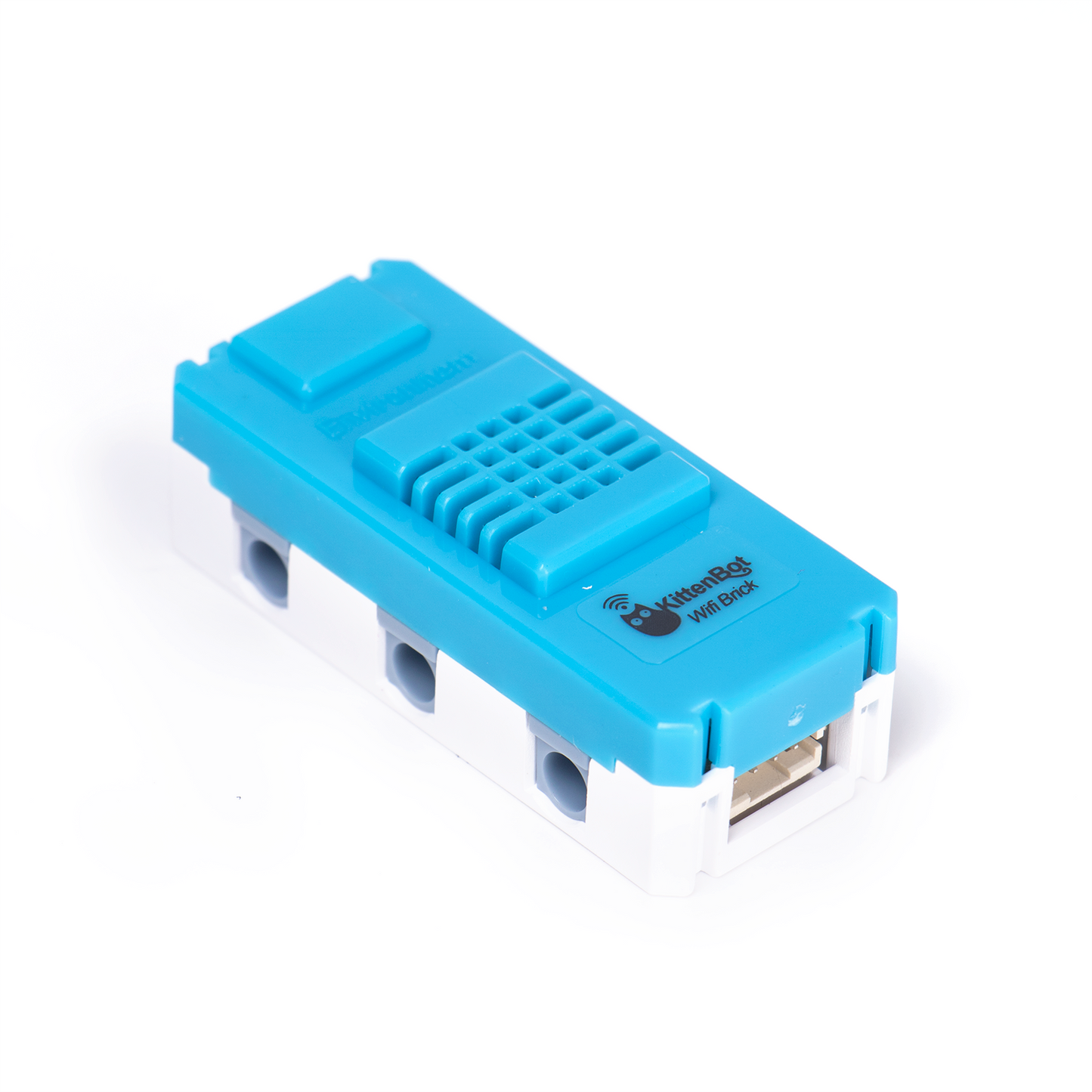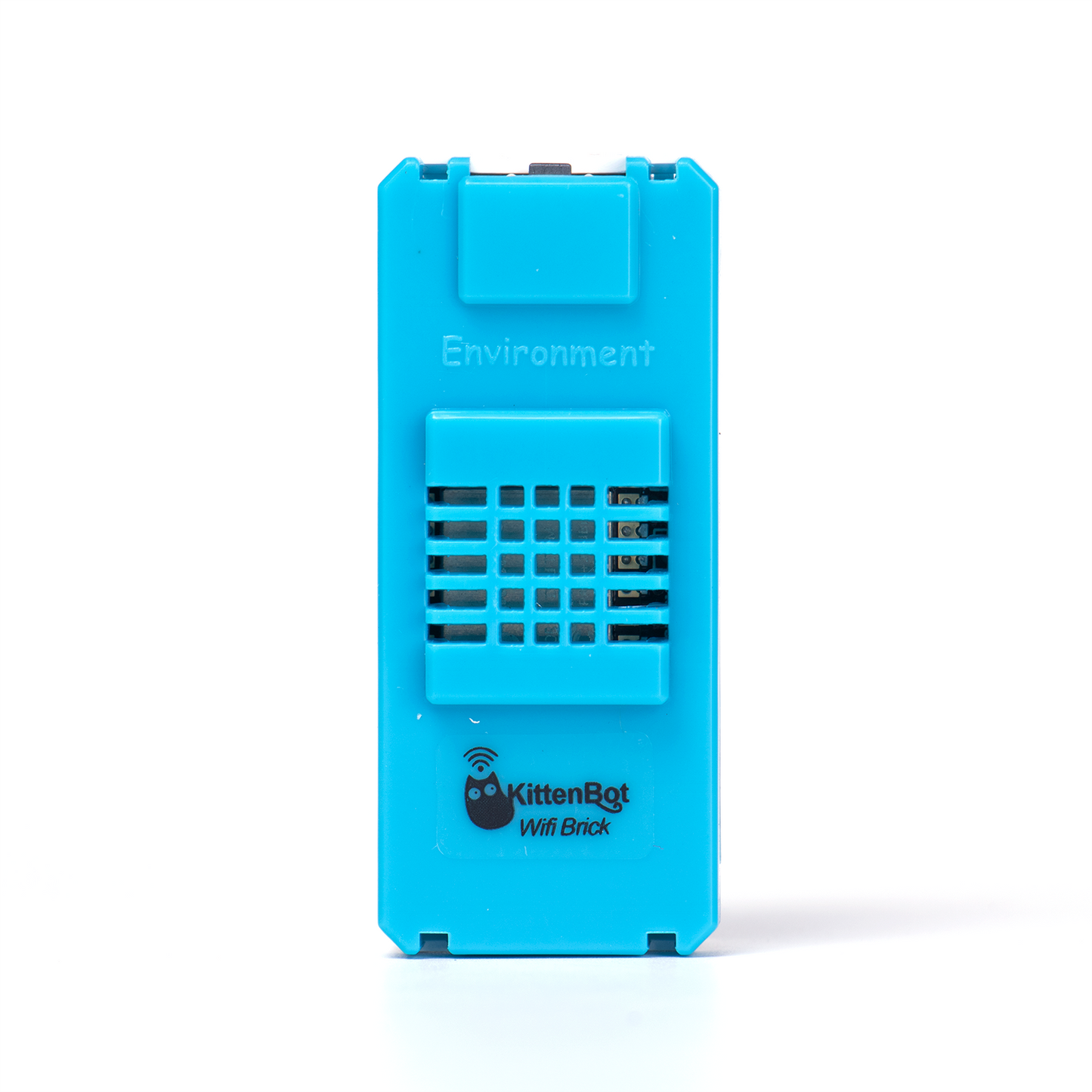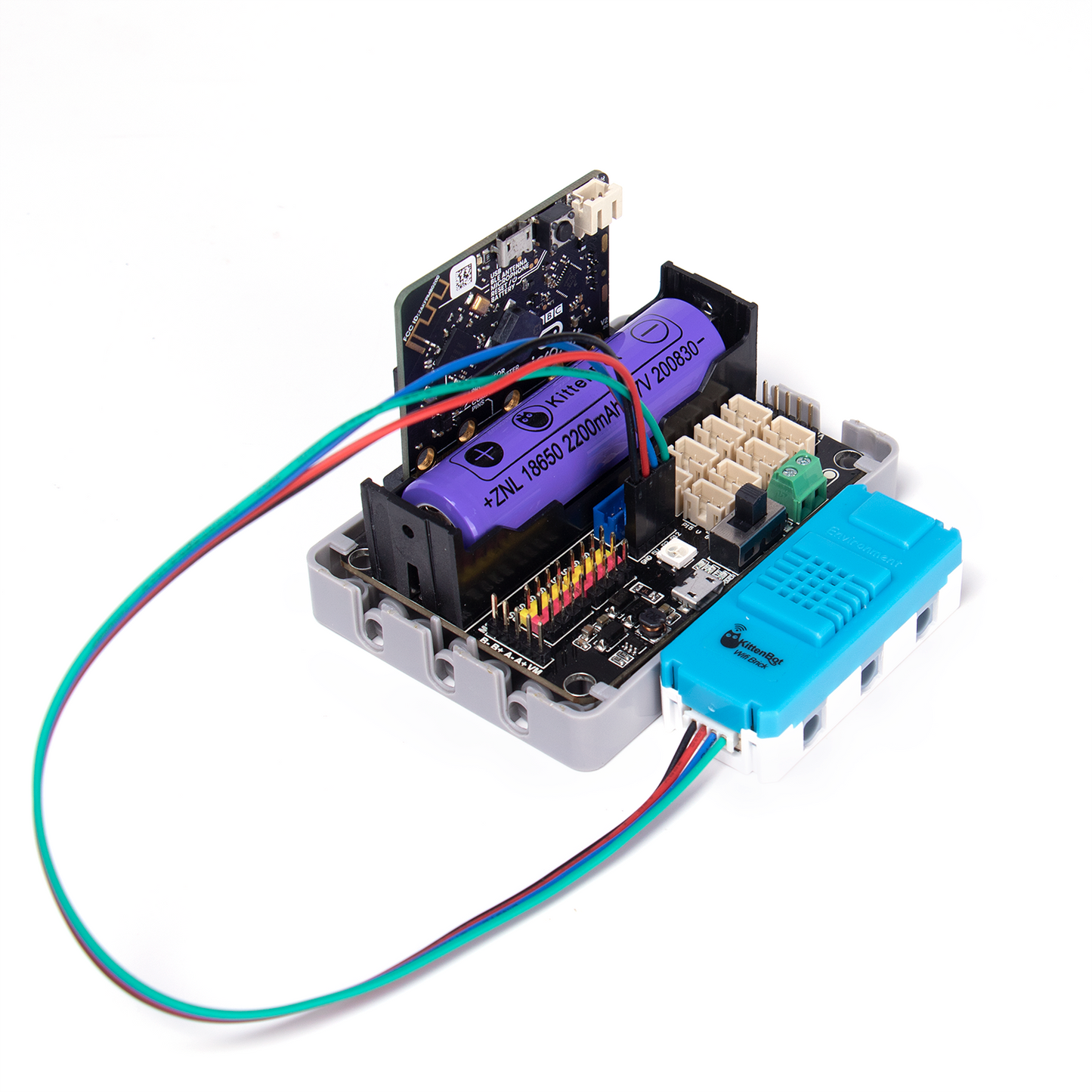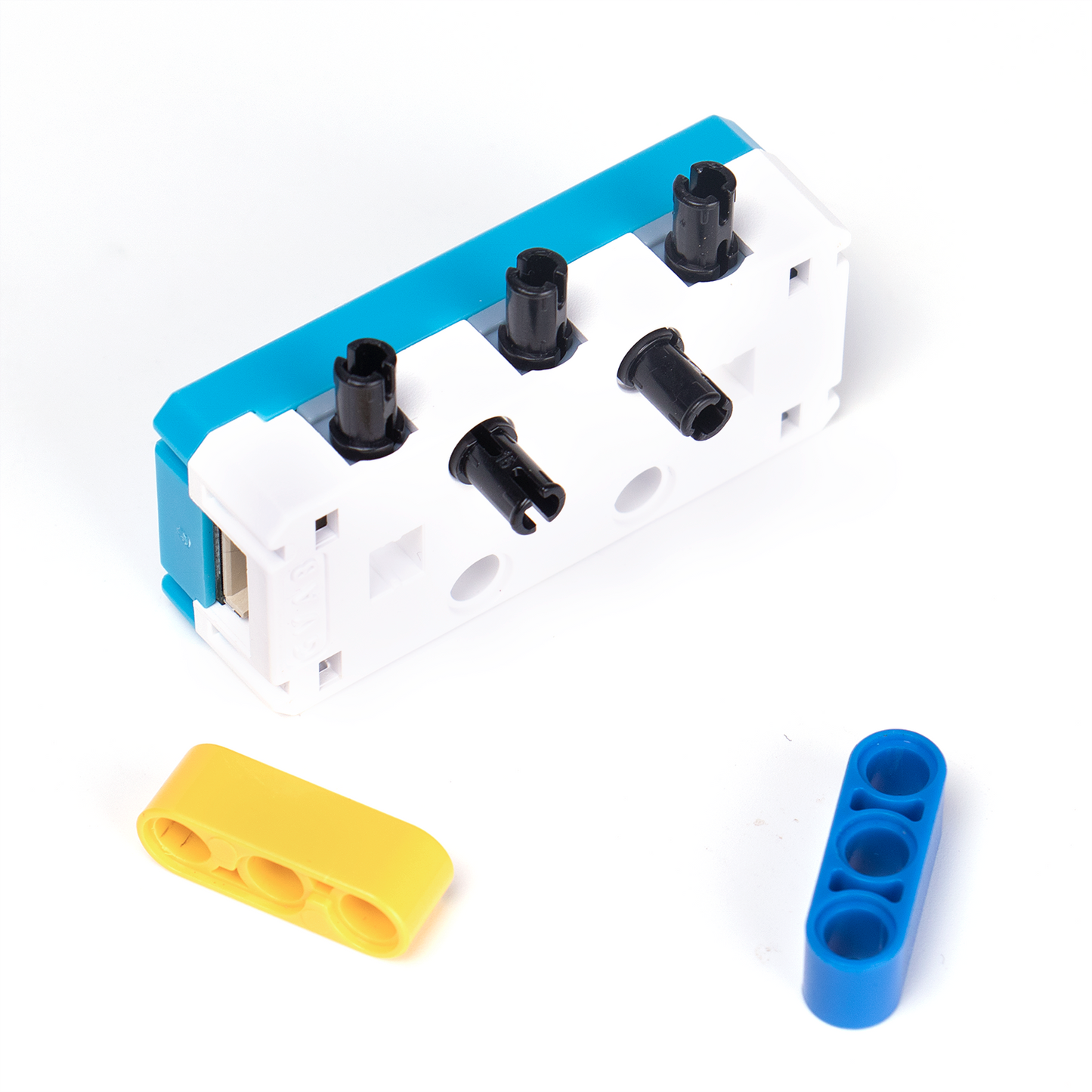 KittenBot WiFi Module (of PowerBrick) based on ESP8266 for microbit