Software
We provide free and open software for our robot kit and hardware parts
or other purpose.
Kittenblock
Kittenblock is a graphical programming software based on Scratch 3.0, and designed by Kittenbot. It support most popular open-sourced hardware, such as micro:bit, Arduino, Meowbit, ESP32, ect., besides it help kids to learn AI With its powerful functions, the cumulative number of users as of the 1st of January 2021 was over 24 million.
Hardware:
Micro:bit, Arduino, Future Board, and Meowbit, as well as stage interaction and offline programming modes.
Software:
Practical extensions such as IoT, machine learning, artificial intelligence, BaiduAI, and data processing are available in Kittenblock.
Win: 
Mac: 
---
KittenCode
KittenCode is a programming platform for Python programming designed by Kittenbot. KittenCode runs on Python3.7 and it can run imported modules, KittenCode also supports programming of Kittenbot products, including Micro:bit, Meowbit, KOI and Future board. 
KittenCode not only supports normal Python programming, it also supports programming on KittenBot's products based using MicroPython.
Python has a clearer and more concise structure than other programming languages so it is easier to learn. Python is also the backbone of many AI and Deep Learning applications, it is a great time to start learning Python!
Currently KittenCode is only available on Windows system.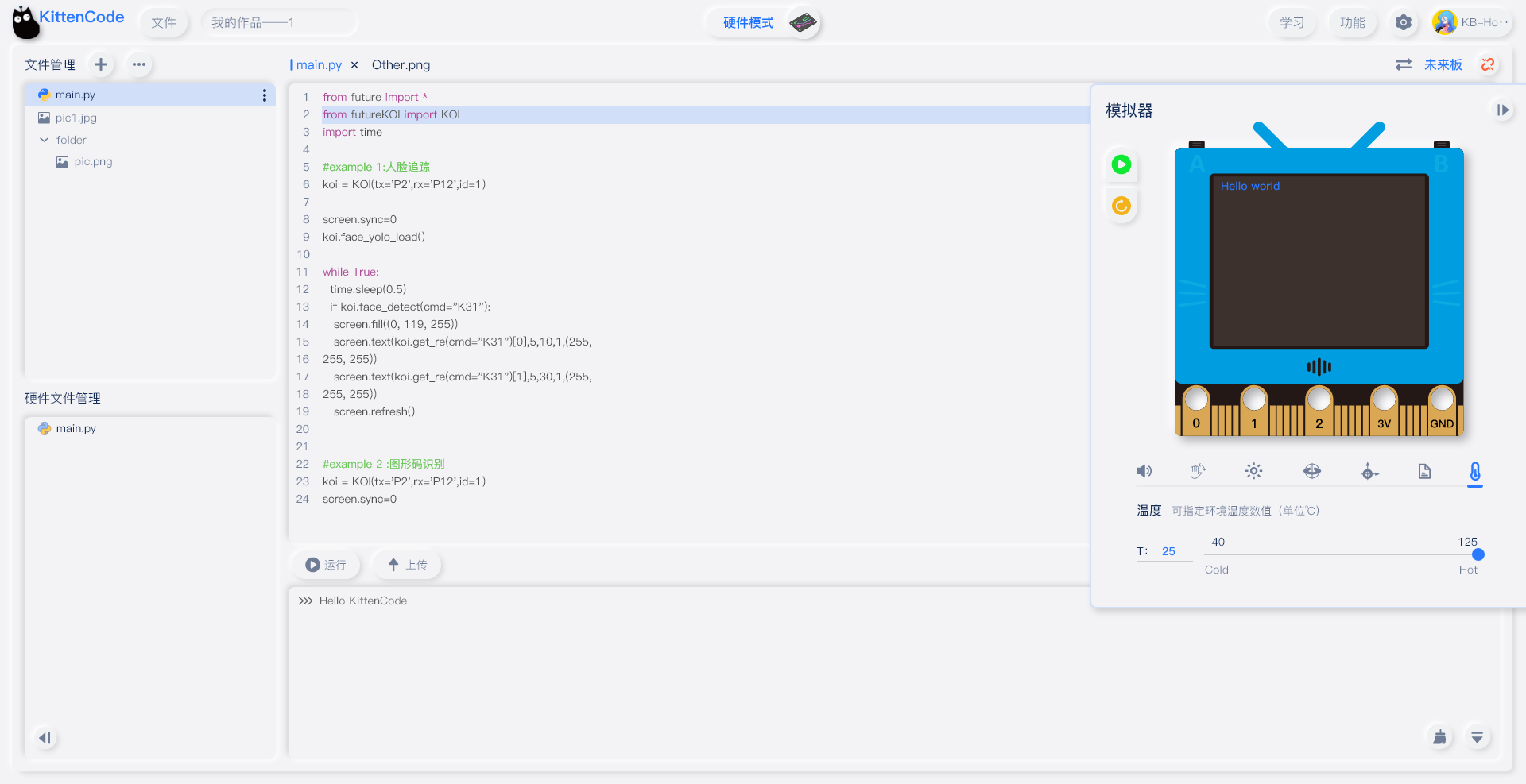 Click to download: