Bridge mainboard based on D51 The Ultimate Arduino with edge connector
Product Overview: Introducing the "Bridge" - a dynamic Arduino board that stands true to its name, bridging the world of diverse programming languages and technologies. Powered by the high-performance Atmel D51 chipset, this board offers a unique blend of classic Arduino capabilities and MakeCode Arcade game programming.
Who's It For?
Individual Makers: Dive deep into intricate projects, harnessing the power and versatility of the Bridge board.
Arcade Game Programming Enthusiasts: Transform coding into an engaging gaming experience, thanks to its compatibility with the Microsoft Arcade platform.
Key Features:
Performance Beyond Limits: Equipped with a 32-bit microcontroller operating at 120MHz, the Bridge offers performance levels that dwarf traditional Arduino UNO boards.
Versatile Programming: Whether you're into Arduino, Micropython, or graphical programming, Bridge supports it all.
DIY Capabilities: With its powerful Atmel D51 chipset, dream big! Create projects as ambitious as a DIY 3D printer.
Game On: Attach a handheld Shield, and the Bridge transforms into a programmable gaming console, thanks to its Microsoft Arcade platform compatibility. 
Technical Specifications:
Main Controller: ATSAMD51J19 ARM Cortex-M4, 120MHz with hardware DSP and floating-point support.
Operating Voltage: 3.3V.
Power Supply: 5V (USB), 6-12V (External DC head).
Onboard Resources: Light sensor, temperature sensor, gyroscope, programmable RGB light (chip leg PB22 / Arduino pin 40), programmable LED (D13 leg), 2MByte SPI FLASH, SDA (A6) / SCL (A7), SD card slot (SPI).
Programming Platforms: Arcade, Arduino IDE, Platform IO.
Unique Features:
Pin Compatibility: Fully compatible with Arduino UNO pins.
Micro:bit Gold Finger Compatibility: Expand your project's horizons.
Interrupt Support: Every pin supports interrupt functionality, enhancing real-time responsiveness.
View full details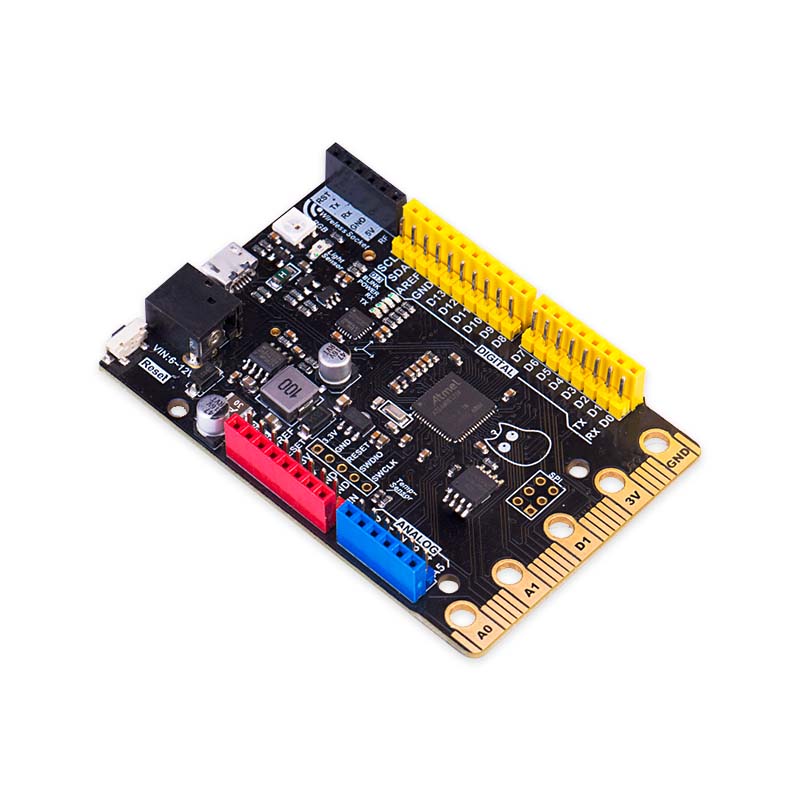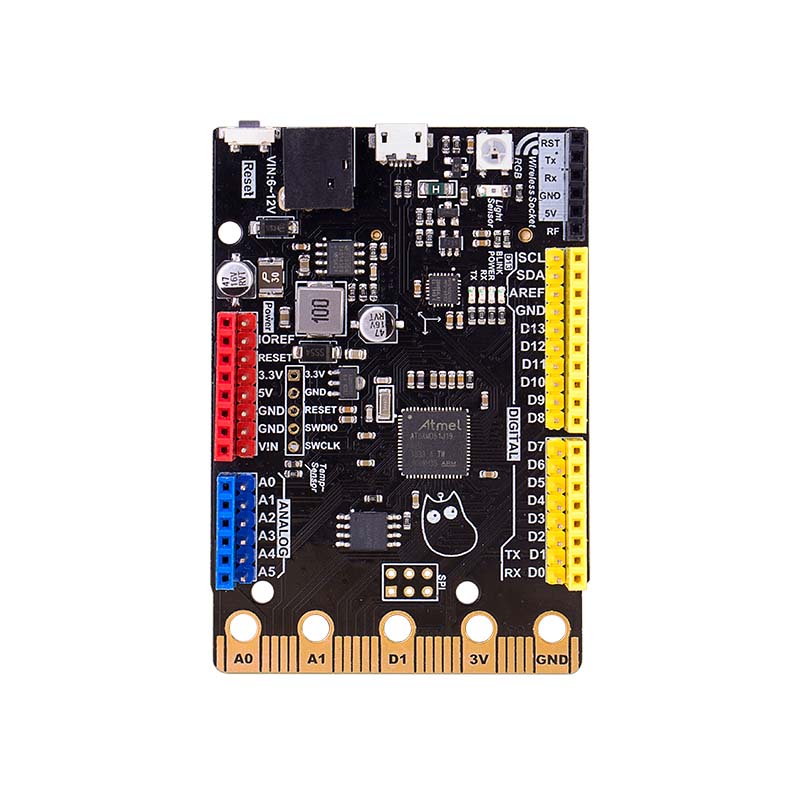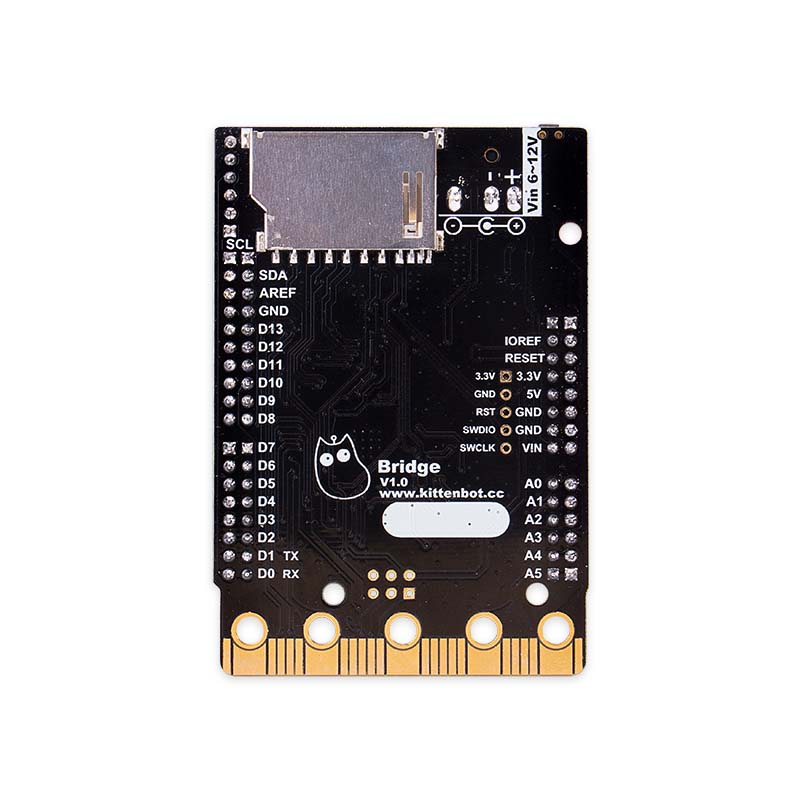 Bridge mainboard based on D51 The Ultimate Arduino with edge connector