KittenBot Sugar Series Module for Micro:bit/Arduino projects - Button module
This is a button module in the Sugar series, the pin holes on the back allow compatibility with plastic building bricks.
Physical button detection, often used for switching or counting, the logical level will be changed after the module being triggered.
There are two different colors of this module, which are red and blue.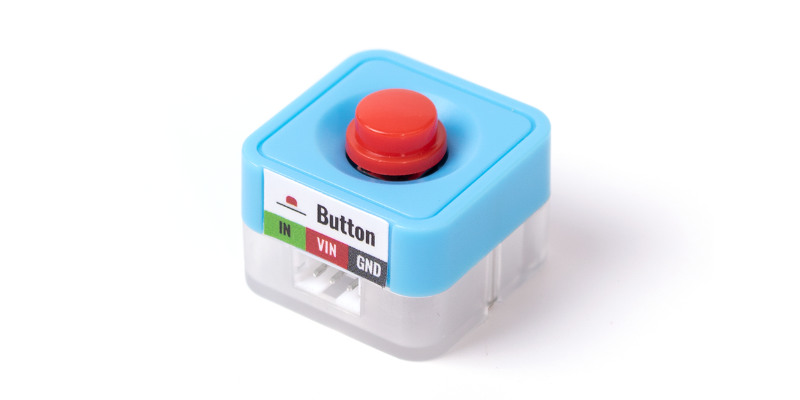 Parameter
---
Size

24 × 24 × 19 mm

Weight

5.1 g

Signal

 Digital input (includes the blue indicator)

1 (logical high): normal

0 (logical low): pressed

Type

red, green
Wiring
---
There are two different colors for this module, which are red and blue. We take the blue one as an example.
Connect it to Robotbit Edu with a 3-pin cable. (8 white terminals can be plugged and make sure that the actual terminal should be corresponding to the one in your program)
Turn on Robotbit, you can see the red light on the bottom of the module is on, which means that it's powered normally.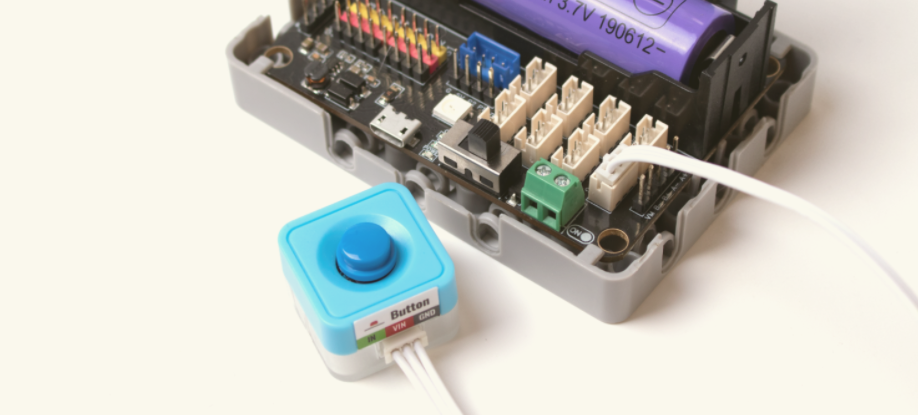 If the blue indicator is on when you are not pressing the button, it may be because pin1 is outputting logical high level, so don't worry, just go on with your project.
---
Choose to run online or offline to test it out
Notice
 The corresponding block is the "Digital read" block, before using this block, please make sure that the pin is set to "pull up" in the initialization.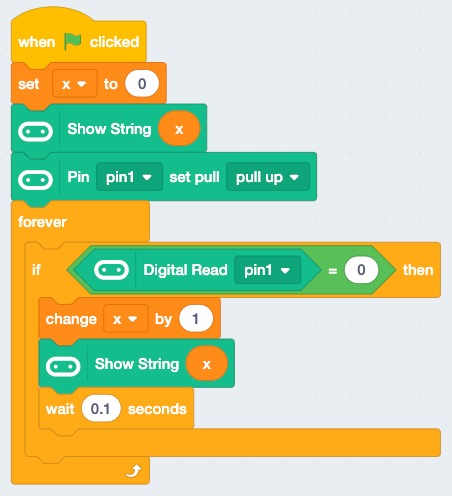 Download: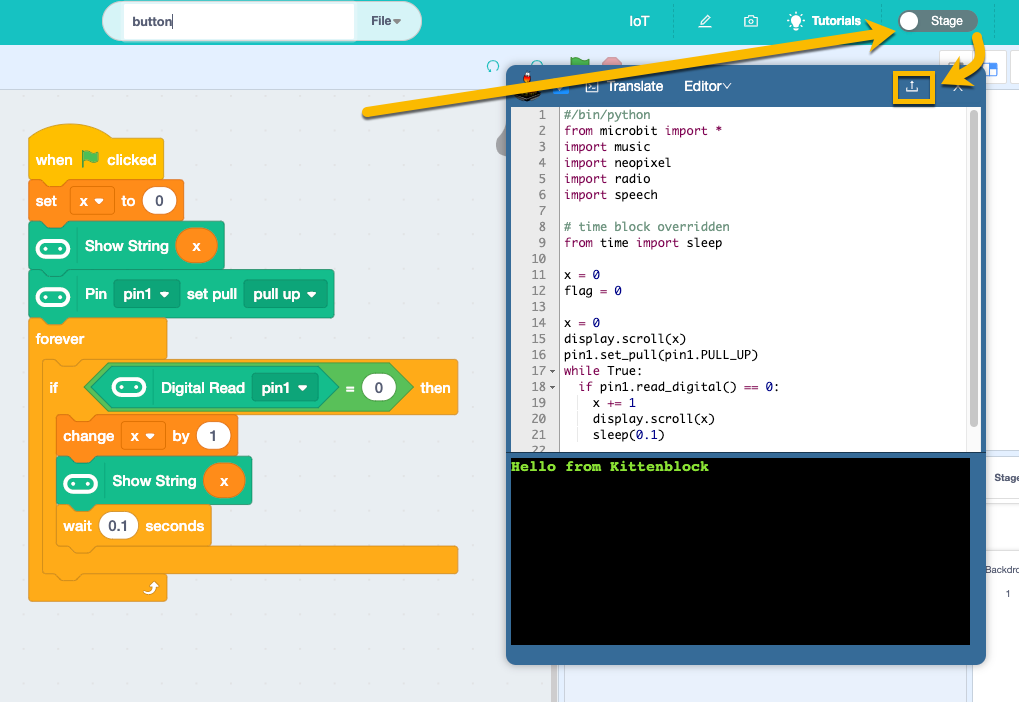 View full details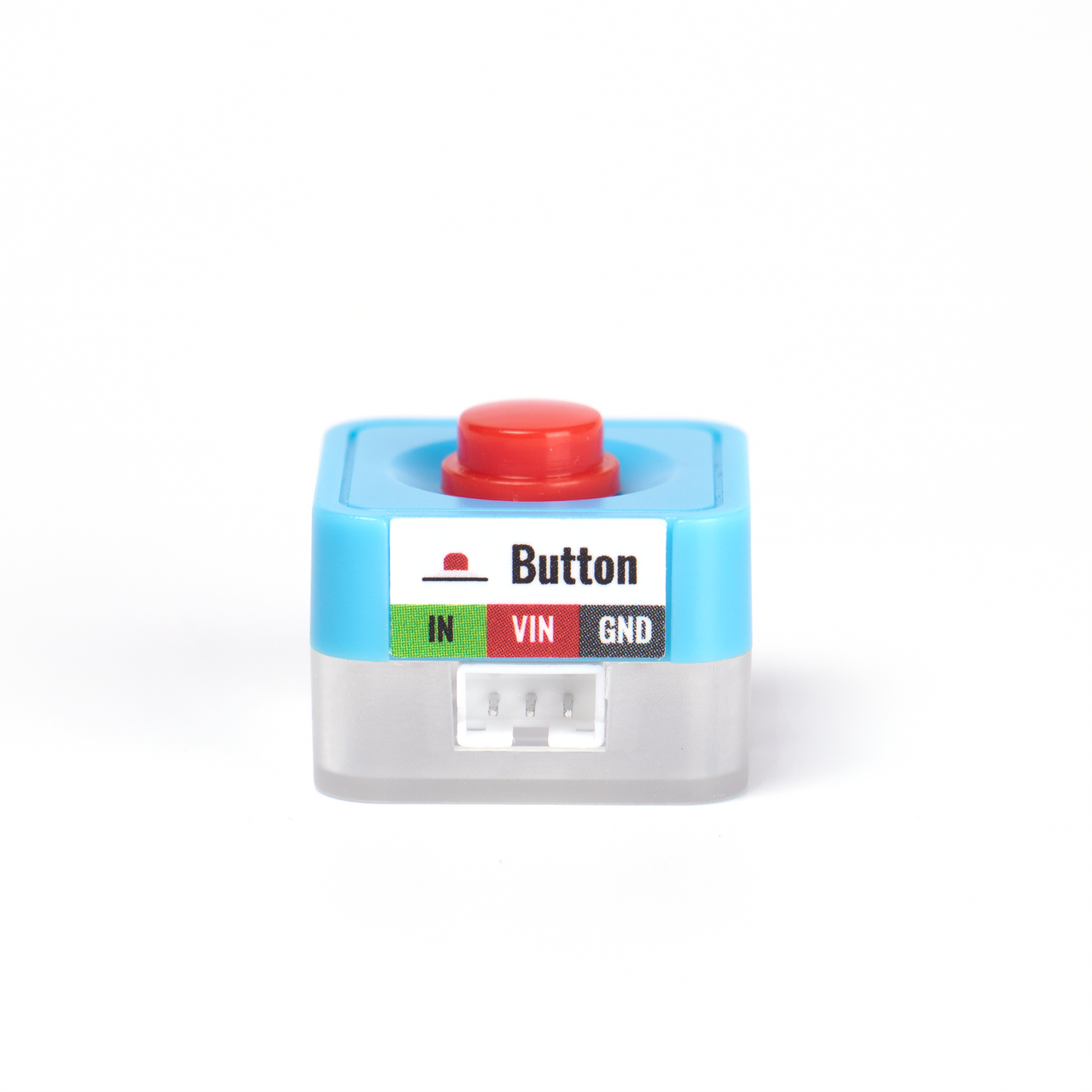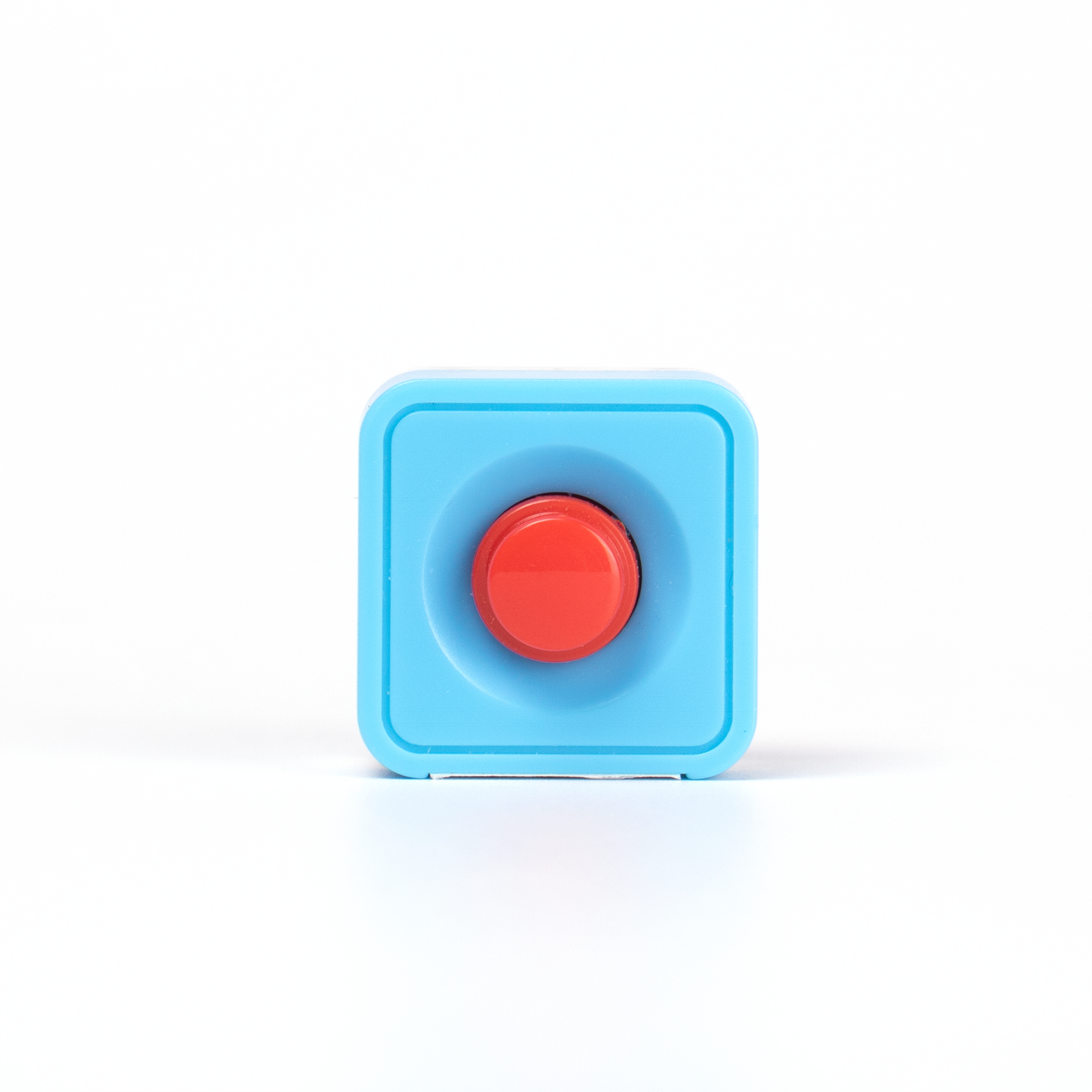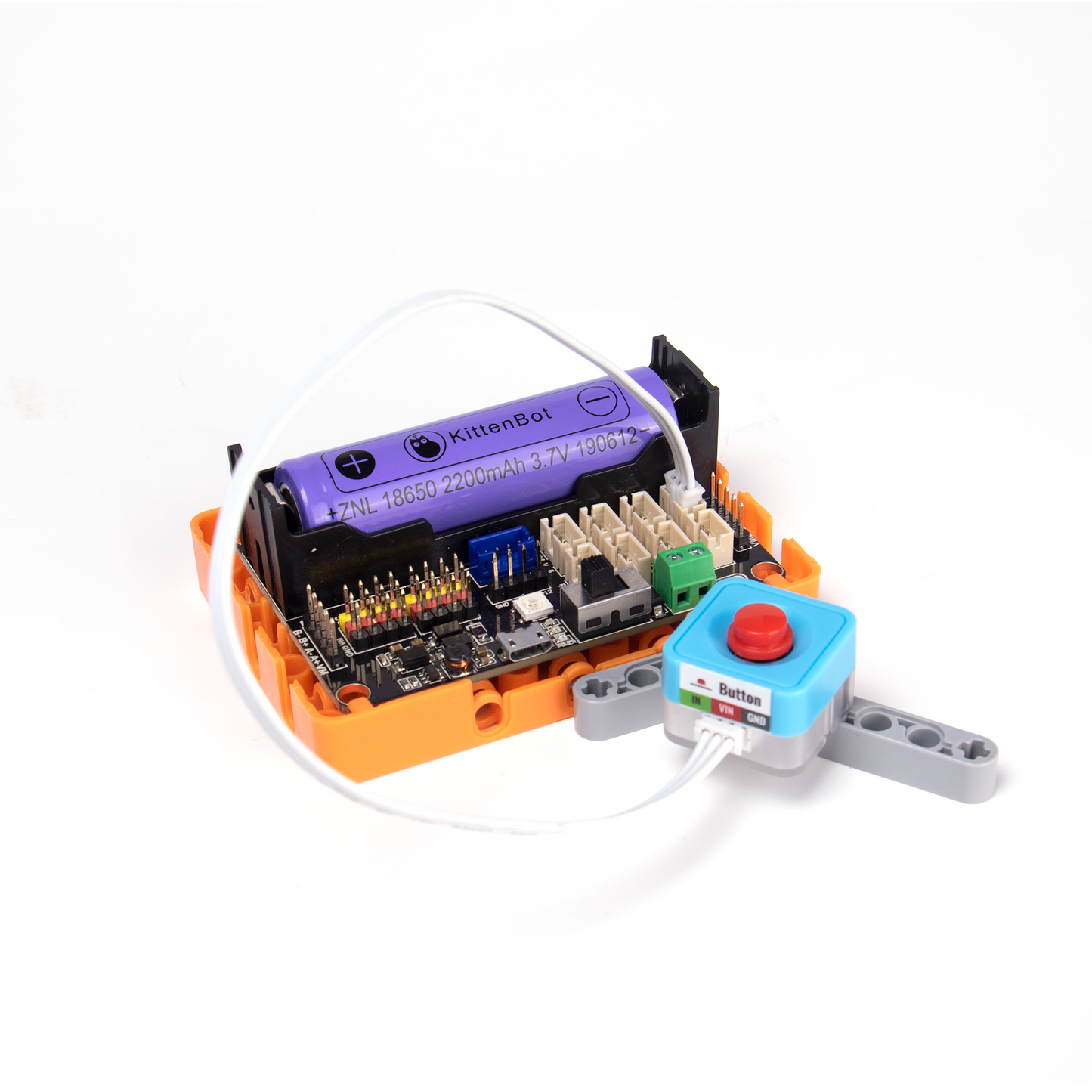 KittenBot Sugar Series Module for Micro:bit/Arduino projects - Button module