Kittenbot Sugar Series Module for Micro:bit/Arduino projects - Flame Sensor
This is a flame sensor in the Sugar sensor series. The pin holes on the back allow compatibility with plastic building blocks.
When there is a flame, it returns analog 0~1023. When the flame gets stronger or it gets closer to the flame, the value gets larger; when no flame is detected, the value will be close to 0. The essence of this sensor is to detect the intensity of infrared light, so when the natural light is strong, the value gets larger too.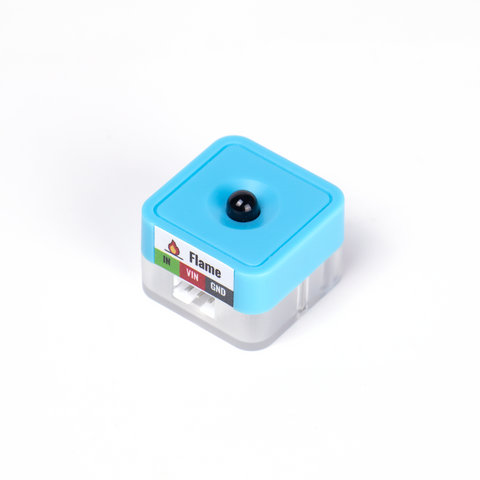 Parameter
---
| | |
| --- | --- |
| Size | 24 × 24 × 30 mm |
| Weight | 6.7 g |
| Signal | Analog Input |
| Range | 0~3.3V |
| Detect Object | Flame or sunlight |
Wiring
---
Connect the module to the P1 of Robotbit Edu with a 3-pin wire.
(Can only connect to P0, P1, and P2, because these are the only three pins that have the function of analog read) 
 Turn on Robotbit, you can see the red light on the bottom of the module is on, which means that it's powered normally.
---
 Choose to run online or offline to test it out
#The value of the flame sensor controls the number of LEDs that are on or off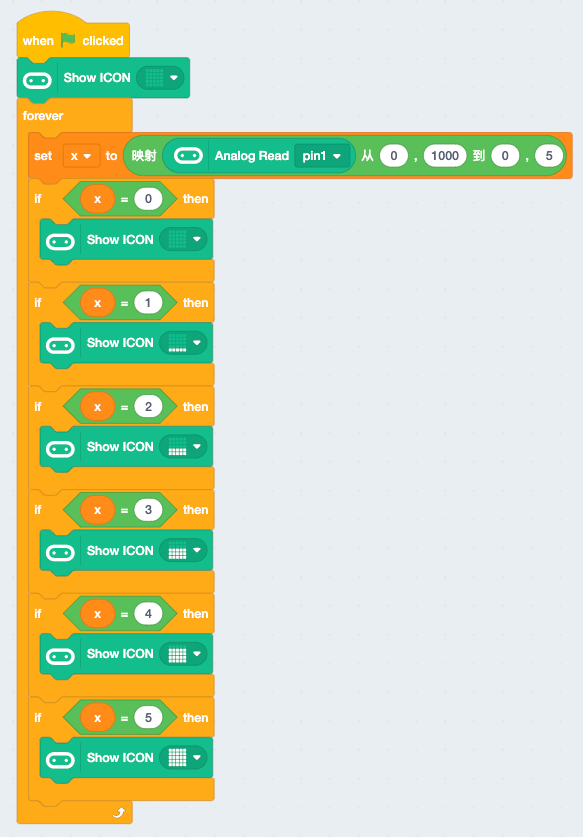 View full details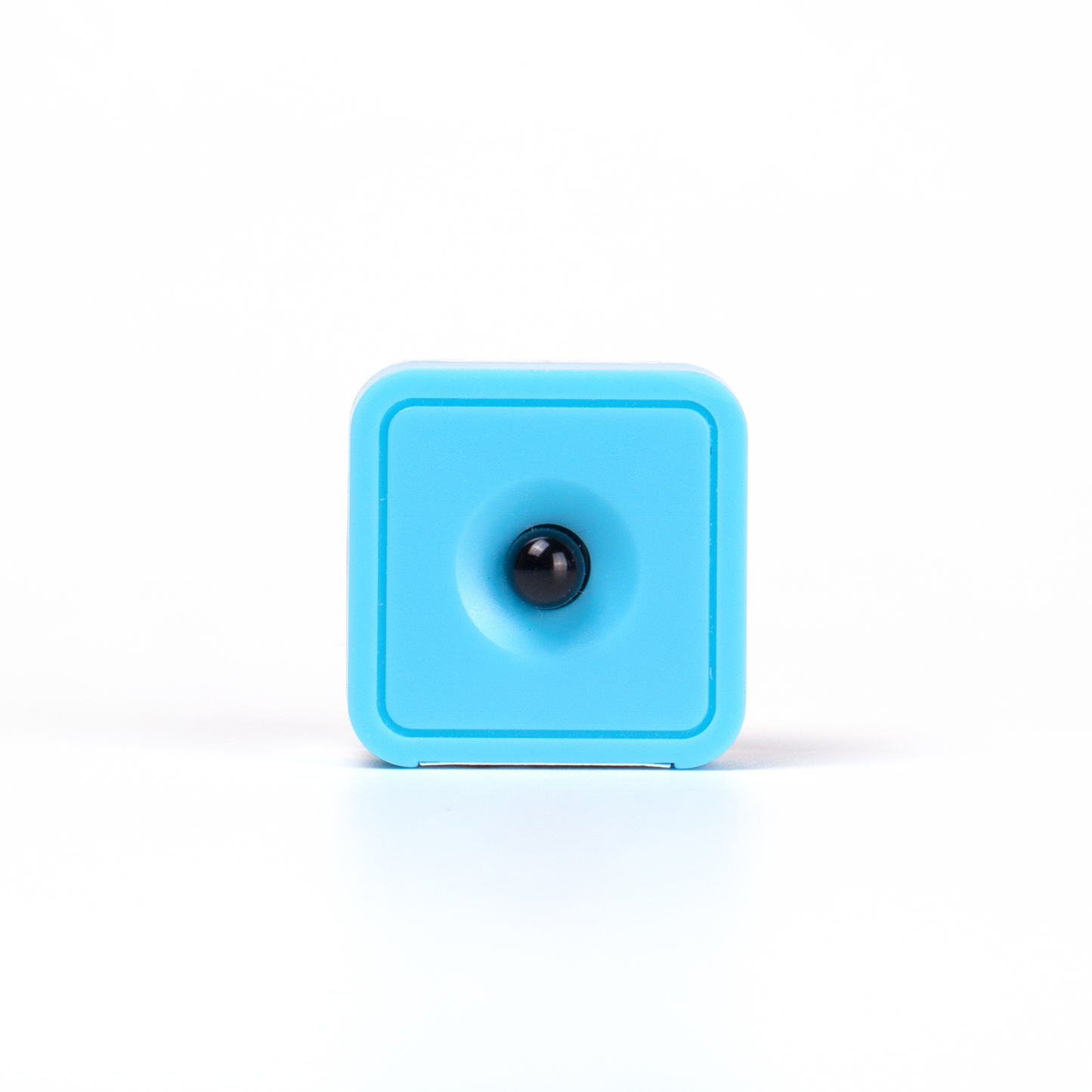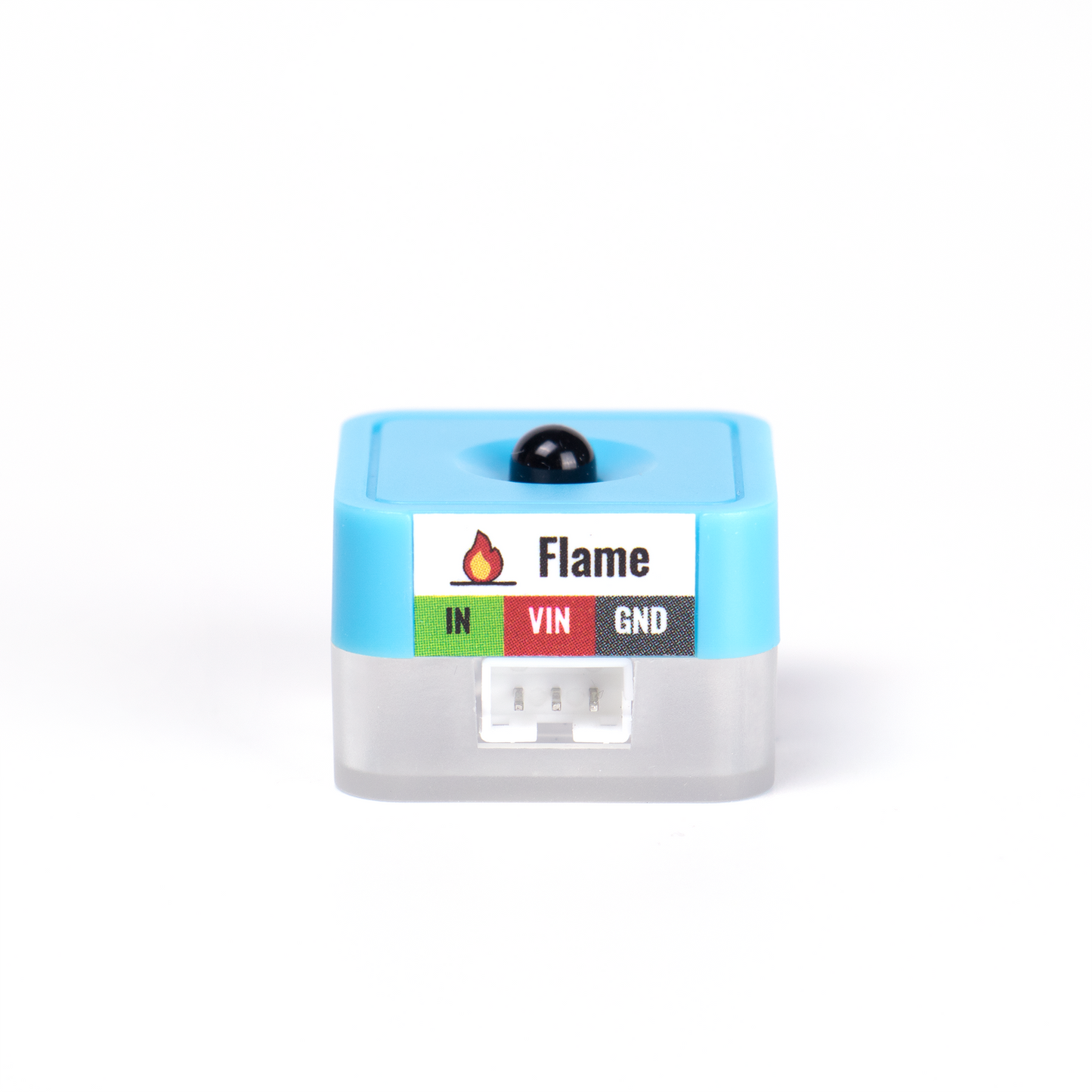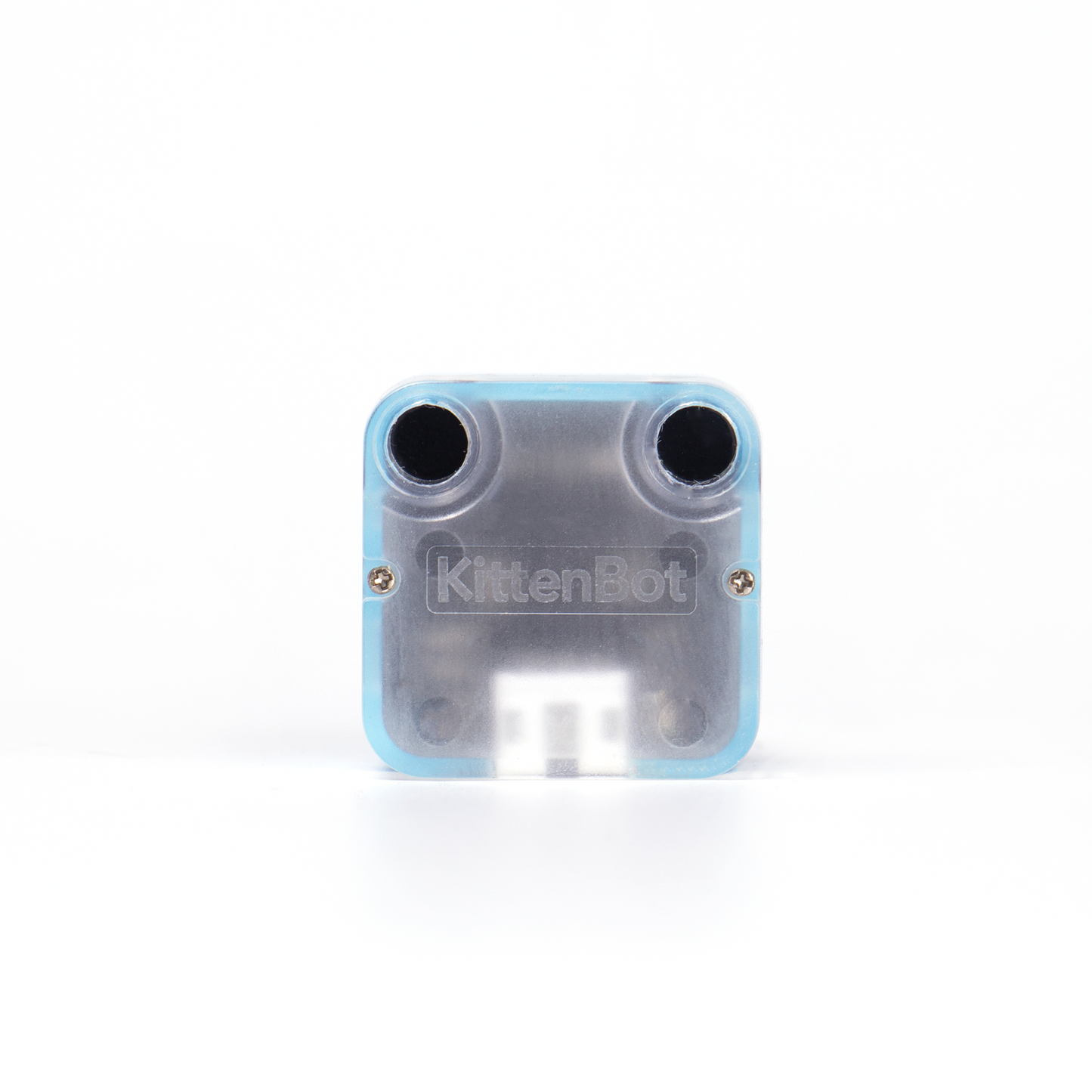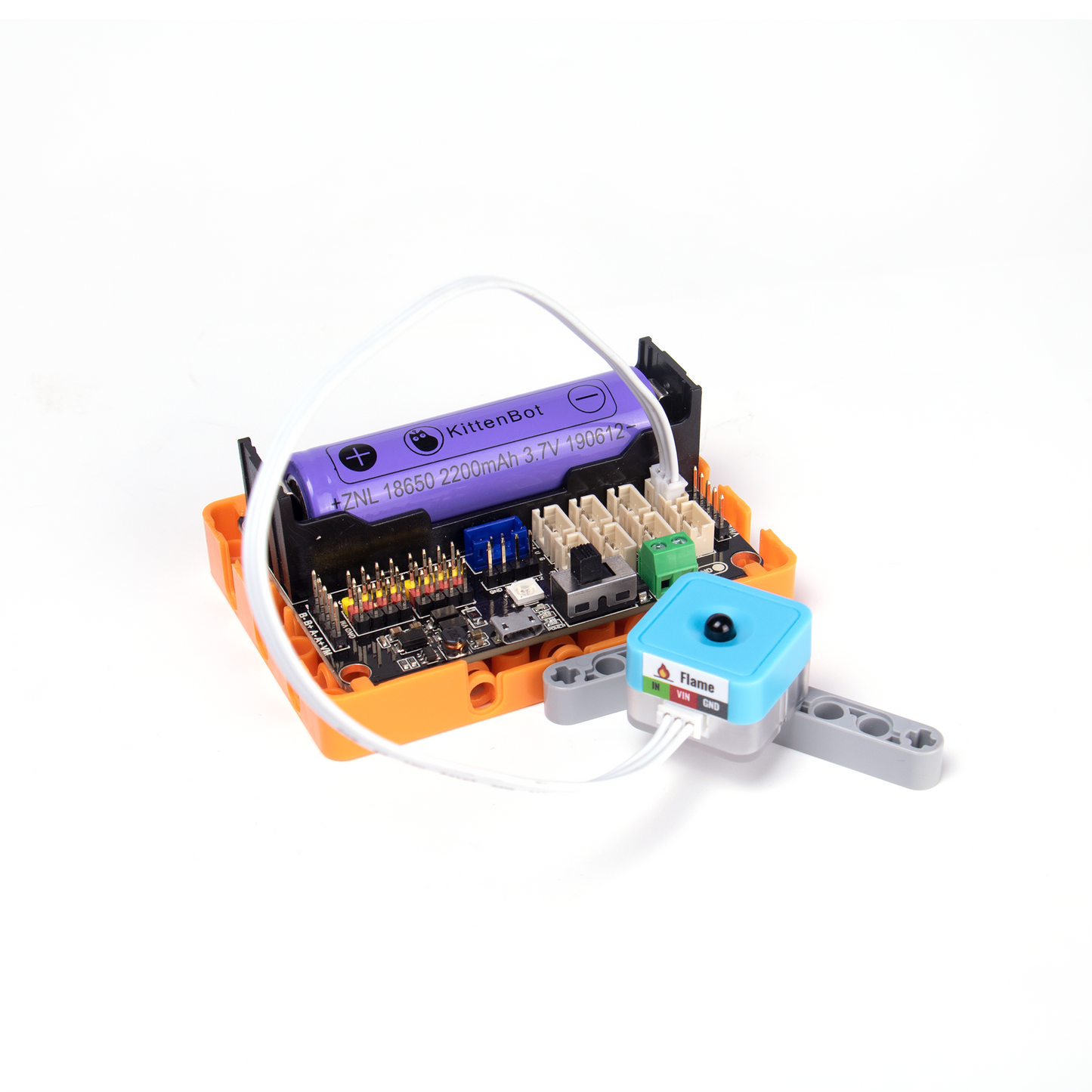 Kittenbot Sugar Series Module for Micro:bit/Arduino projects - Flame Sensor