KittenBot PowerBrick 10-in-1 Robotics Kit for micro:bit
What is PowerBrick?
Designed by KittenBot Team to connect micro:bit to LEGO bricks, it's a new mode of electronics modules could programming by makecode and KittenBlock (Based on Scratch 3.0).
Story of PowerBrick
Recently, more educators choose micro:bit as primary school entry-level coding board instead of Arduino, but there's seldem mechnical parts available for robotics projects. And most of schools, educators, students owns both micro:bit and LEGO bricks. So we're wondering what if we design a new mode of eletronics parts to connect both micro:bit and LEGO and able to program by Scratch and Makecode. Here's the PowerBrick Kit for micro:bit!
 Features of PowerBrick
Armourbit expension board requried a micro:bit as main-controller, it fits the requirment of current STEAM education, to help the users access the most infective coding way by using Makecode. It avoid to relay on the particular hardware company custmized software or coding language.
Sloved the problems the micro:bit compatible electronics modules. For our aim, we combined one or two normal sensor functions into one PowerBrick moudle to control the cost. You can use less module connections but gain more functions. It's quite a effective way to innovate!
Using the soft wires instead of Dupont wires which avoid kids to make the wrong wirings and help teachers save more time to teach.
Each module is unique, it not only a simple sensor, also used for mechanic parts to connect LEGO technic bricks. Its compatiable with LEGO and help beginners to build a project in quick time.  We believe the more time you spent on creative things, the better world would be coming. 
Assemble 
3 x 7 Bricks
( 3 x 7 means according LEGO standard 8mm as unit, 3 x 7 width is 24mm, length is 56mm)
7 x 7 Bricks
Battery Hold Brick
Armourbit Brick
 Wiring
Coding
Makecode
KittenBlock
(Based on Scratch 3.0)
View full details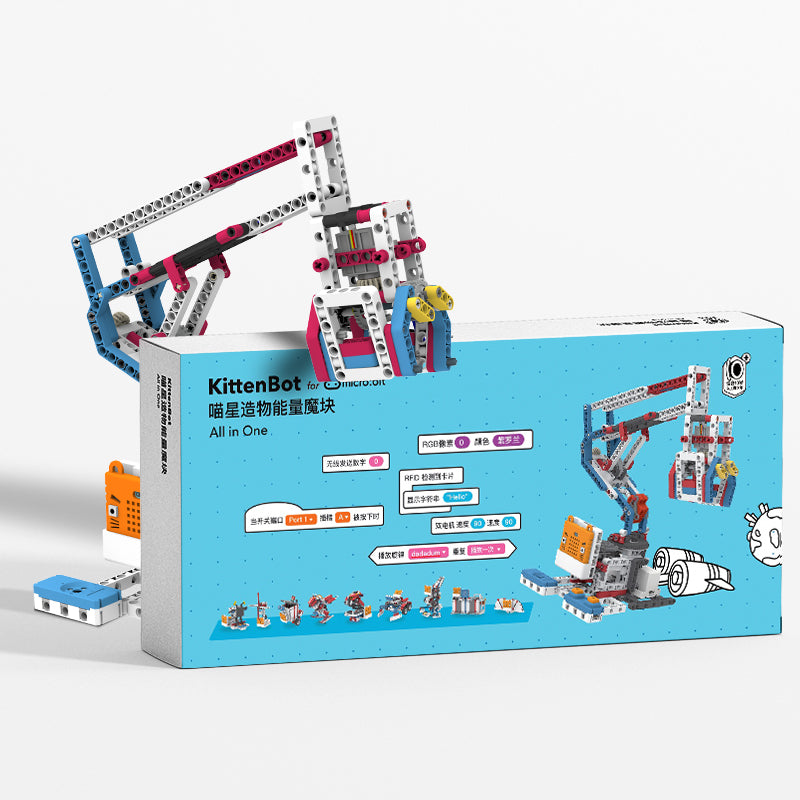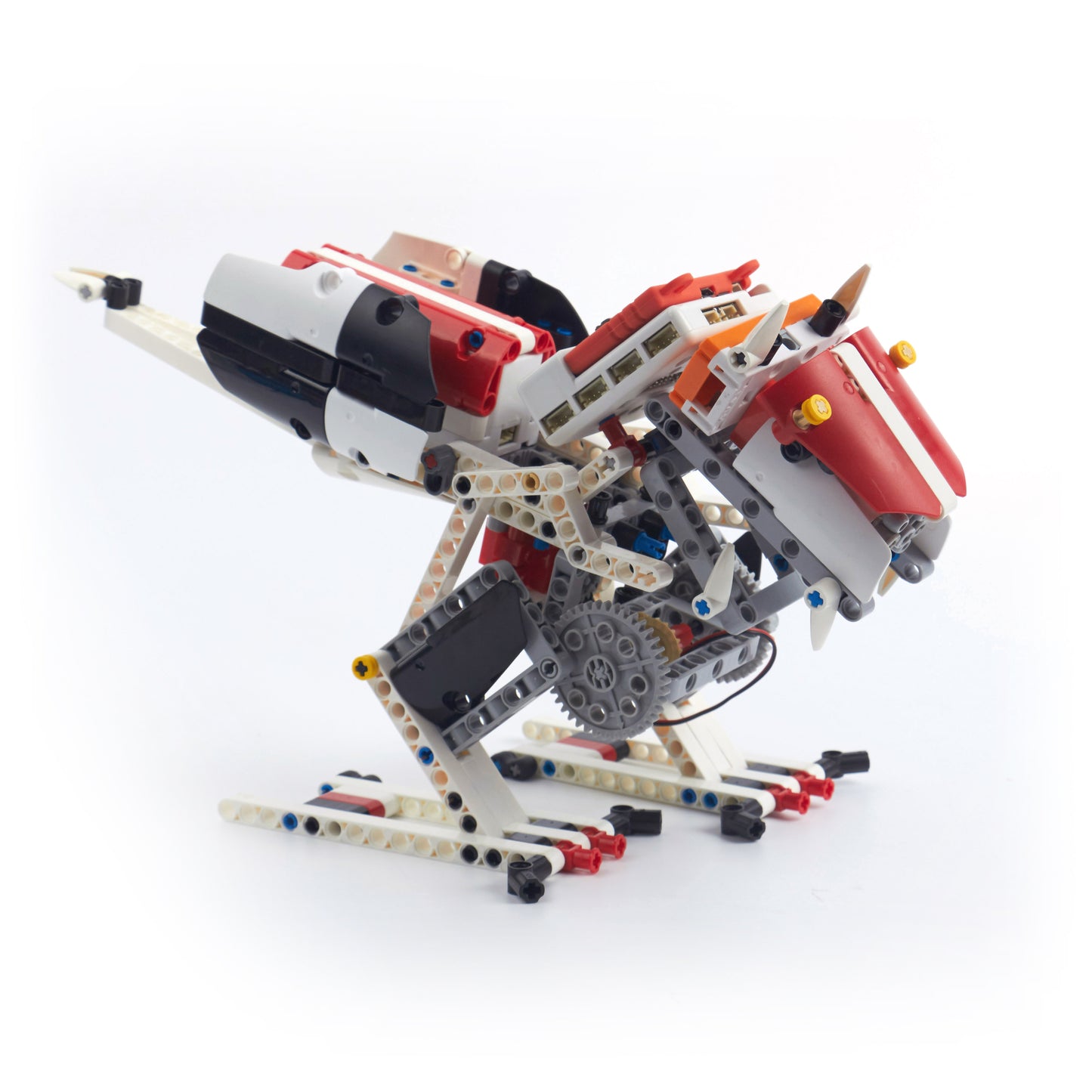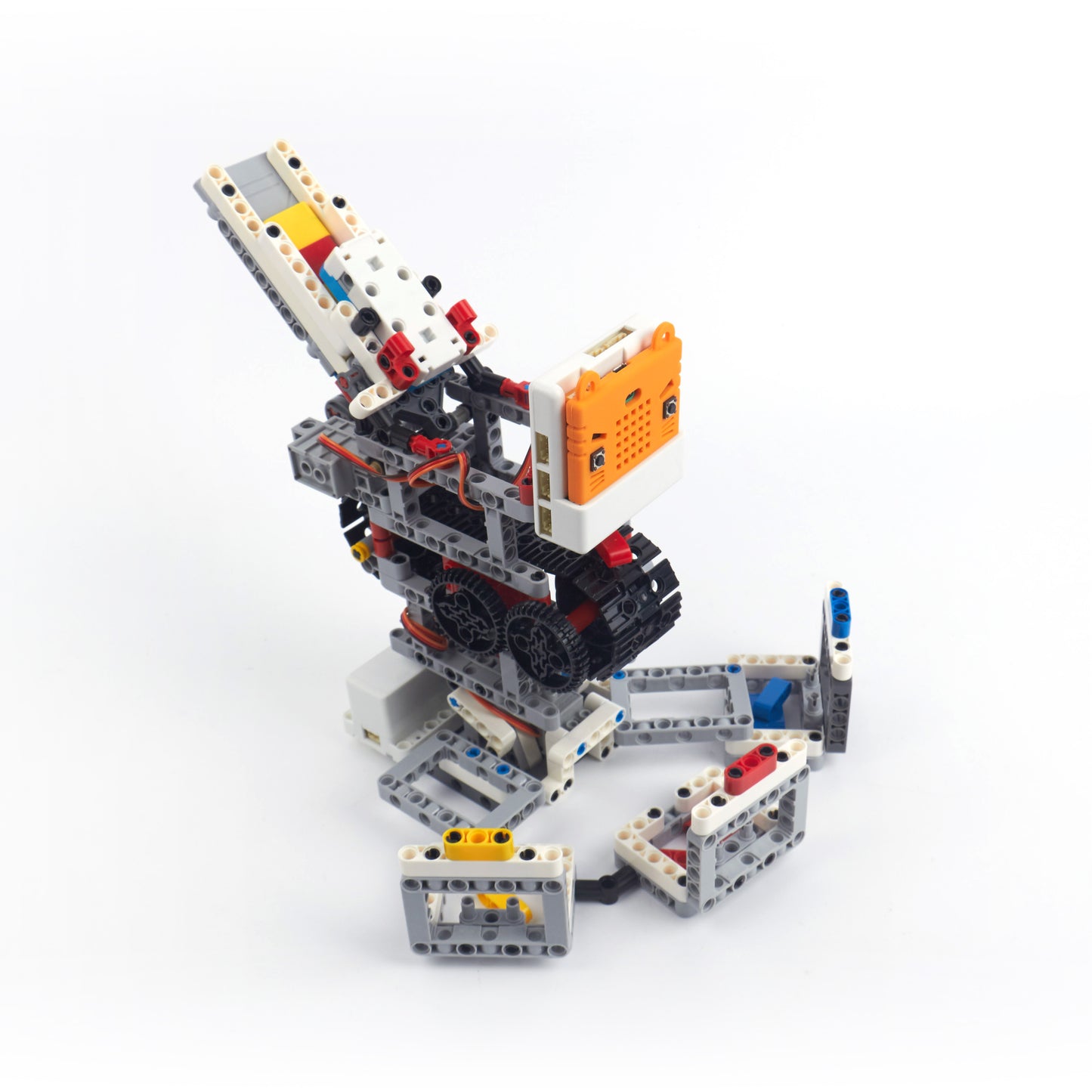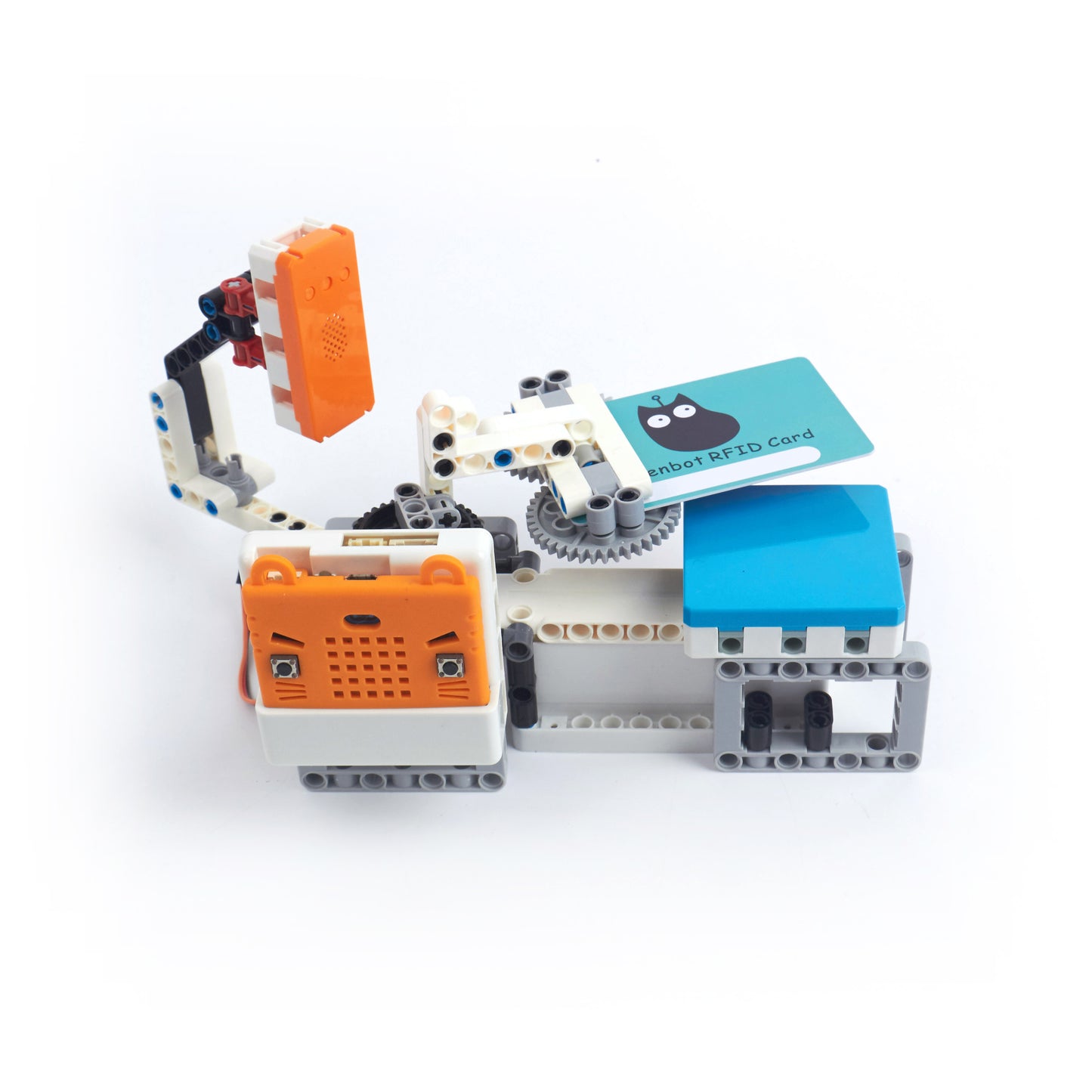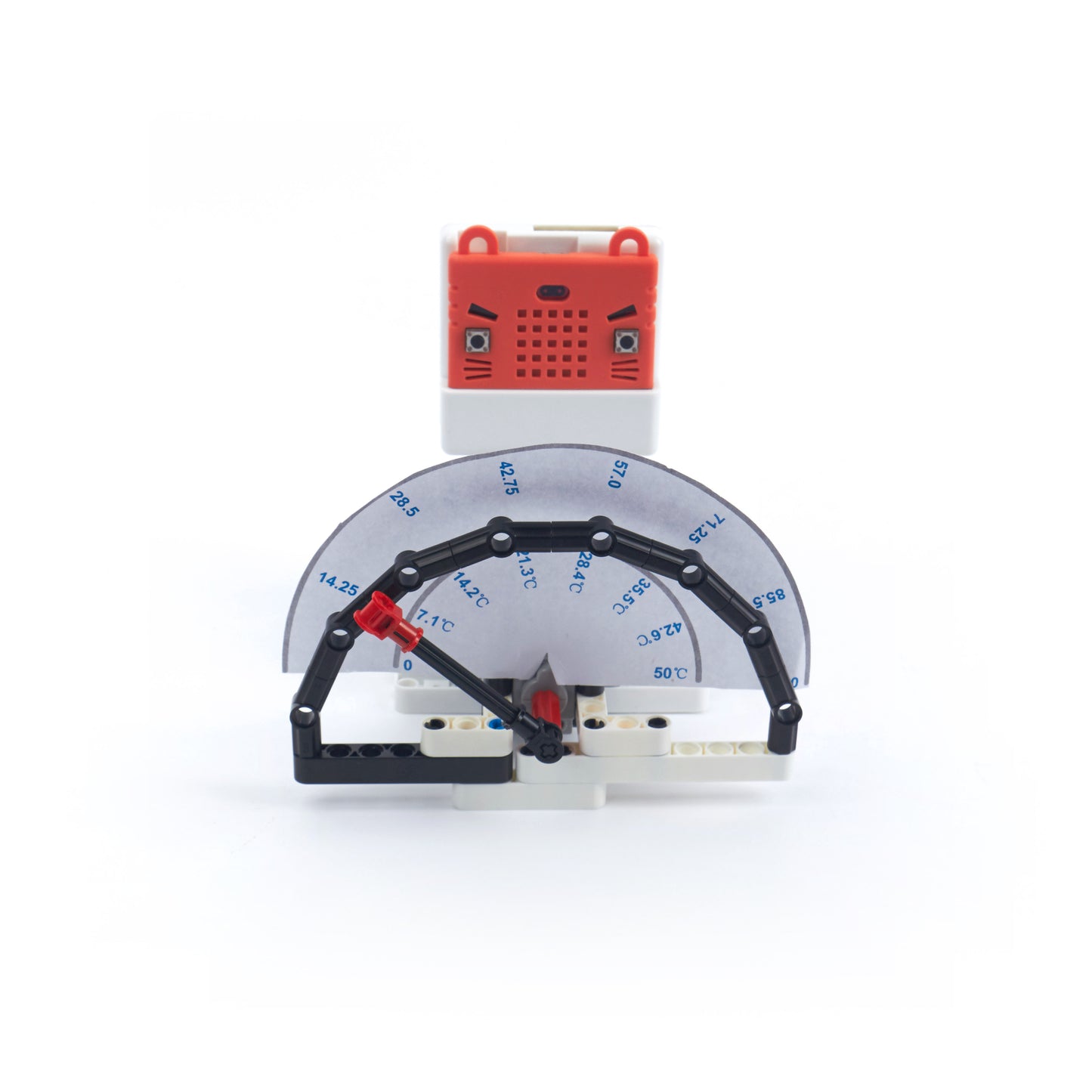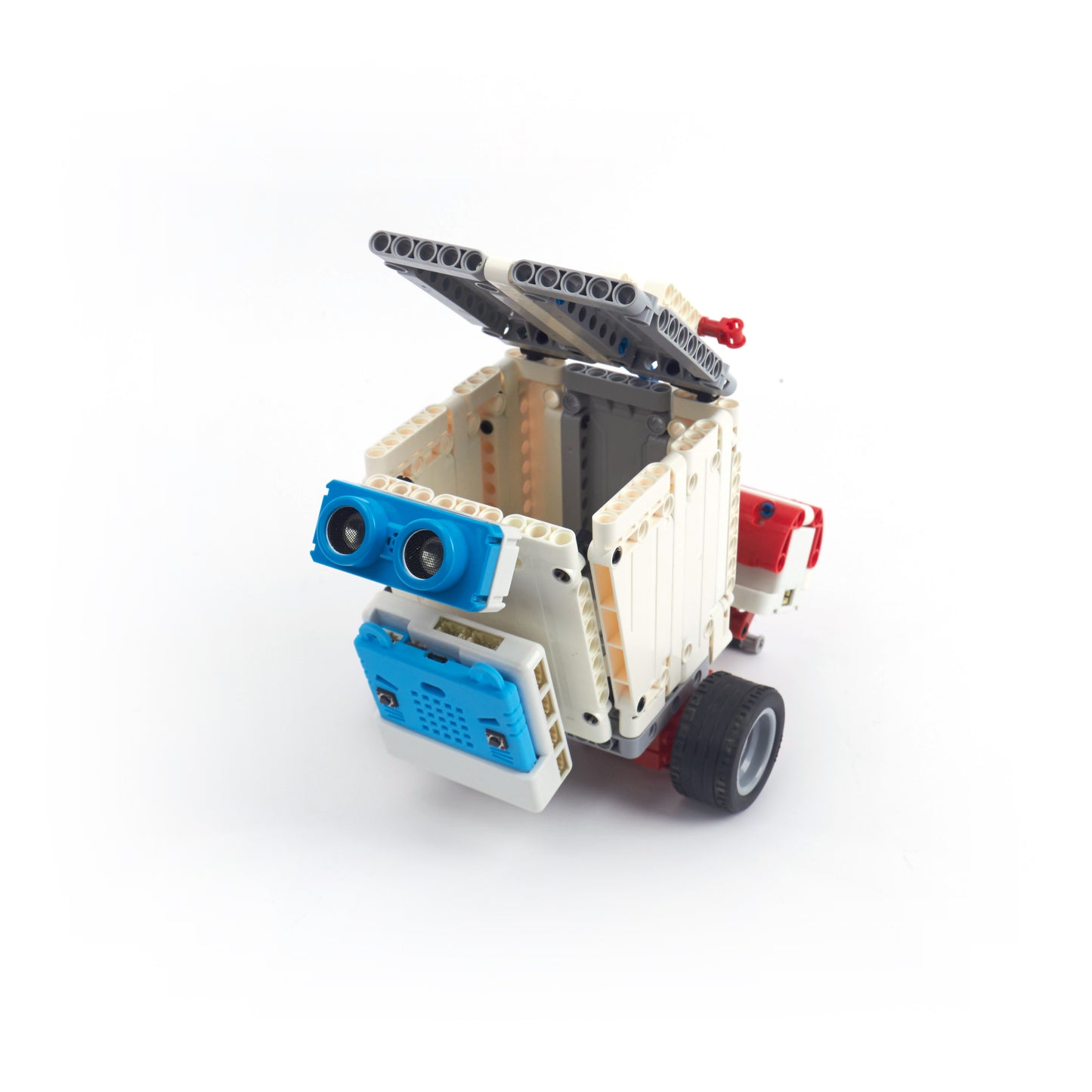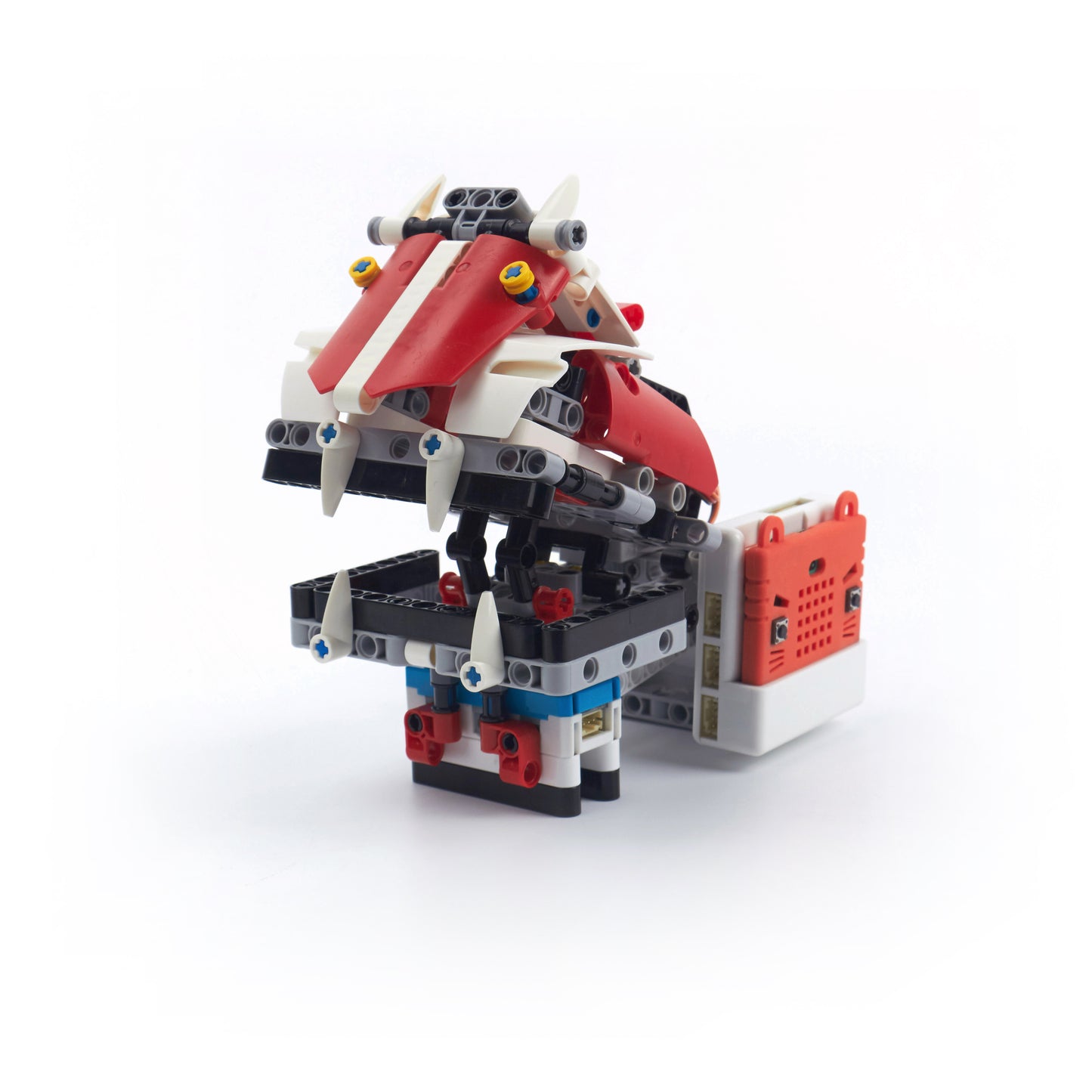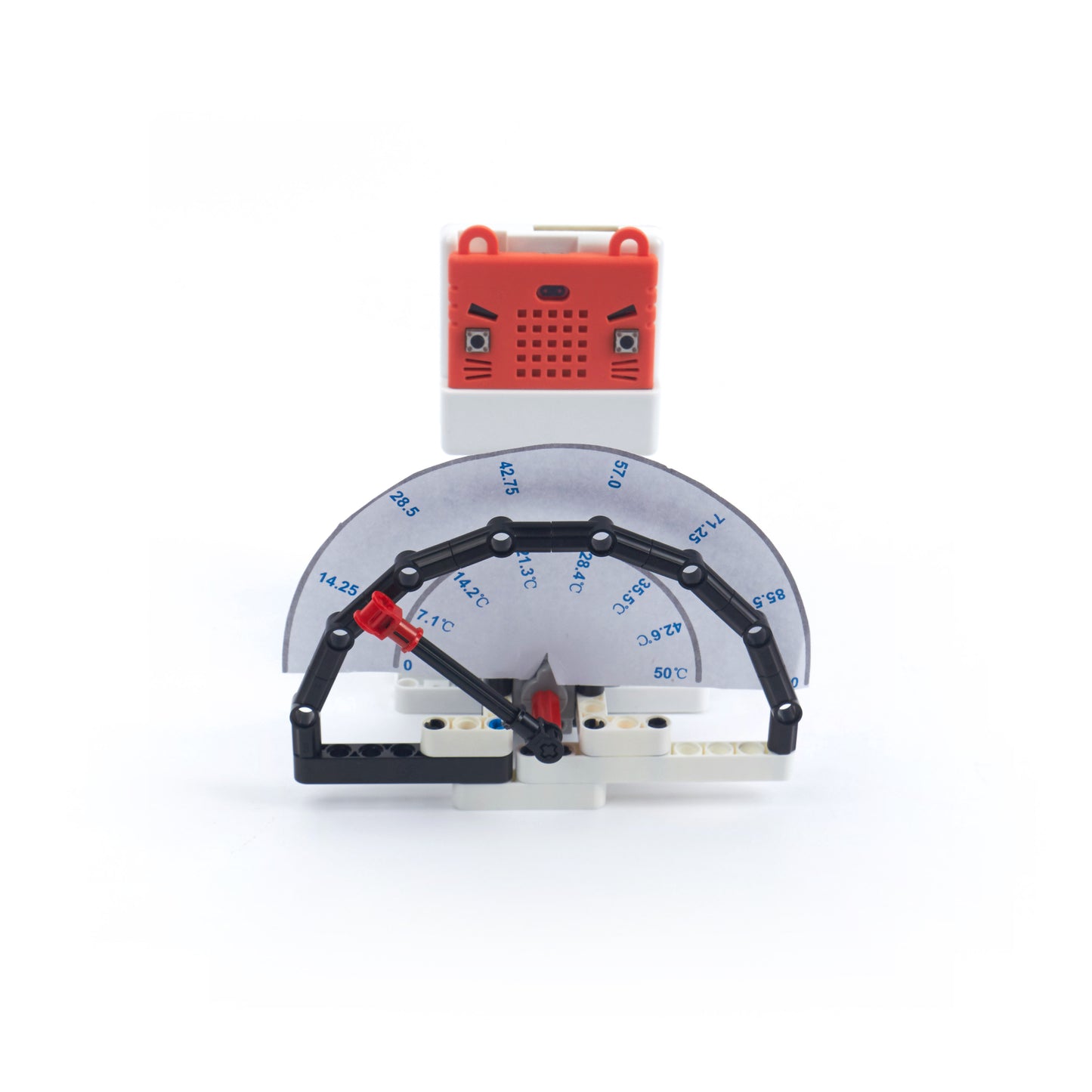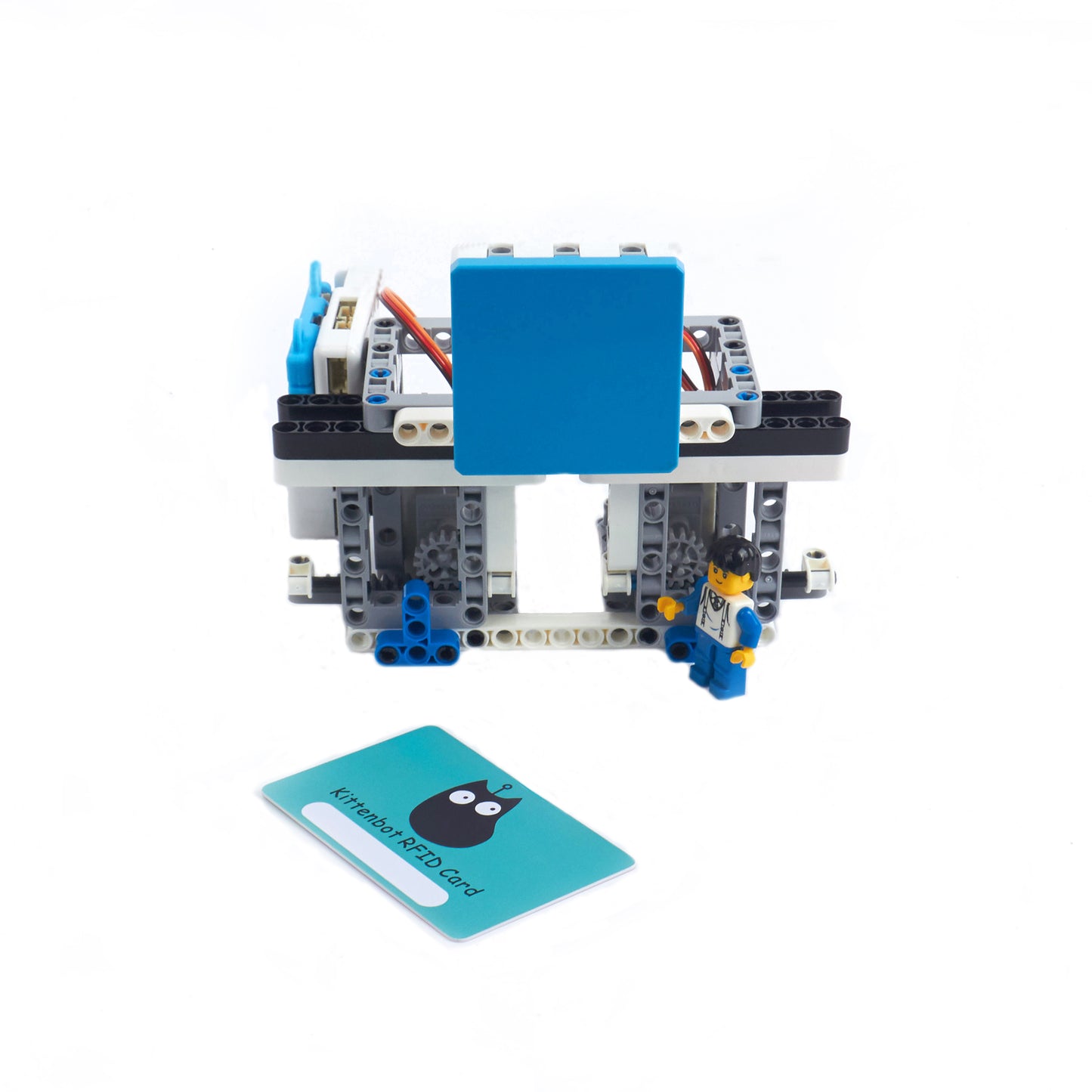 KittenBot PowerBrick 10-in-1 Robotics Kit for micro:bit