KittenBot Meowbit Creator AI Kit for Makecode Arcade and KittenBlock
Meowbit Creator AI Kit suits for STEAM education, programming creative thinking training, advanced Python information courses or training institutions. It provides interesting PBL project-style learning conditions and emphasizes hands-on practical ability. The kit involves input and output functional electronic modules and steering gear motor motion actuators, matchs building blocks and sample cardboard materials to build concrete learning scenarios.
You can use Kittenblock or Kittenbot Python platform ide platform to microPython code programming practice. In addition, the kit contains 11 modeling case building and source programs, equipped with 16 professional course resources (school teaching PPT + teacher manual + student manual).
What's in the box?
Meowbit

Robotbit expansion board

Slide rheostat

Infrared obstacle avoidance/line patrol sensor

acoustic sensor

full-color led lamp

Cat ear ultrasonic 

Meowbit Lithium battery pack

1 meter data cable

18650 Rechargeable lithium battery 

Geekservo 2KG Red motor

Geekservo 9g grey Steering gear

Dupont Jumper Wire Female to Female

Dupont Jumper Wire Female to Male

Punching Copper foil paper

Robotbit base

A few Lego structures

Cardboard structure

M3X8 round-headed plastic Phillips screw

10mm*8m Double Sided Adhesive Tape

 

Shooting plastic ball
Features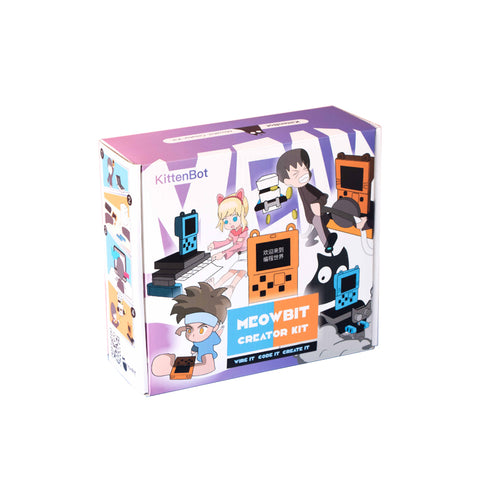 Parameters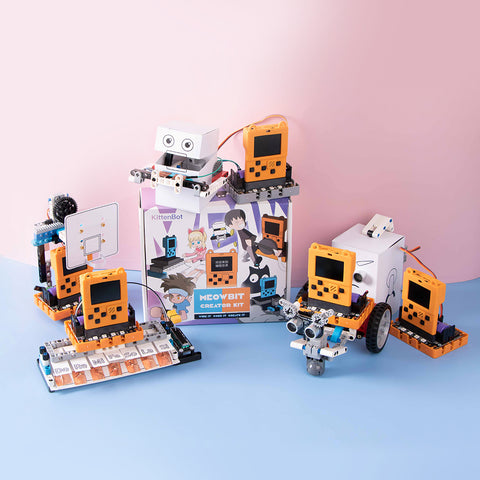 Applications
Robot:bit is able to drive steering gear, motor and stepper motor to meet the robot production requirement.
Provide a matching plastic base protective  shell,  Robot:bit to combine , make  Robot:bit to be able to combine with such as Lego bolt, M3 screws and copper posts installation.
With power management and power supply protection circuit.
Programmable voice and light functions On-board.
Size

78 x 57 x 23 mm

Net weight

37.5g

Hole diameter

3.0mm

Macropore diameter

 

4.8mm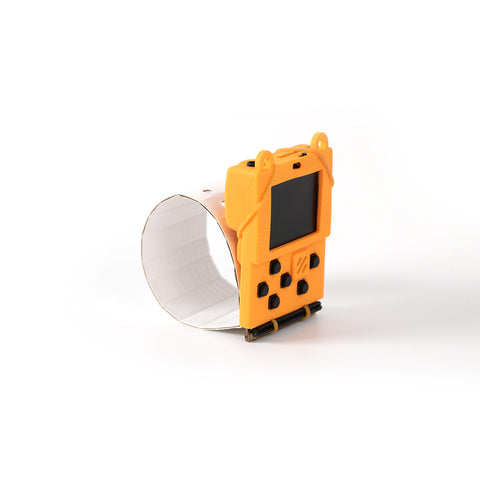 Graphical programming for video games,the threshold of being creative is lower
game subject, involves a wide range of knowledge
Support Python programming, with a screen to improve interest in learning
Size

52 x 76 x 12 mm

Net weight

42g

Chip

STM32F401RET6,32 bit ARM Cortex M4 core

Power Supply Voltage

5V(USB)、3.7~4.2V(lithium battery pack)

On board resources

TFT Color screen, 2 LEDs, photosensitive sensor, temperature sensor, 6 programmable buttons, passive buzzer, SD card slot, gyroscope, golden finger ,JacDac socket

Programming platform

 

Makecode Arcade、(Kittenblock、Python editor)
Storage Box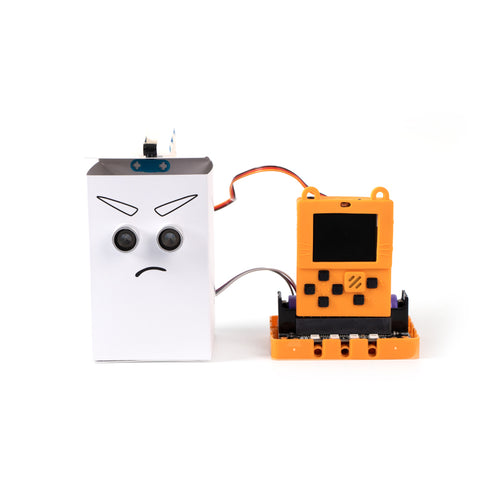 Pedometer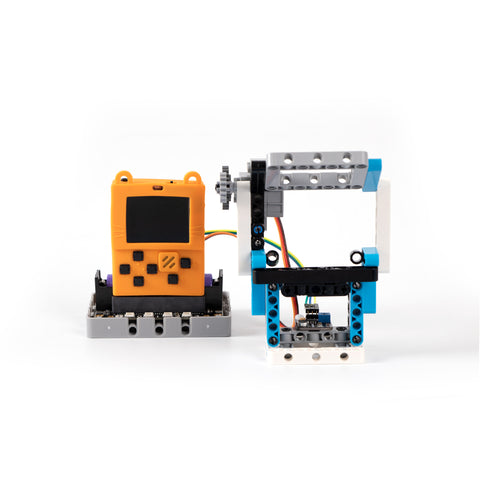 Rhythm master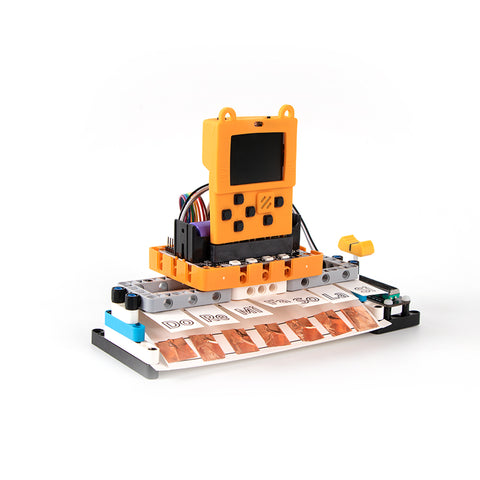 Coin collector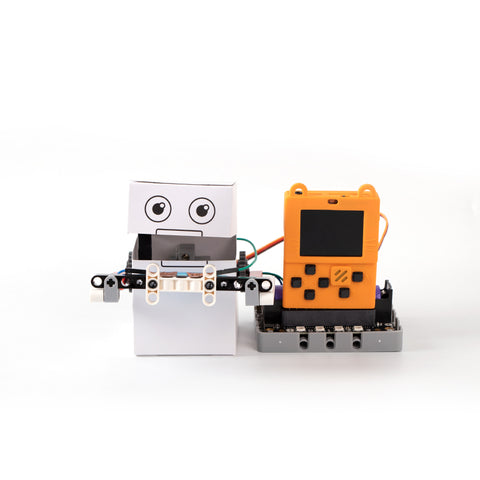 Hotshot Hoops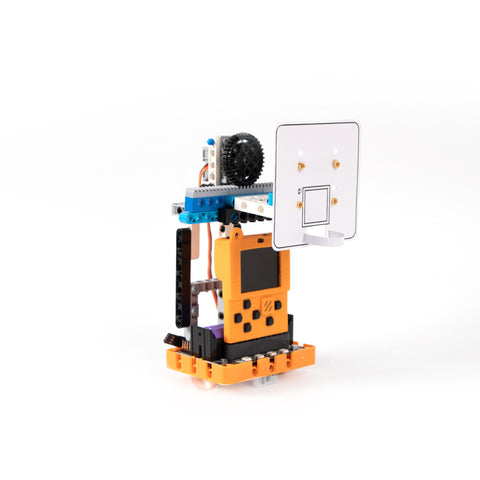 Intelligent parking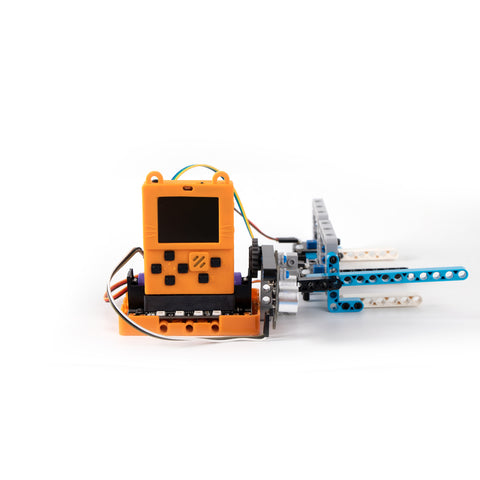 Sound control lamp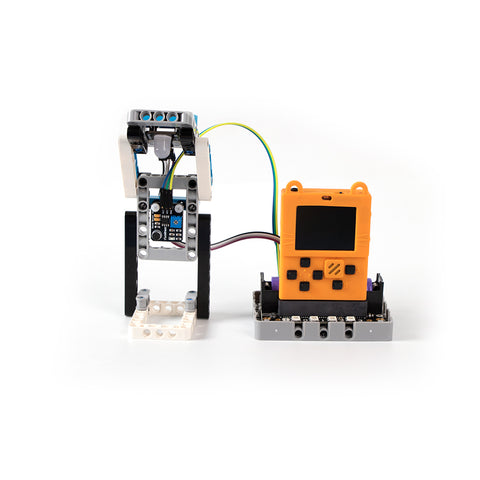 View full details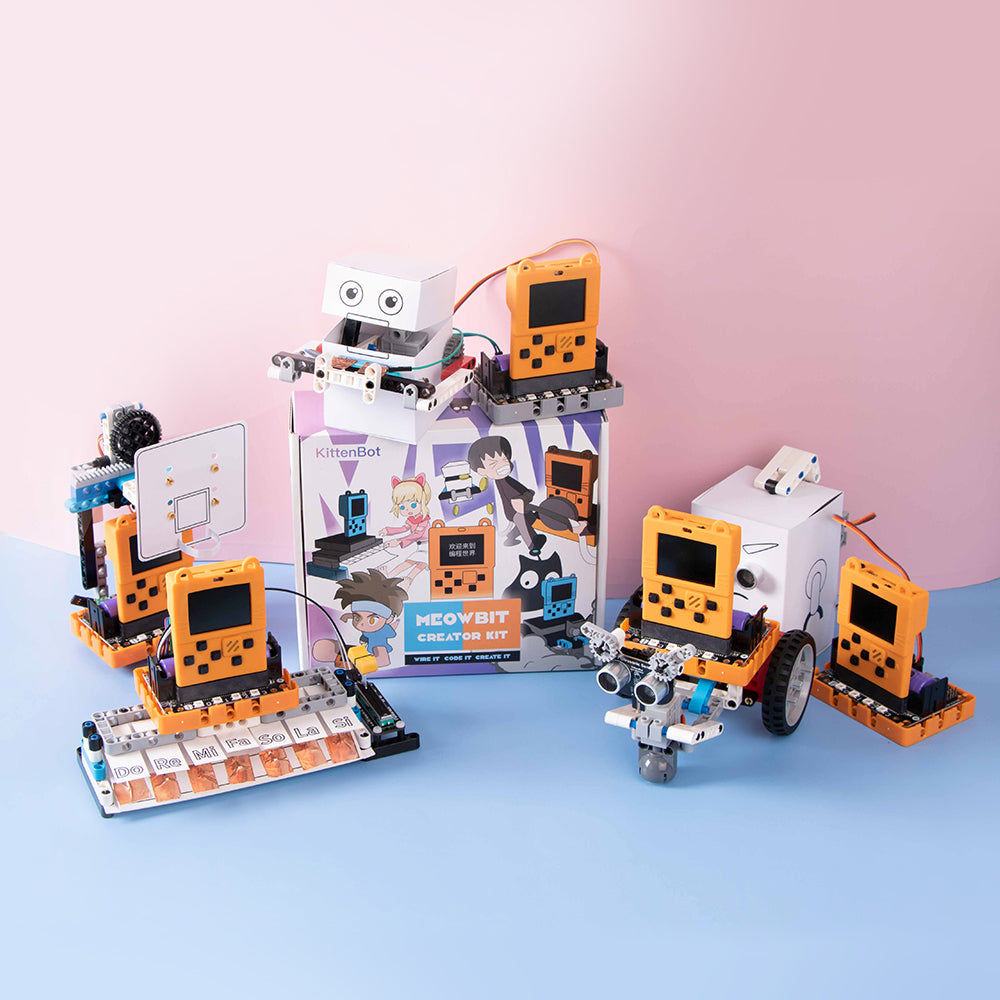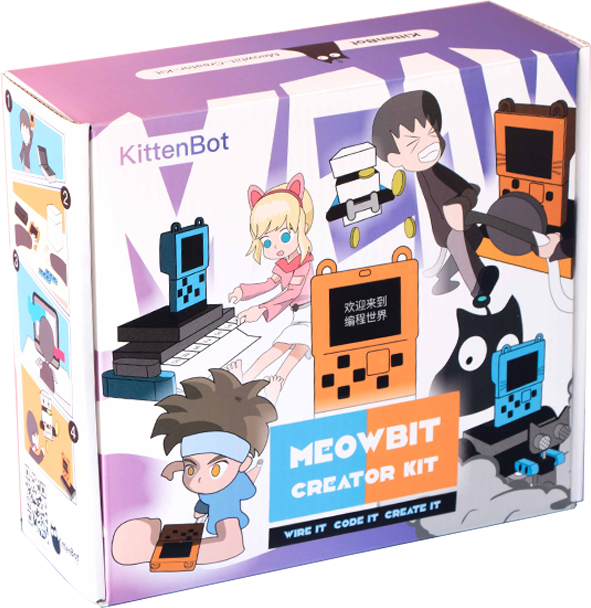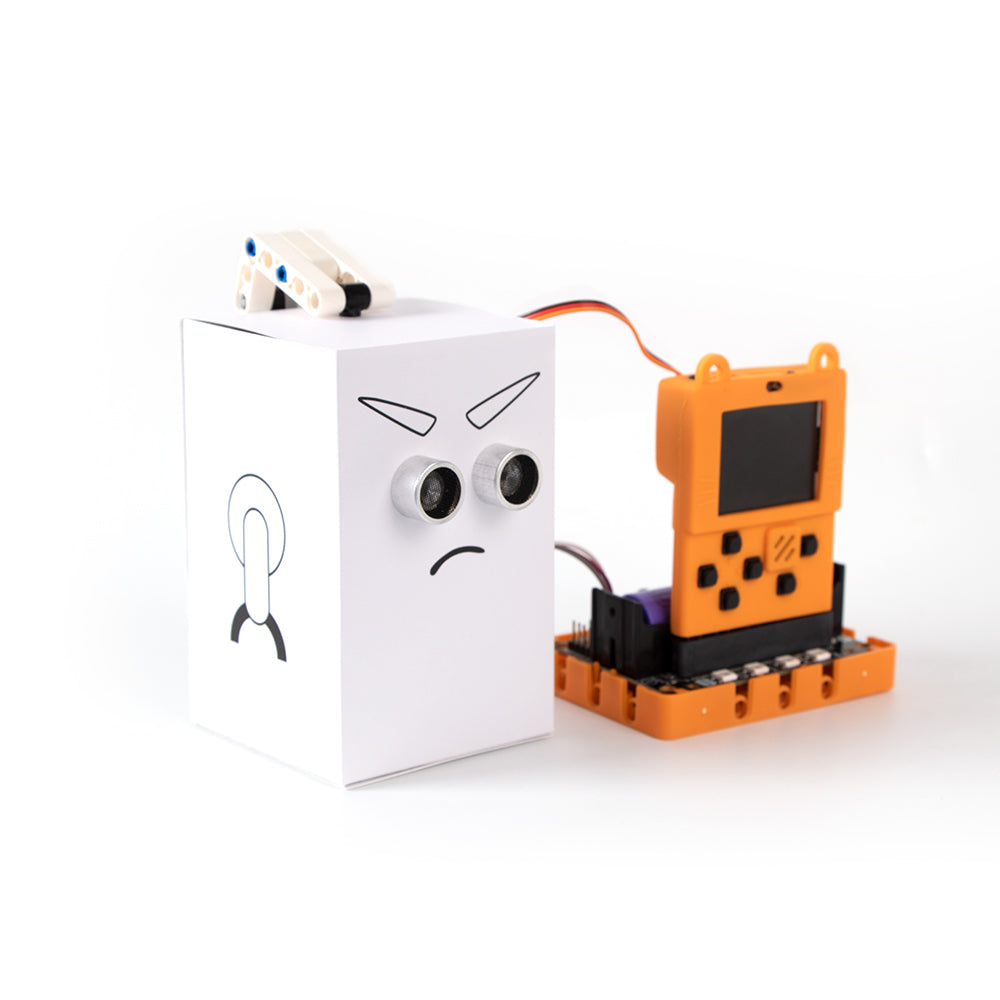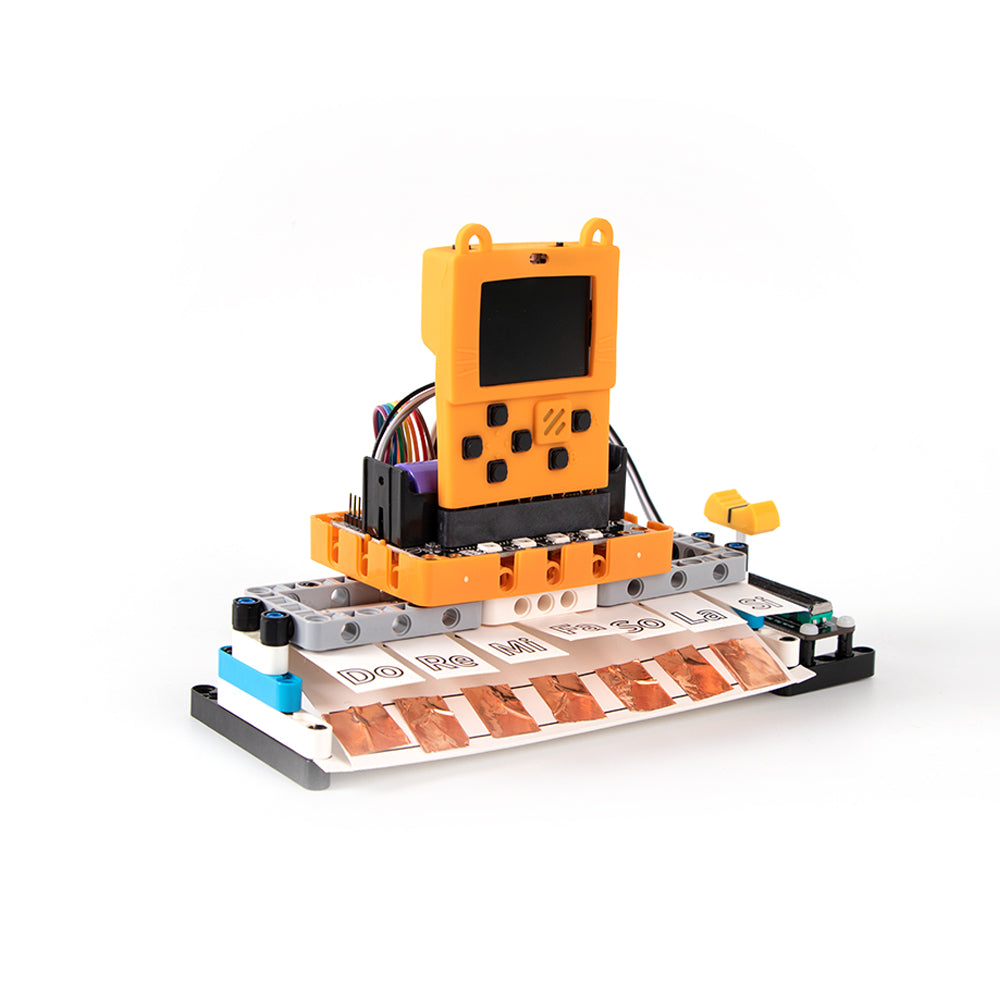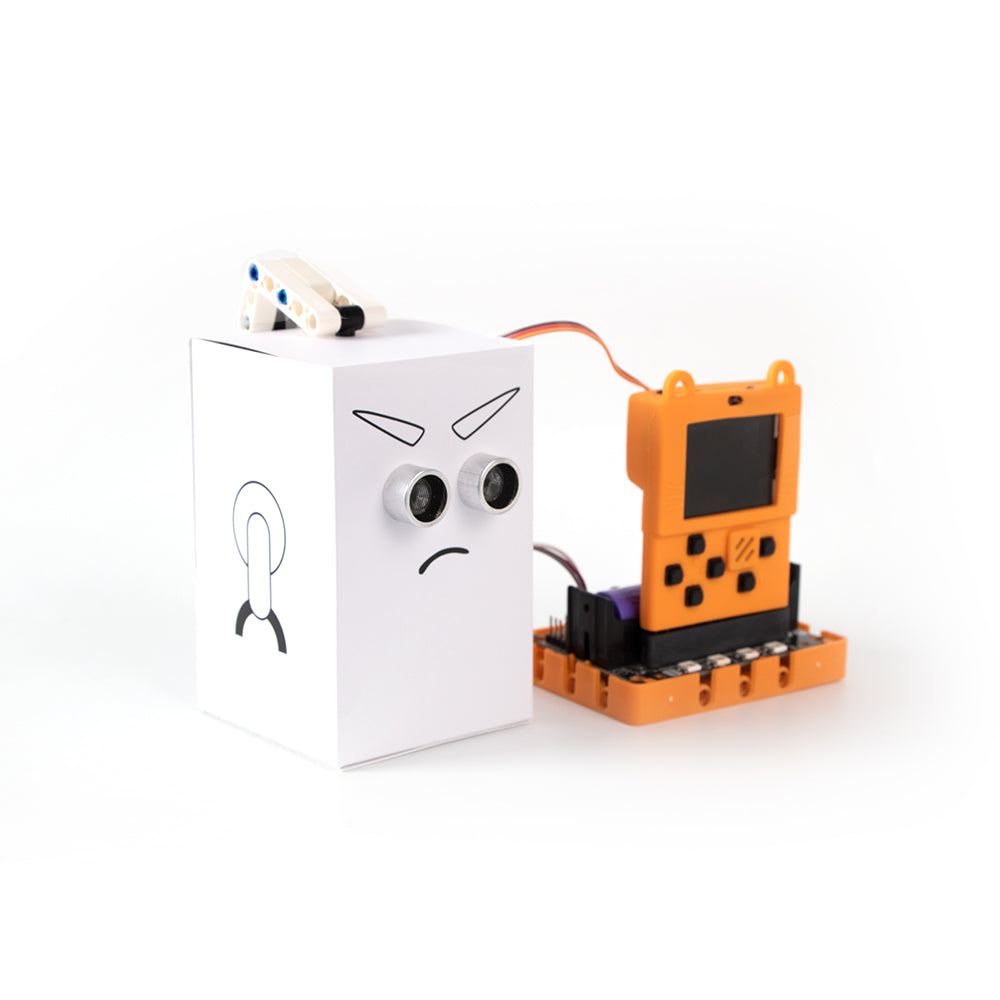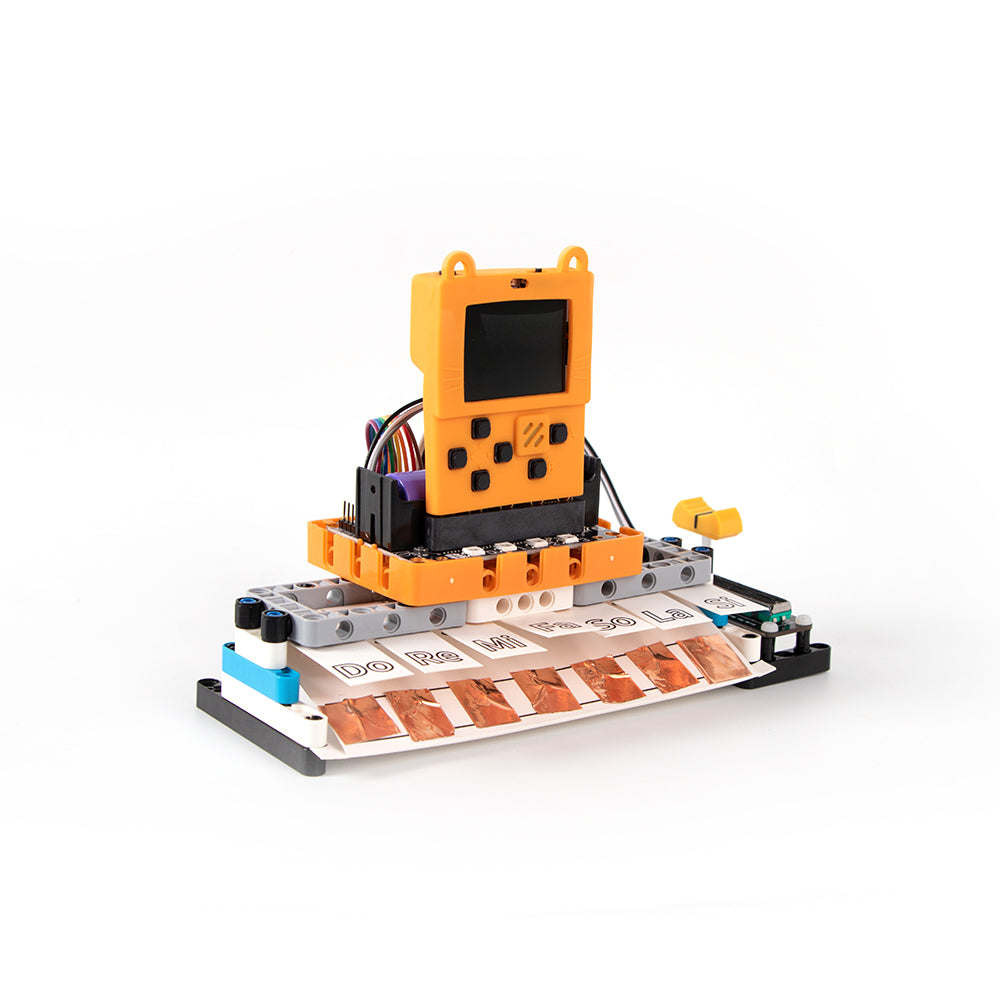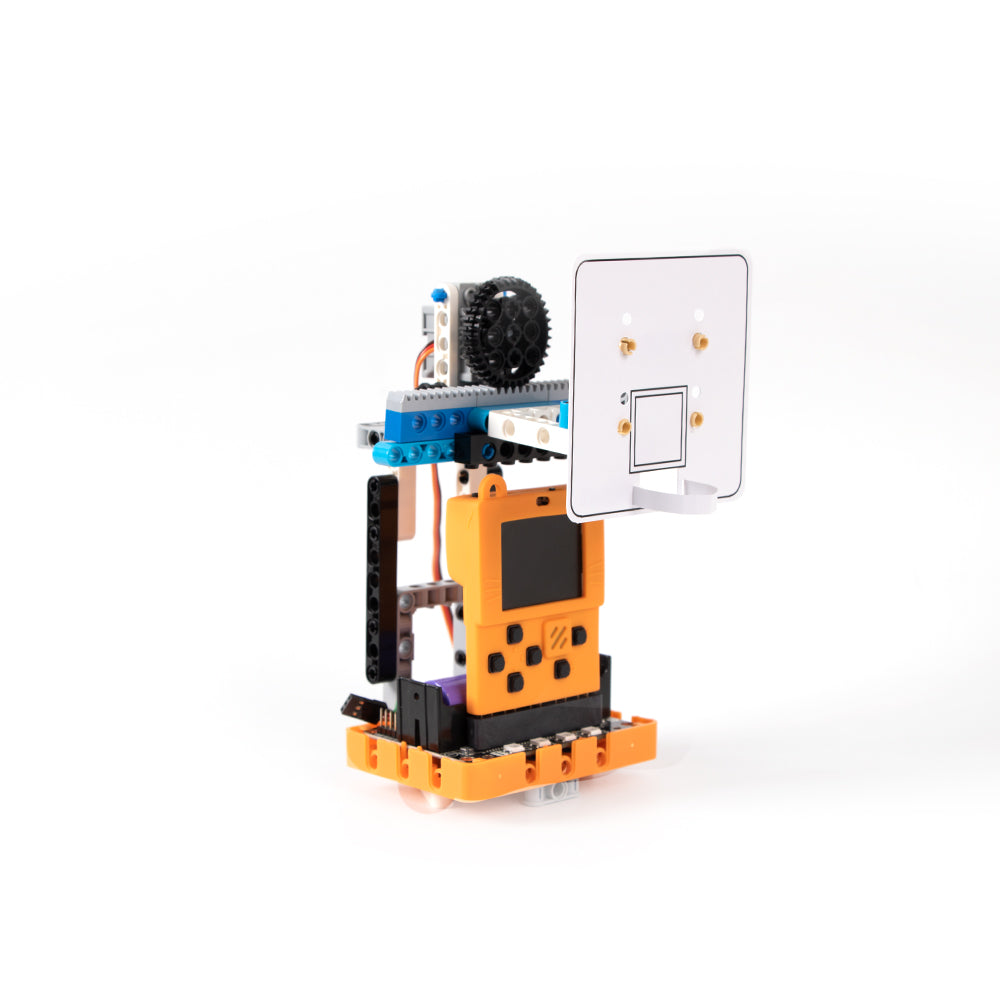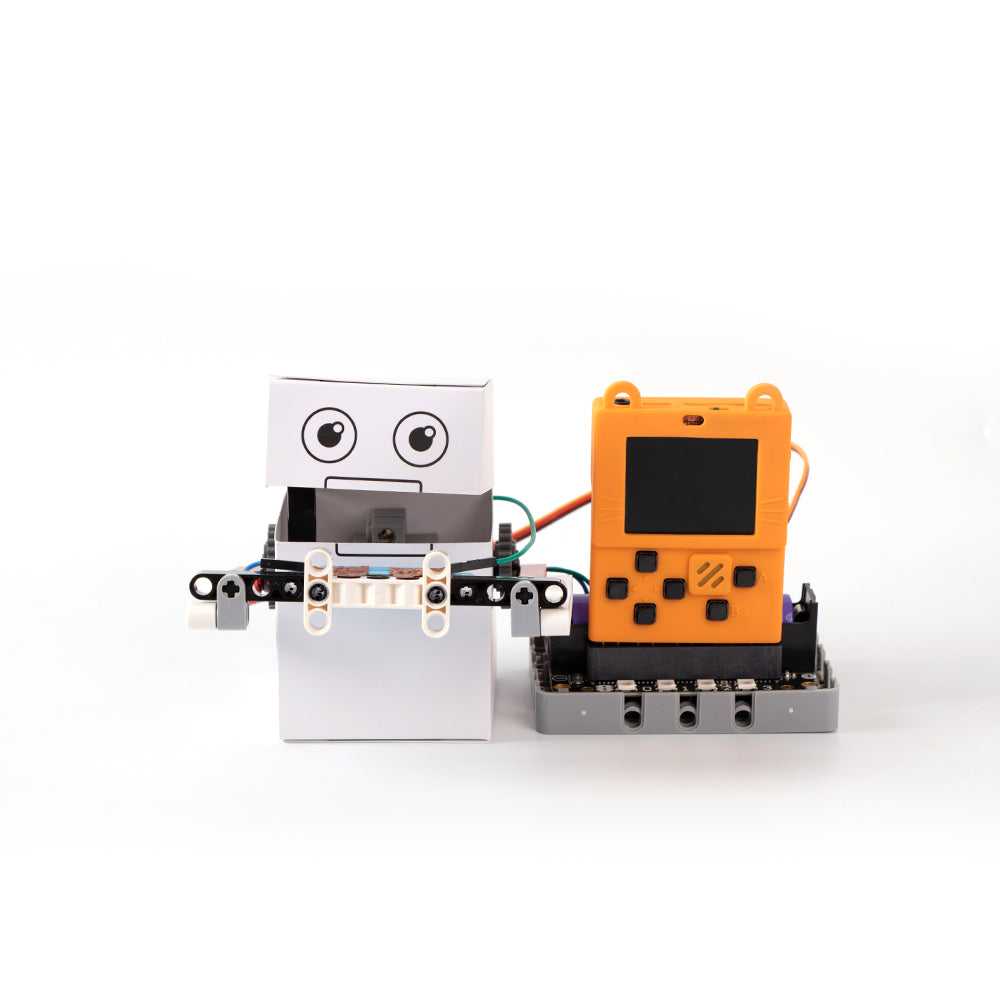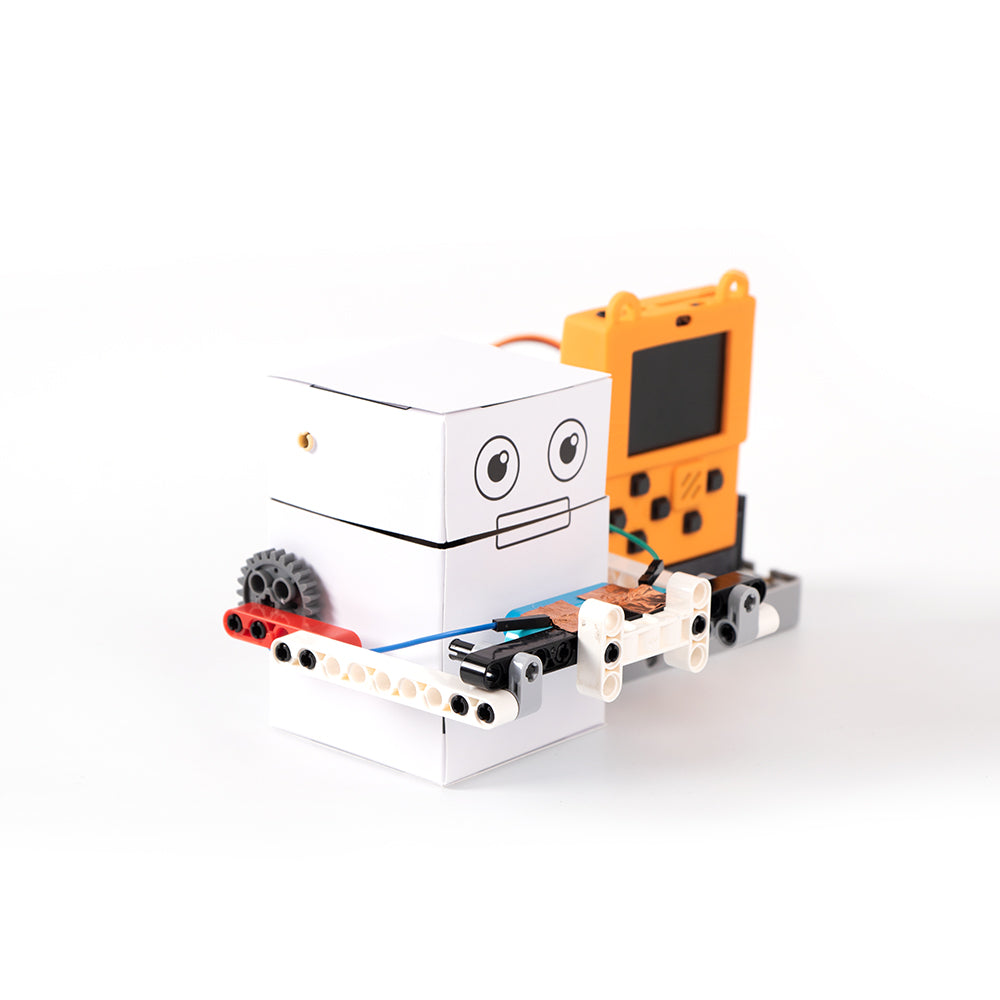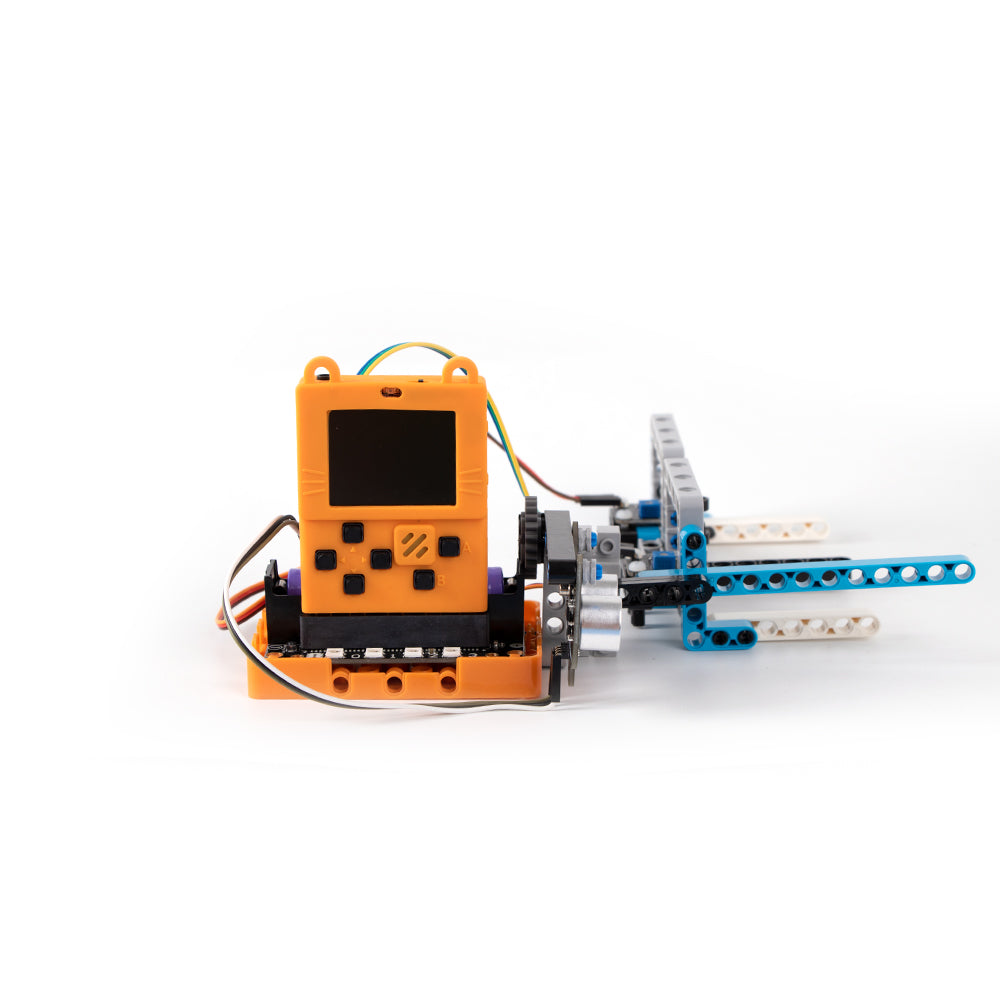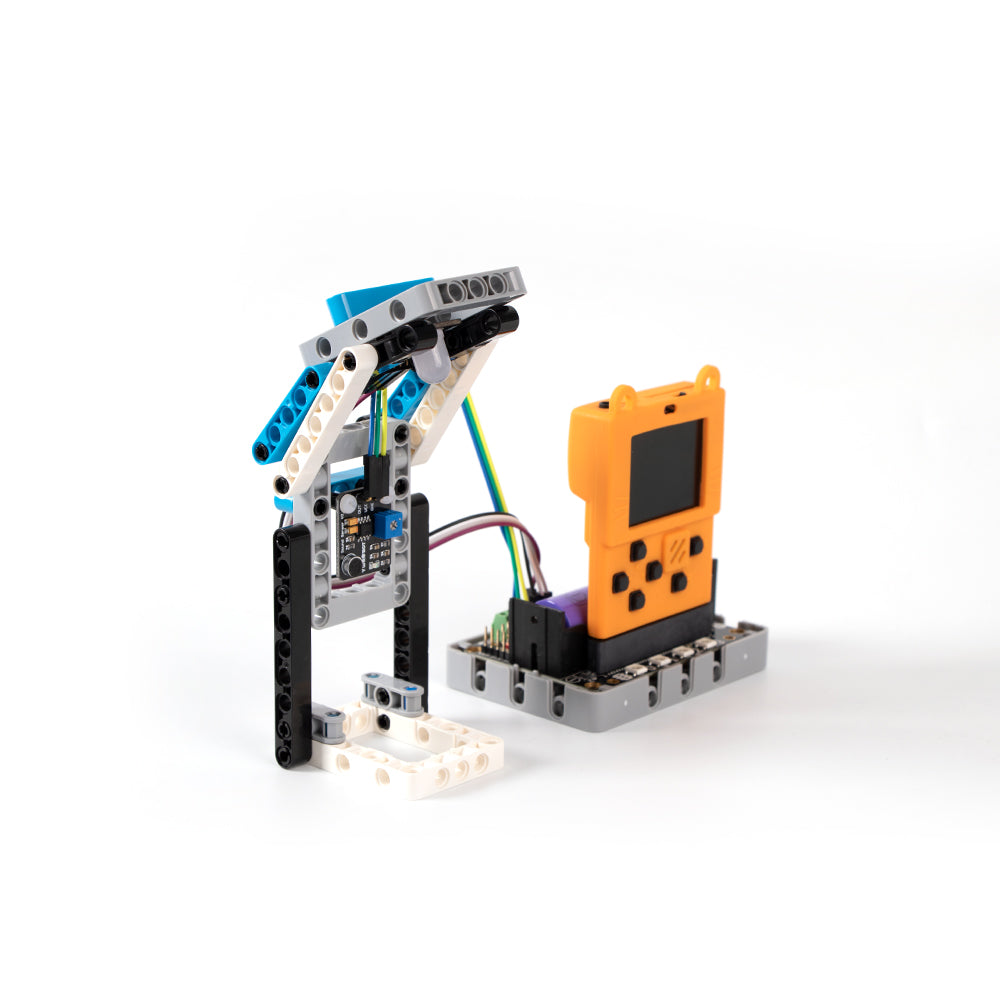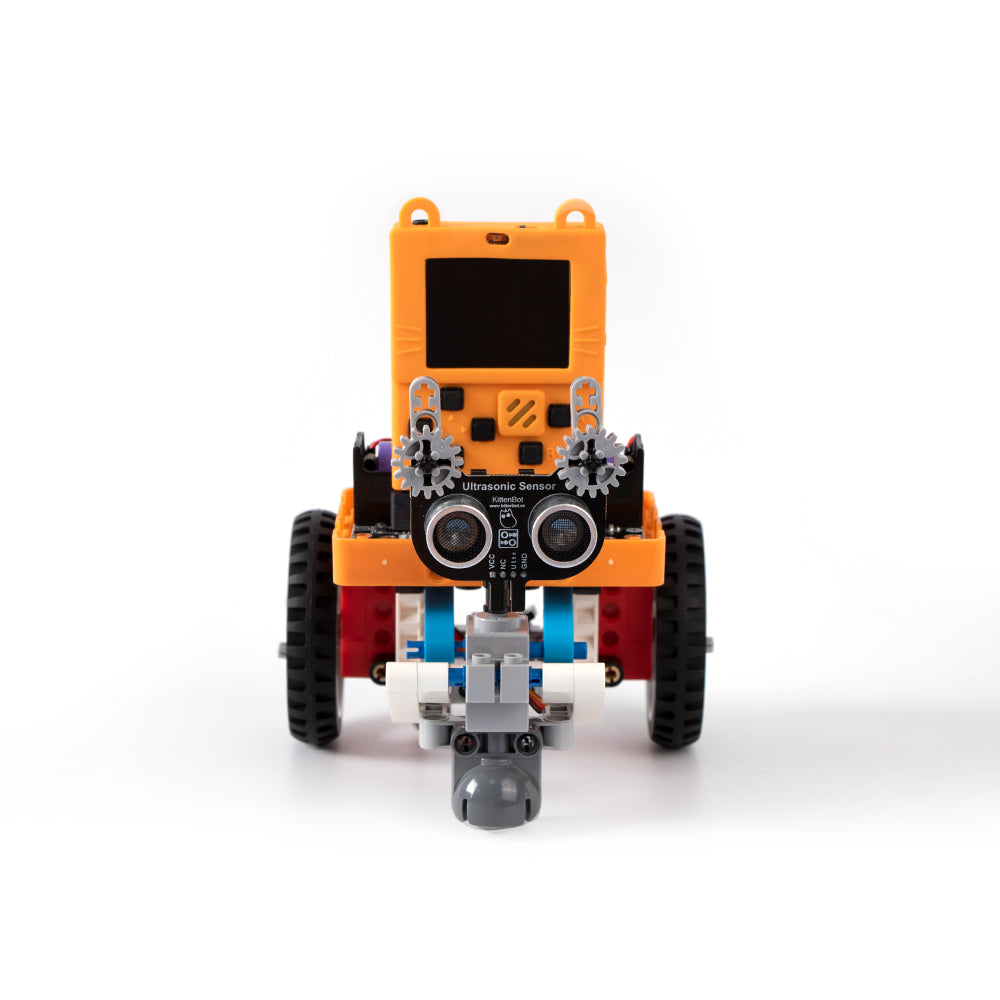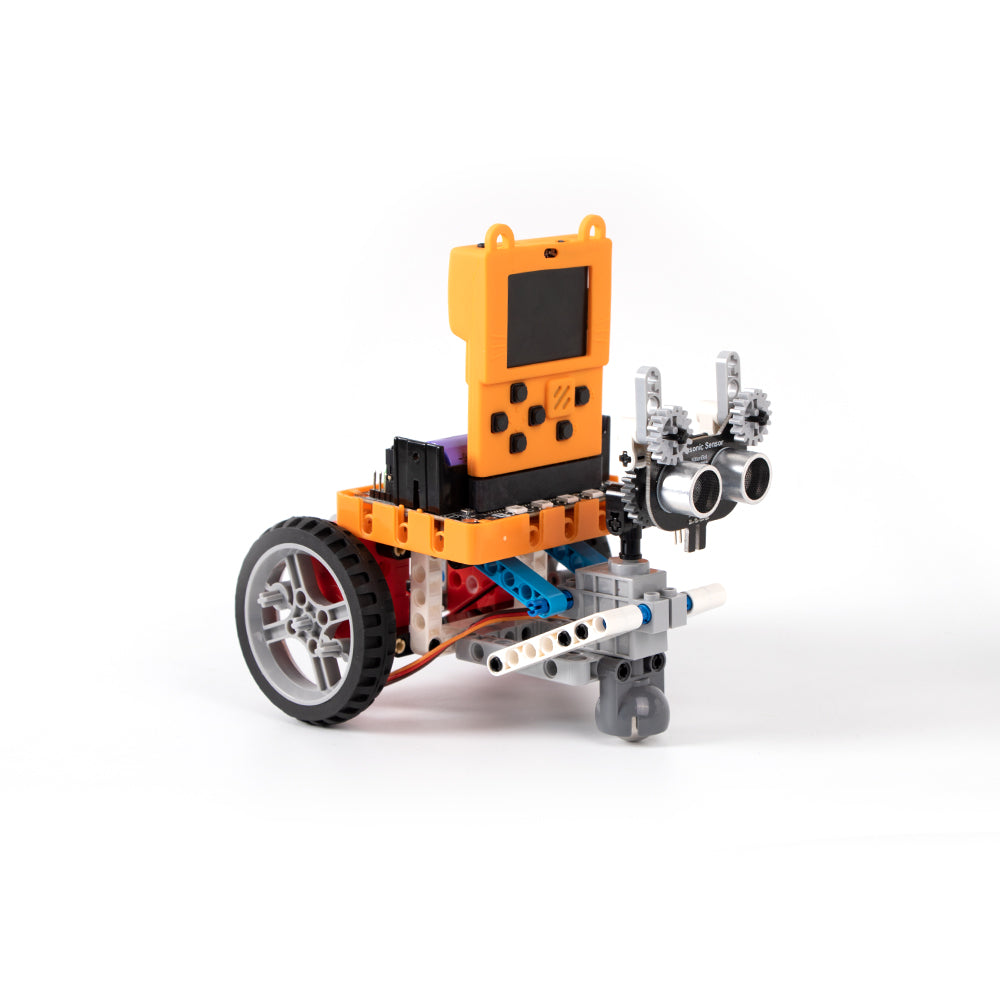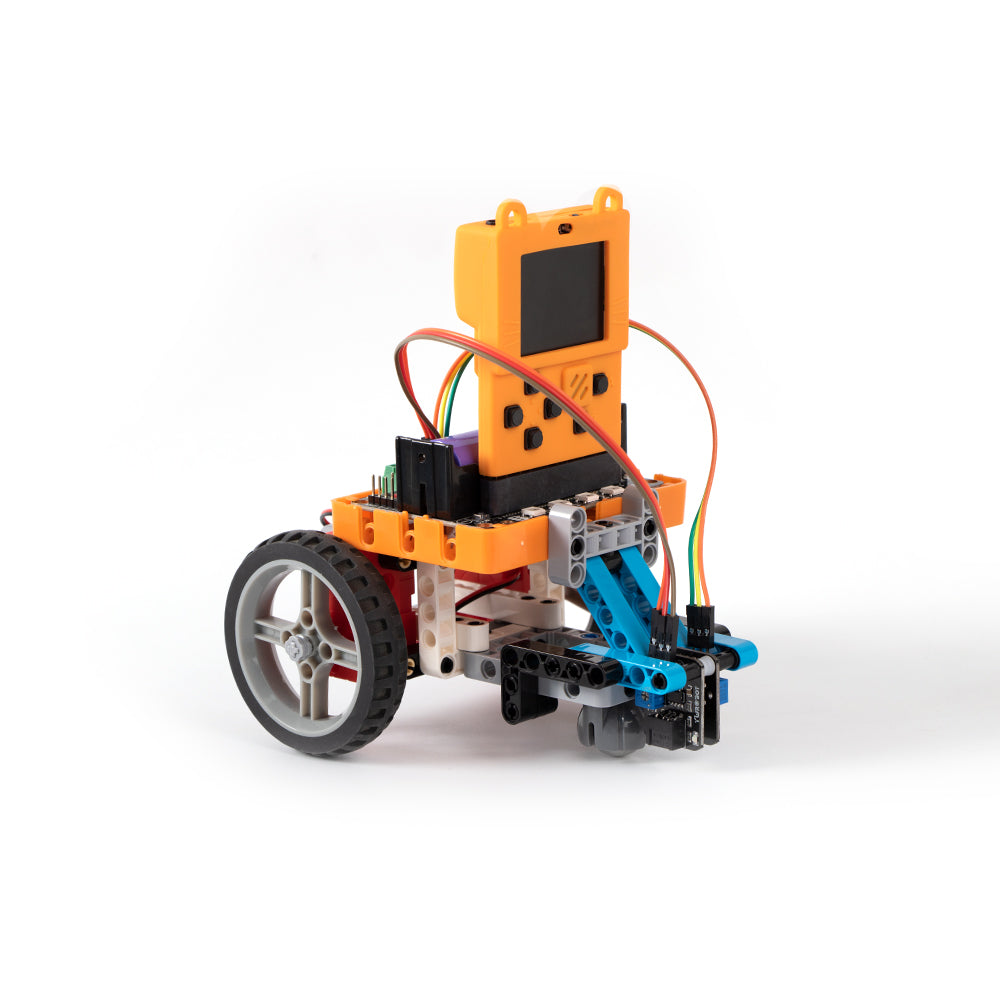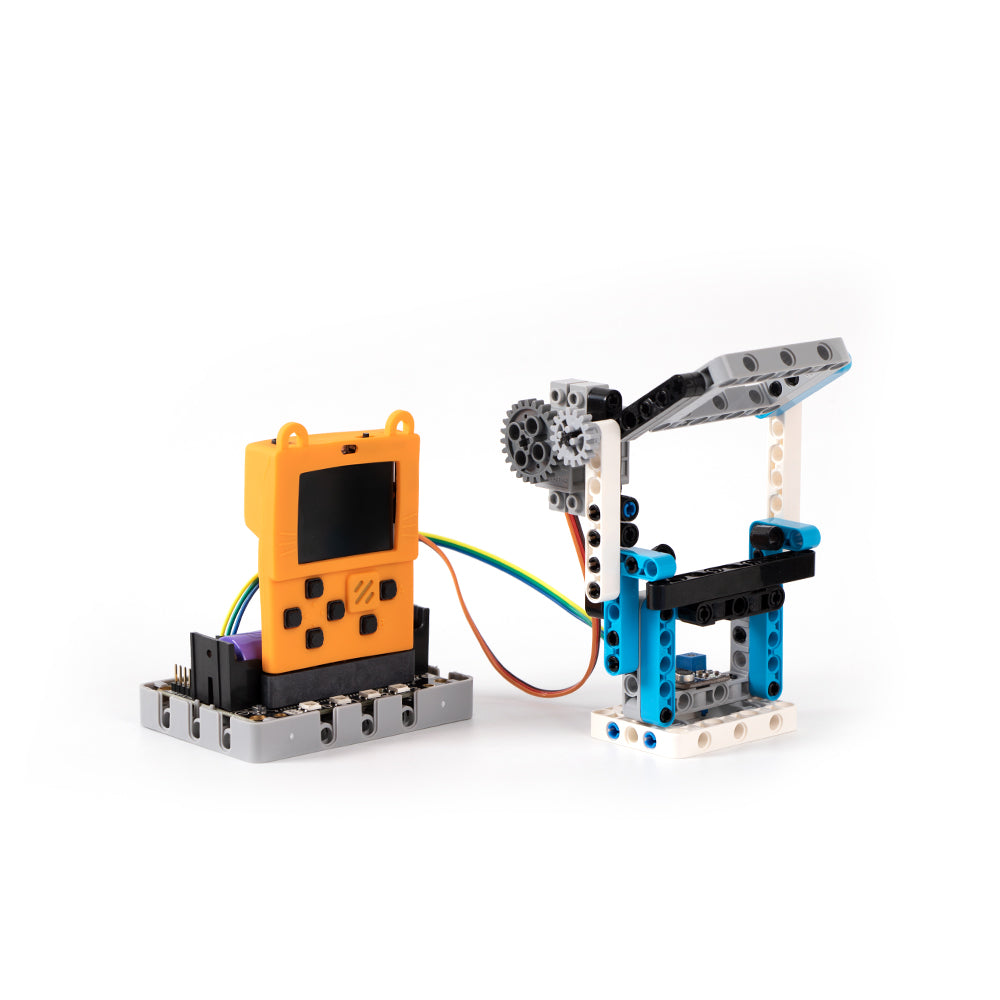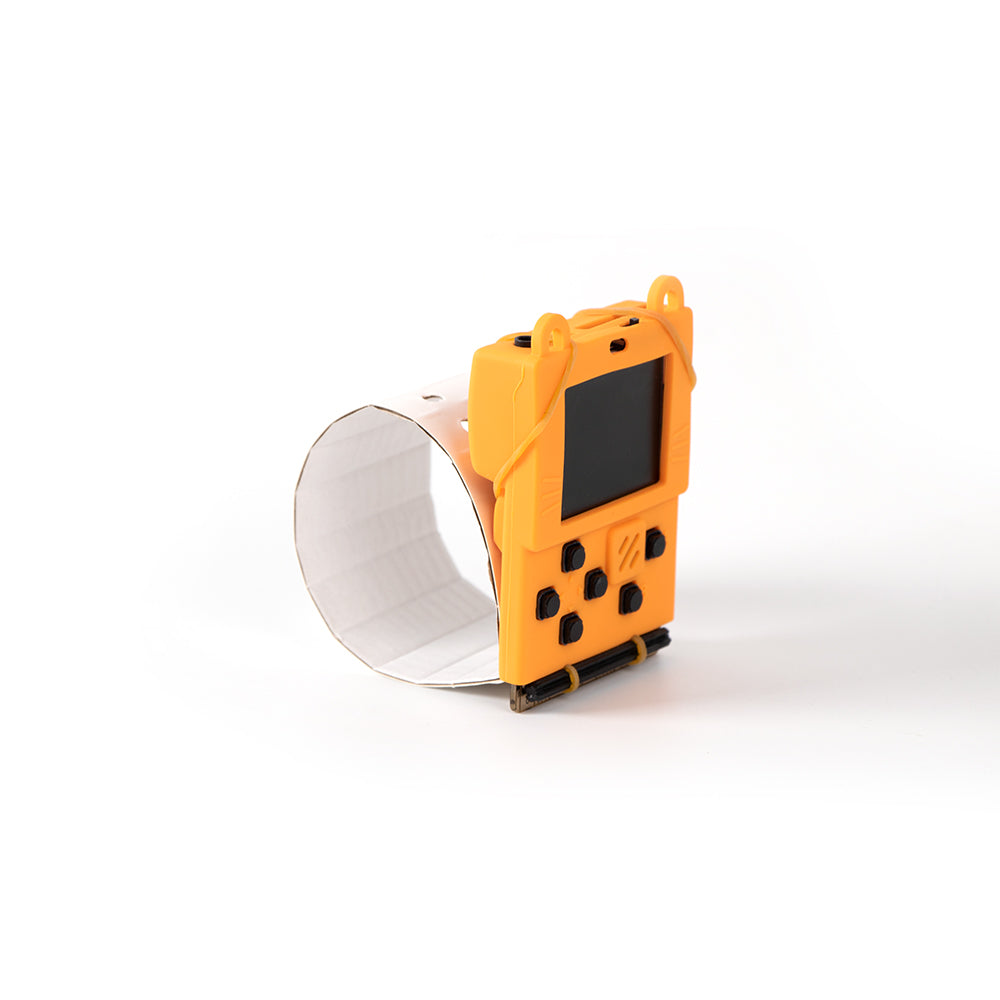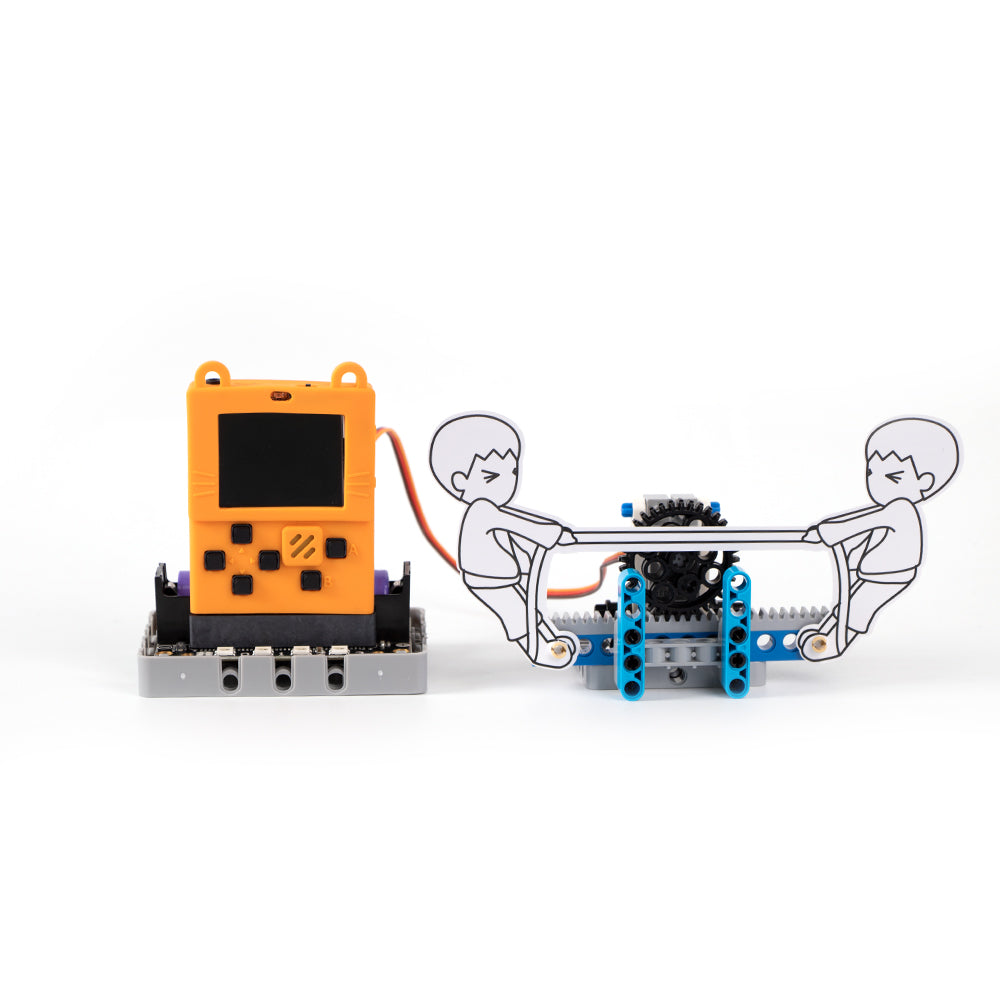 KittenBot Meowbit Creator AI Kit for Makecode Arcade and KittenBlock