KittenBot SumoBot Kit 12-in-1 For Micro:bit Robotics Programming Kits MakeCode/MicroCode
This product serves as an excellent entry point for beginners interested in programming. It integrates mechanical engineering, hardware understanding, and programming education into one fun package. By combining standard LEGO pieces, users can create various unique competition models. In the exciting atmosphere of competitive battles, they can hone their practical skills and advance their programming abilities.
Features
Themed around competitive battling, it has particular appeal to boys.

Highly compatible with other construction sets, allowing for extensive customization according to individual preferences.
Target Audience
After-school Activities: The 5KG servo is perfect for robotics programming classes that culminate in a competitive event. This method of teaching encourages children to learn through play, enhancing their interest in creation and learning.
What's Included?
| | | |
| --- | --- | --- |
| Item | Name | Quality |
| 1 | Micro:bit(Optional) | 1 |
| 2 | Micro:bit Silicone sleeve | 1 |
| 3 | Robotbit v2.2 | 1 |
| 4 | Robotbit Case | 1 |
| 5 | Five-way Line-following Sensor | 1 |
| 6 | KittenBot Ultrasonic Sensor | 1 |
| 7 | KittenBot PCB Button Module | 2 |
| 8 | Geekservo 9g Red Motor | 2 |
| 9 | Geekservo 9g Grey Servo | 1 |
| 10 | 18650 Li-ion Battery | 1 |
| 11 | 65mm  Rubber wheels | 2 |
| 12 | KittenBot 1m microUSB | 1 |
| 13 | DuPont Wire | 20P |
| 14 | Building Bricks | 1 pack |
View full details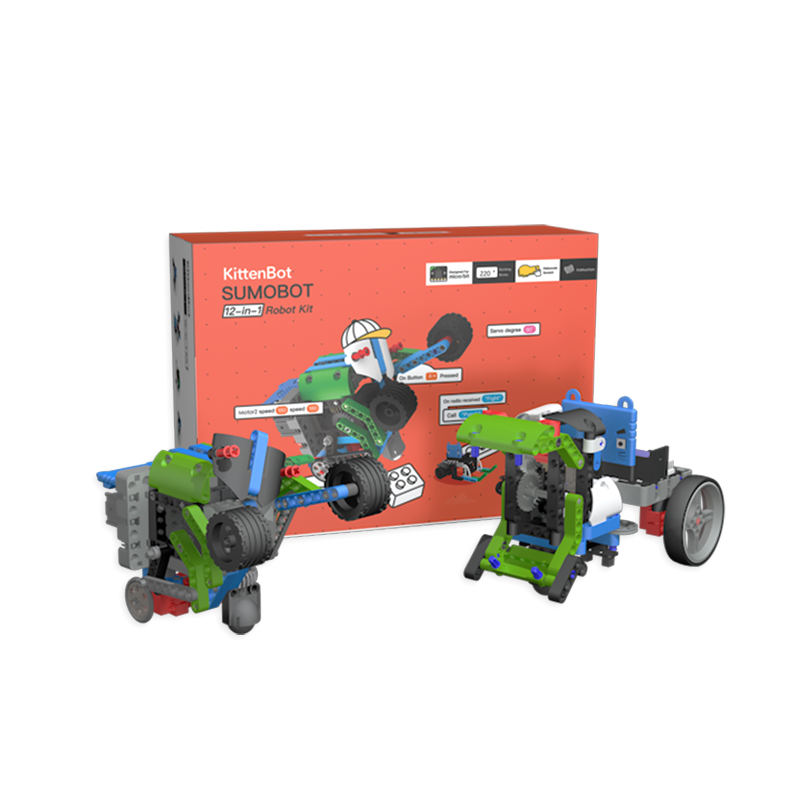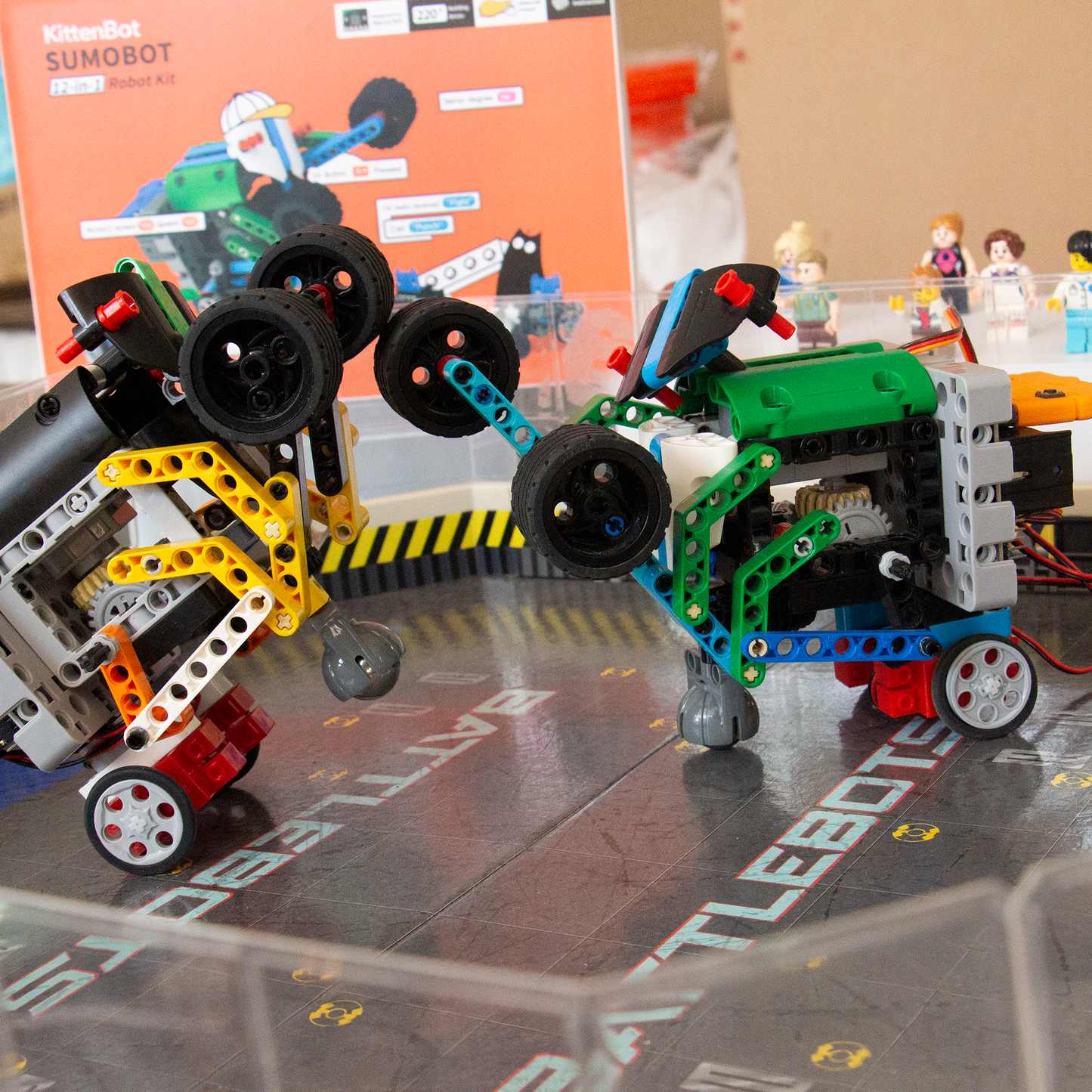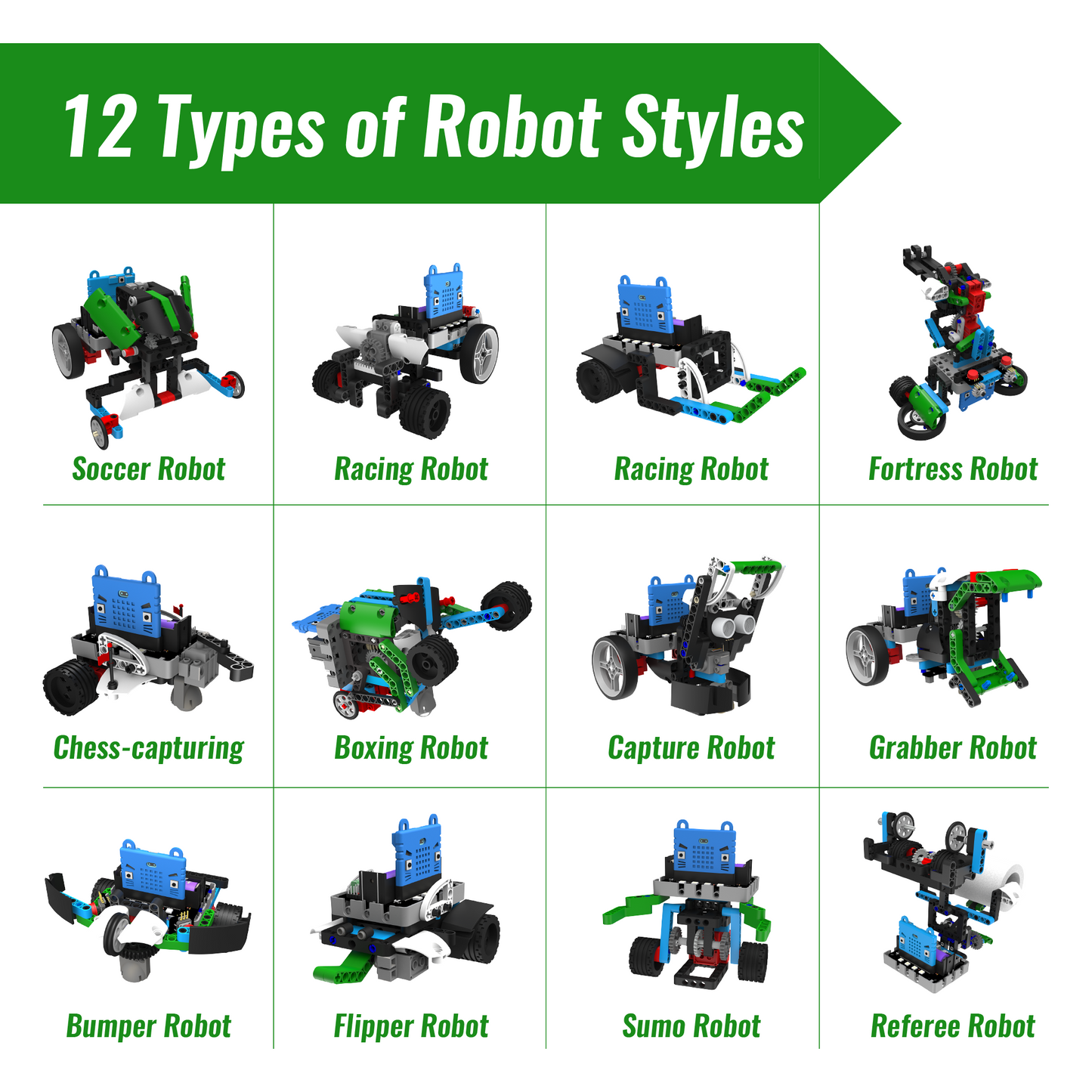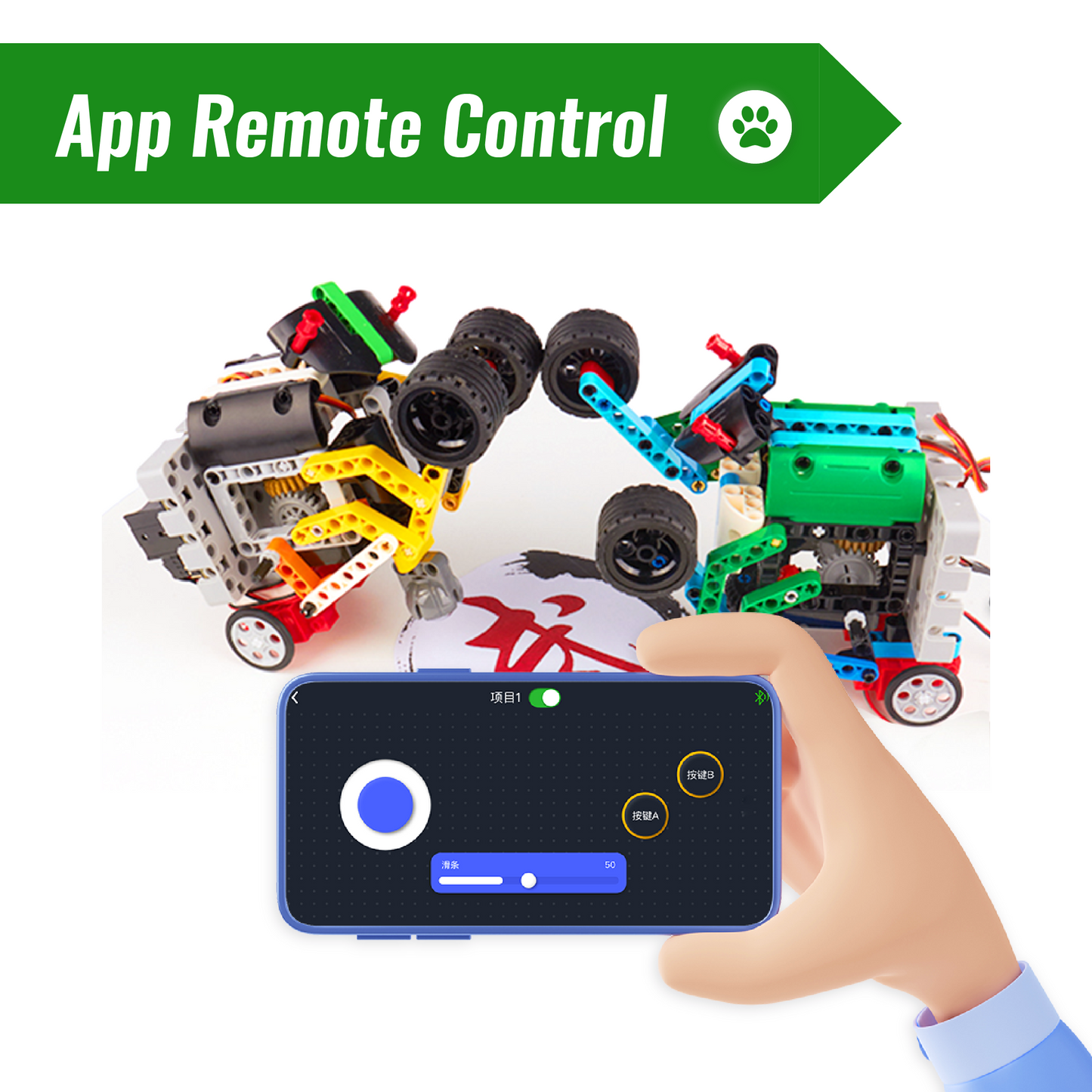 KittenBot SumoBot Kit 12-in-1 For Micro:bit Robotics Programming Kits MakeCode/MicroCode