KittenBot Grey GeekServo 2KG Servo for microbit/ arduino projects
This is a servo compatible with Lego technic parts, compared to 9g Servos, it can produce higher torque. The output axle is a Lego technic axle connector. It is suitable for applications where precise control is required.
Specifications
Operating Voltage: 3.3V~6V

Rated Voltage: 4.8V

Rated Current: 70mA

Blocked Rotor Current: 900mA

Slipping Current: 700mA

Maximum Torque: 1.6kg±0.2kg/cm(4.8V)

Rotational Speed: 60°/0.14s

Rotational Range: 0°~360°

Weight: 20g

Connector: Orange-Red-Brown Servo Connector
Special Features
Inherits the special features of the 9g servo while improving torque and speed at the same time.
Uses an axle connector for output

Allows connecting axles of different lengths to better suit your needs

Dual Outputs

Output axles are found on both sides

Larger rotational range

Higher Torque

About 3 times the torque of a 9g servo
Dimensions
In Lego units:
Length: 5

Width: 3

Height: 3

Output Axle: Technic Axle
In mm units:
Length: 40mm

Width: 24mm

Height: 24mm

Output Axle: Technic Axle
Connection
RobotBit
Connect the servo to the servo ports of the Robotbit.
Orange

 

to

 

Yellow

,

 

Red

 

to

 

Red

,

 

Brown

 

to

 

Black

.
View full details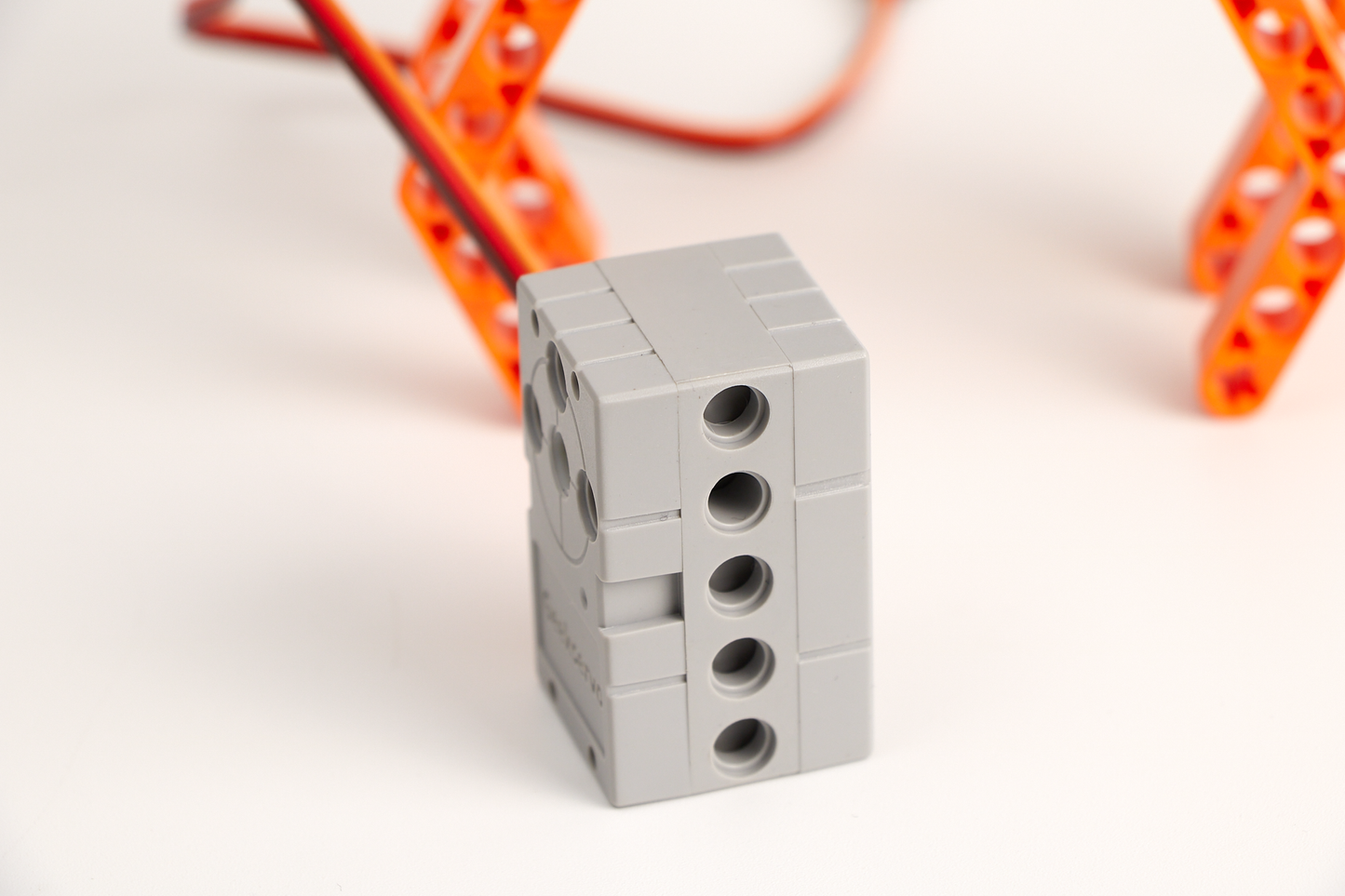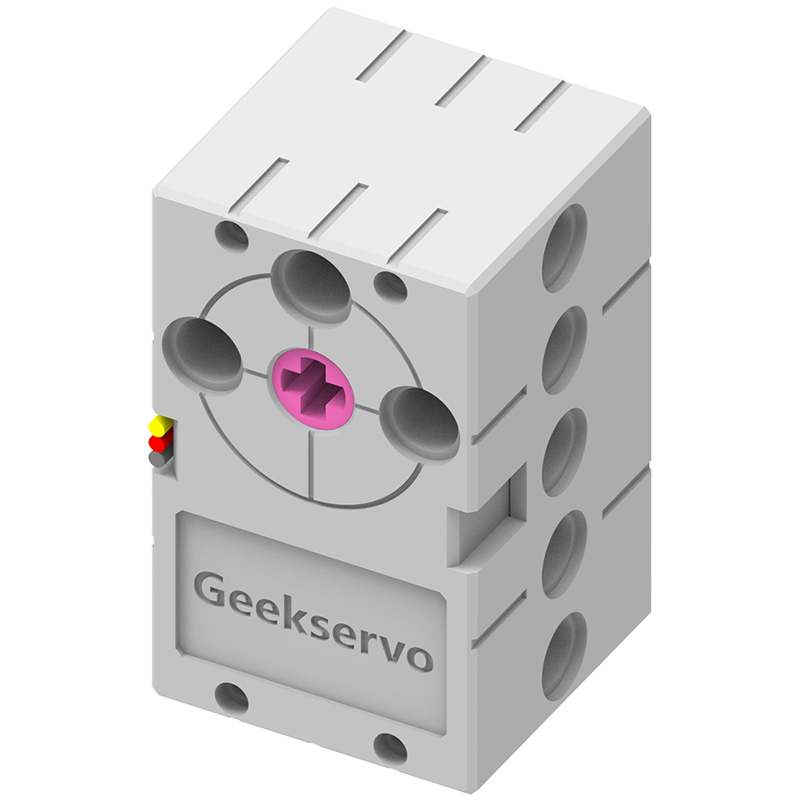 KittenBot Grey GeekServo 2KG Servo for microbit/ arduino projects