DuckyBot: A Jacdac DIY Robitics Kit for micro:bit V2
Meet DuckyBot - A Creative Introduction to Progressive Jacdac Robotics
Product Overview: Dive into the enchanting world of robotics with DuckyBot, a delightful cardboard robot shaped like a cheerful yellow duck. Engineered around the groundbreaking Jacdac Elite Module Suite, DuckyBot offers young learners a quirky and entertaining gateway into the vast realm of electronics and robotics, integrating seamlessly with Microbit and Makecode platforms.
Key Features:
Jacdac-Powered: At the heart of DuckyBot is the power and versatility of the Jacdac Elite Module Suite, ensuring a smooth and interactive learning experience.
Microbit & Makecode Integration: Built to synergize effortlessly with Microbit and Makecode, DuckyBot offers an expansive playground for students to code, test, and iterate, maximizing their learning outcomes.
Crafting Meets Coding: Marrying the concept of arts-and-crafts with modern robotics, DuckyBot introduces students to the delightful world of "CraftTech" - where creativity knows no bounds.
Engaging Design: Beyond its functionality, DuckyBot's playful design captivates young minds, ensuring sustained interest and enthusiasm throughout their learning journey.
Classroom Dynamics: Perfectly suited for school and training setups, DuckyBot serves as a dynamic educational tool, making robotics lessons lively, interactive, and unforgettable.
Target Audience: Perfect for budding tech enthusiasts, young robotics aficionados, and educators looking for a fun and innovative tool to introduce the wonders of Jacdac electronics and robotics.
Educational Value: DuckyBot isn't just another toy; it's a playful educator. By merging tangible cardboard crafting with the advanced capabilities of the Jacdac system, it offers a holistic STEM learning experience. As learners assemble, program, and interact with DuckyBot, they cultivate essential skills in electronics, coding, and robotics, all while having a quacking good time!
DuckyBot Component List
Dive deep into the world of robotics with this comprehensive DuckyBot kit. Whether you're assembling, coding, or experimenting, every component ensures an enriching experience.
Core Modules:
Jacdac-Accelerometer Module
Jacdac-Enviroment Module
Jacdac-Power Module
Jacdac-Servo Module
Jacdac-RGB Strip Module
Jacdac-Relay Module
Jacdac-Haptic Output Module
Jacdac-Ultrasonic Sensor Module
Jacdac-Hub_B
Microbit V2
Jacdac Adaptor for Microbit V2
Additional Components:
10 Pixels Flexible Light Strips
360° Orange Servo x2
1-meter Micro USB Data Cable

Thin Wheel Set x2

Tires (for Thin Wheel Set) x2
Sulfate Paper (7x2cm)
1cm Round Double-Sided Tape (Sheet)
Velcro Fasteners (Loop & Hook Set)
Small Flathead Screwdriver
Packaging & Connectivity:
KitB Cardboard Box
KitB Jacdac Connection Wires (Set)
View full details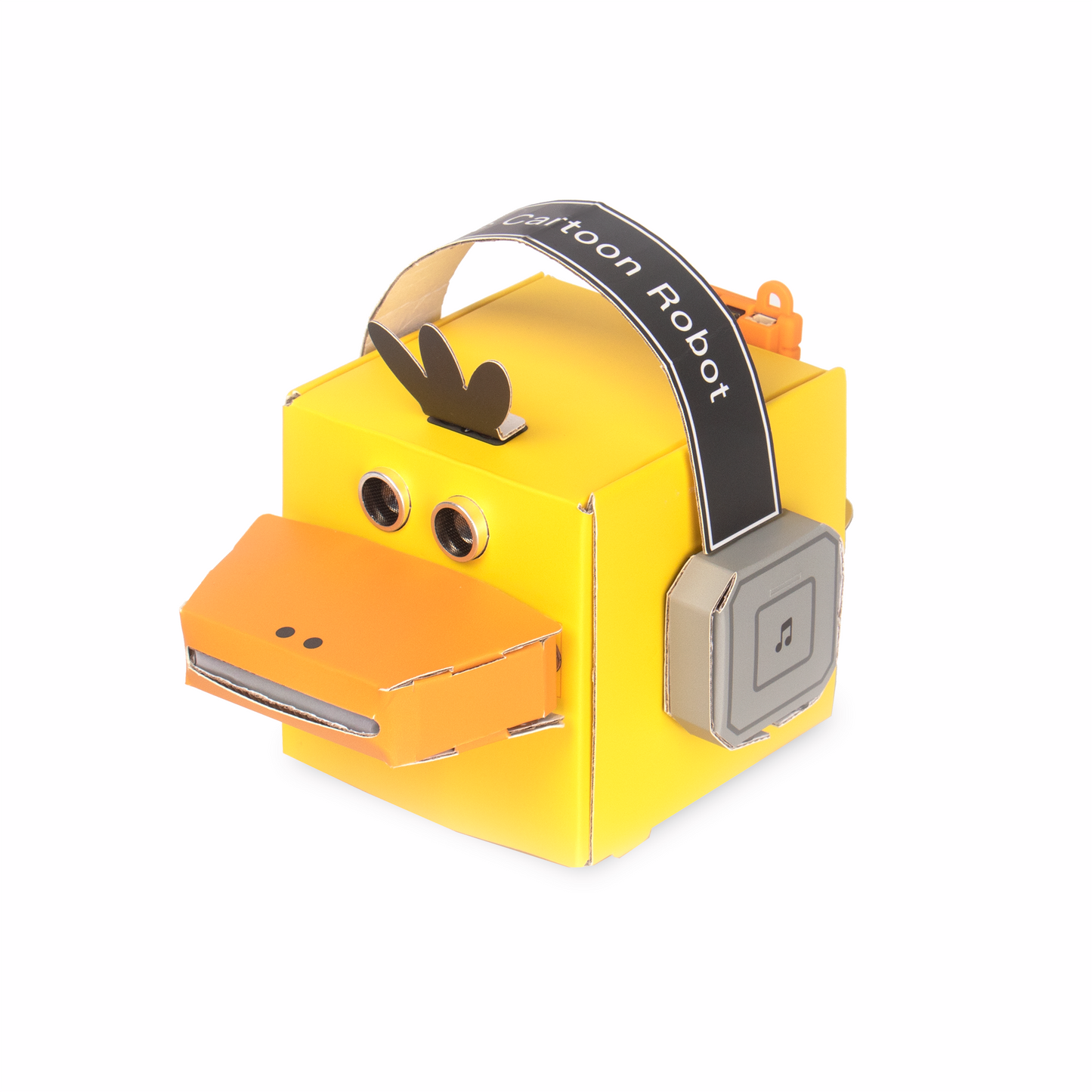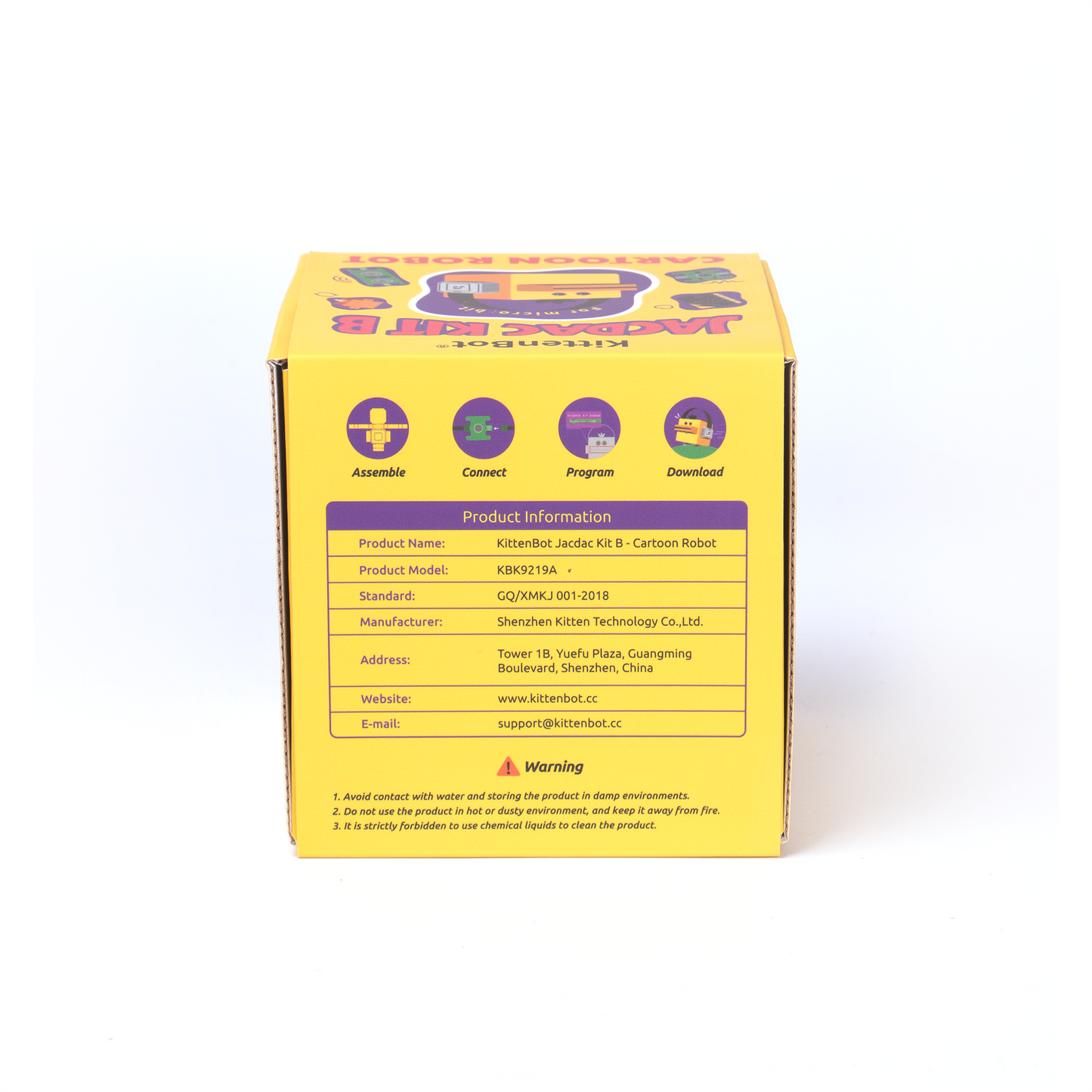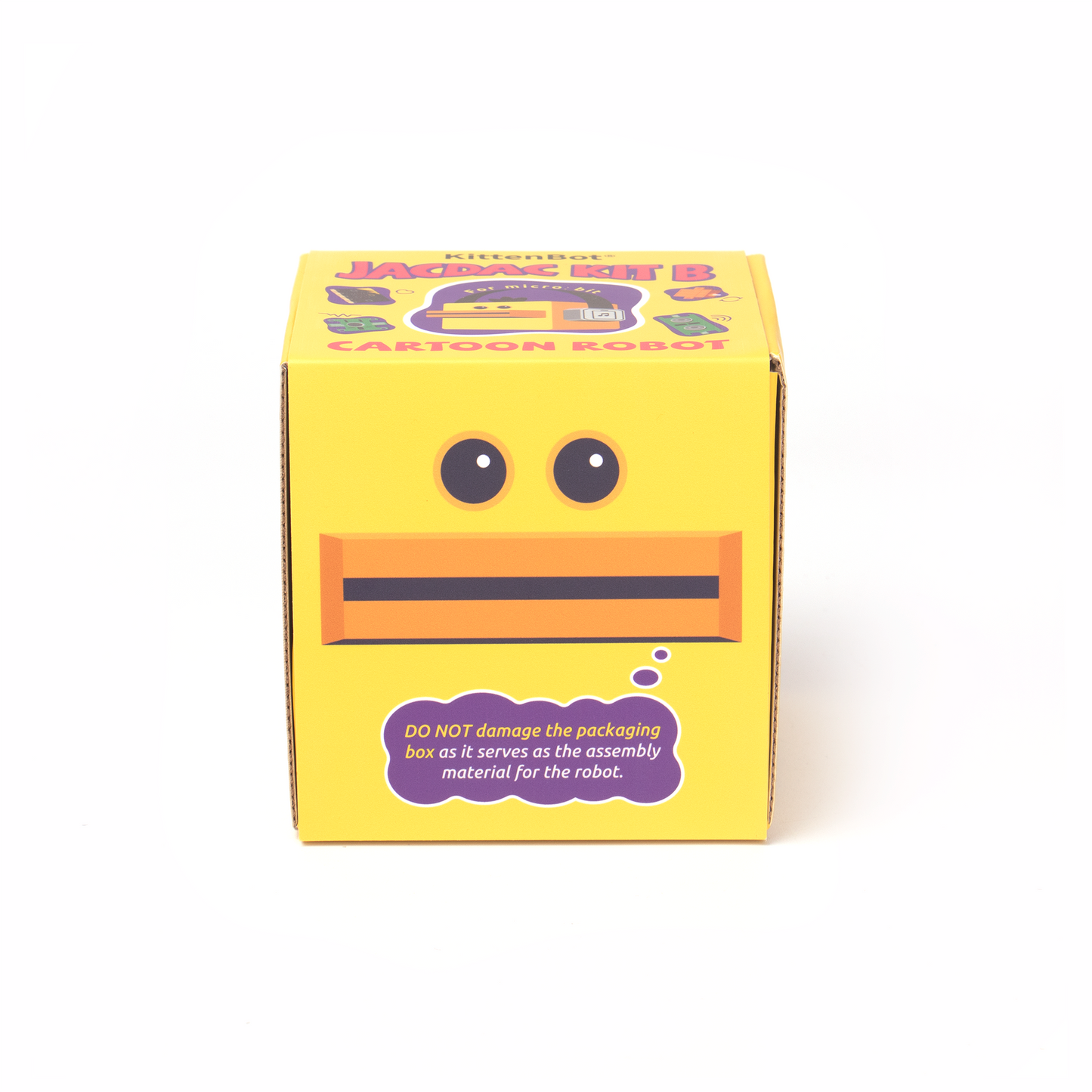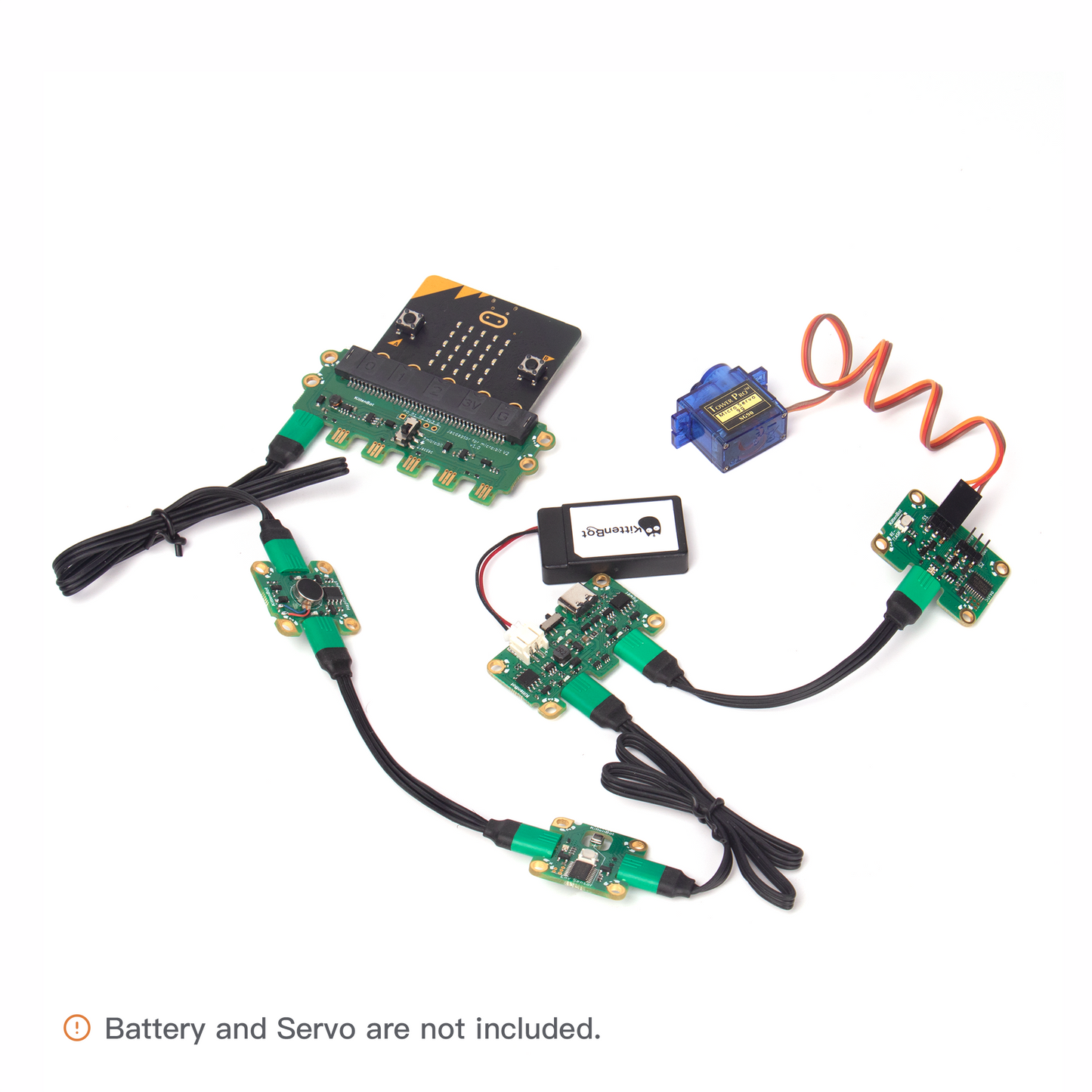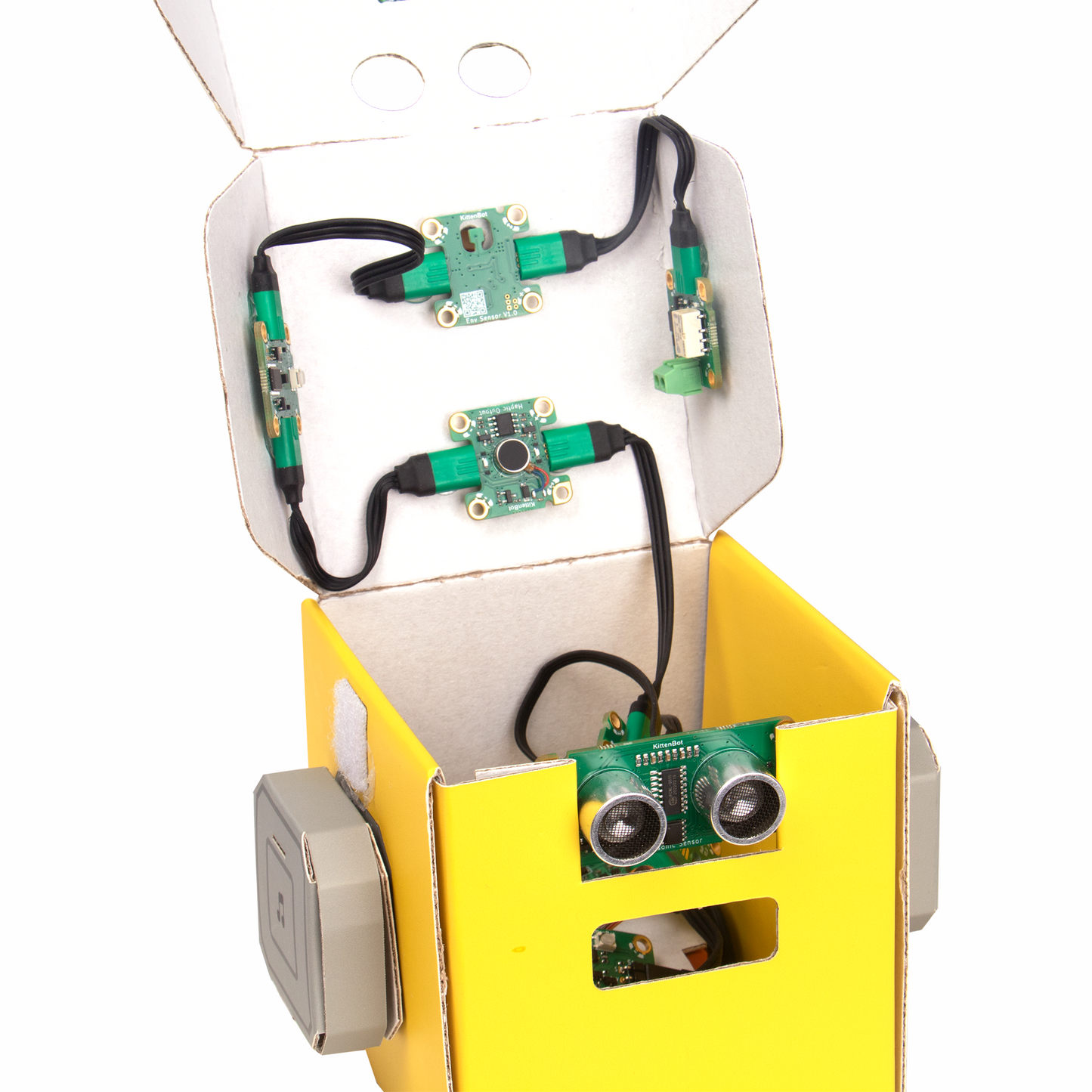 DuckyBot: A Jacdac DIY Robitics Kit for micro:bit V2