Preface
❤❤❤
A busy and fulfilling weekend
Maker Faire Shenzhen 2023
The event had come to a perfect end!
The KittenBot's employees who had put in effort for this event had worked hard
Thank you also to all the friends who came to the booth to visit and clock in these two days
Thank you for your love and support of KittenBot!!
❤❤❤
Exhibition site
The exhibition lasted for two days, and KittenBot also prepared interesting projects to come to the site. There are also engineers from the KittenBot on site to interact and answer questions for everyone. They said, 'We're almost overwhelmed by everyone's enthusiasm.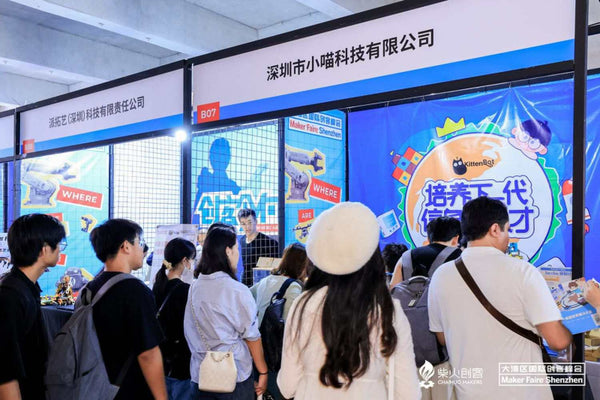 Next, let's review this unforgettable exhibition! 👇🏻
At the beginning of the exhibition, engineers were adjusting the placement of the exhibits.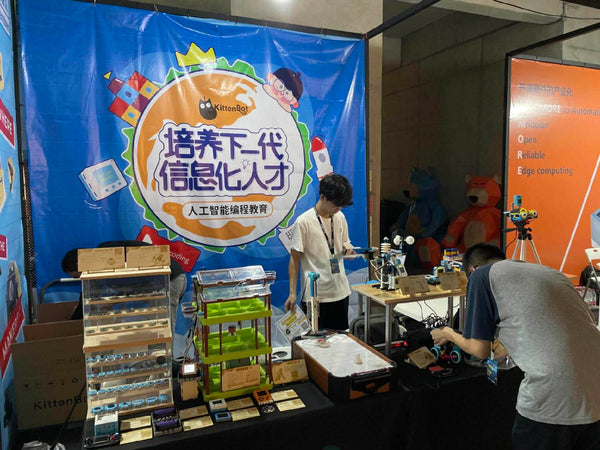 Tourists were attracted by our booth, and gradually, there were more and more people ~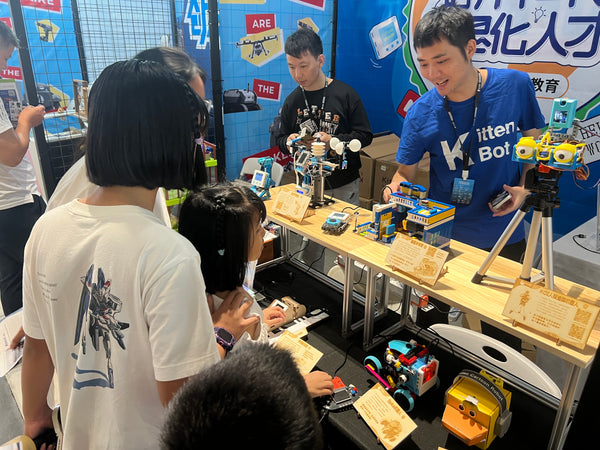 The Microsoft MicroCode icon programming workshop is currently underway,
with two 5-year-old children happily experiencing the joy of hardware programming.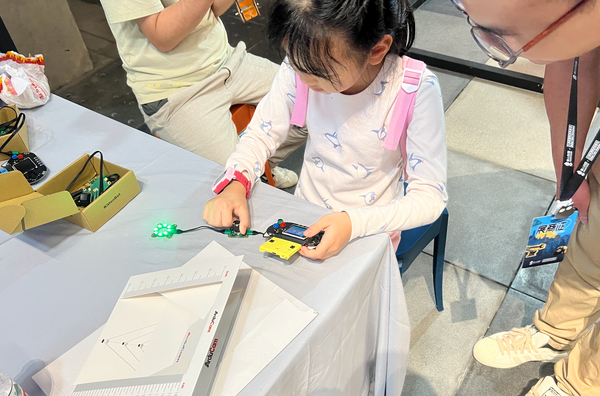 The engineer explained Micro:bit Weather Station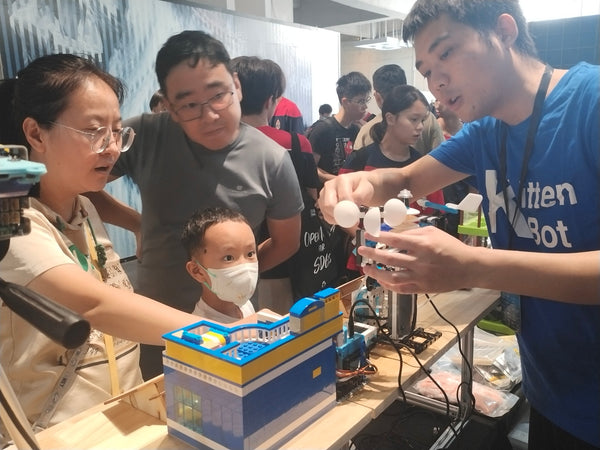 Children experienced the robot that can punch left and right.
Based on micro:bit&spike, a wonderful combination, simple and fun.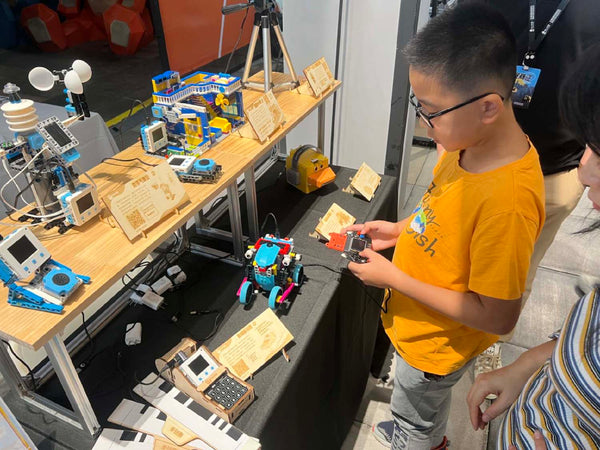 The cute,soft and fun Meowbit. (Programable on MakeCode Arcade)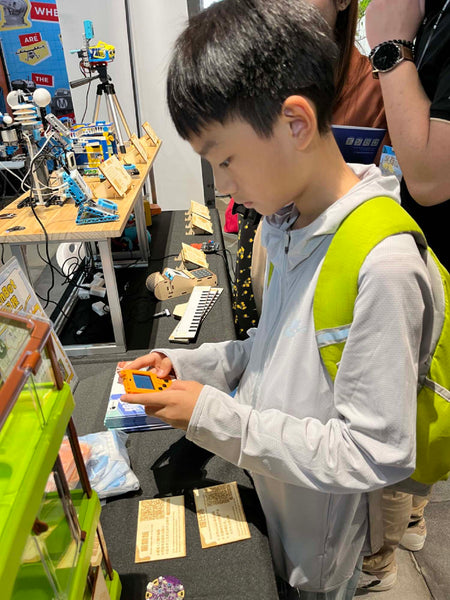 KOI Face Tracker, big eyeballs locked you in!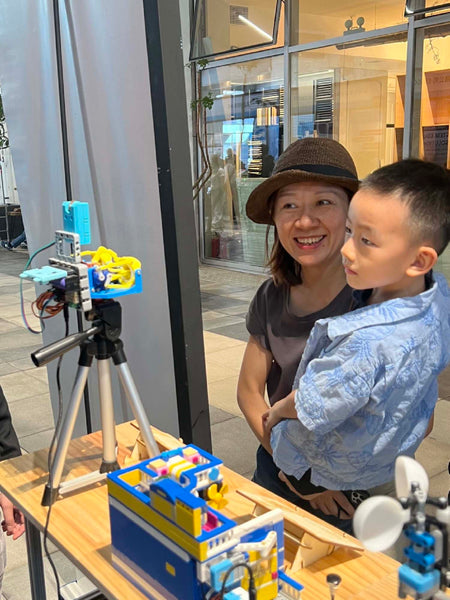 A very popular Ice Hockey Competition, kids love it~ 
Through visual tracking, the battle between machines and humans.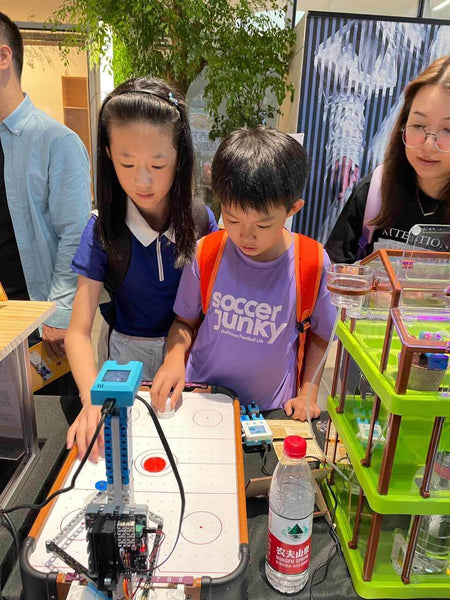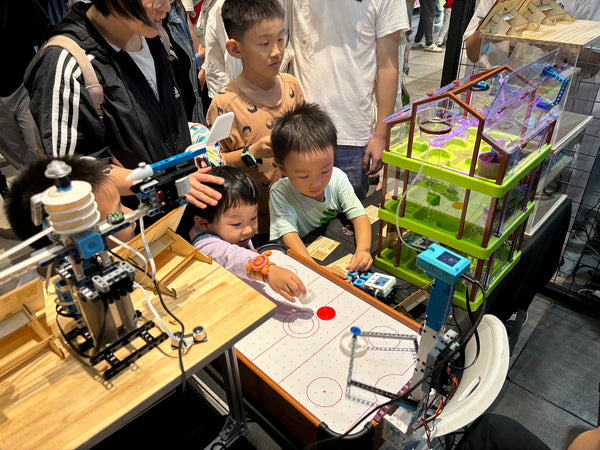 About

 

Raspberry Pi
Kittenbot Team introduces Raspberry Pi's self-designed keyboard project
We were showing Eben( founder of Raspberry Pi) for rp2040 Jacdac Keyboard project. And we think DeviceScrip developpers might interesting about this project.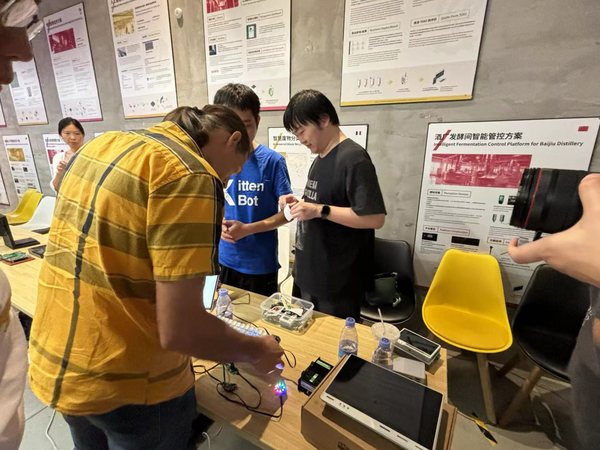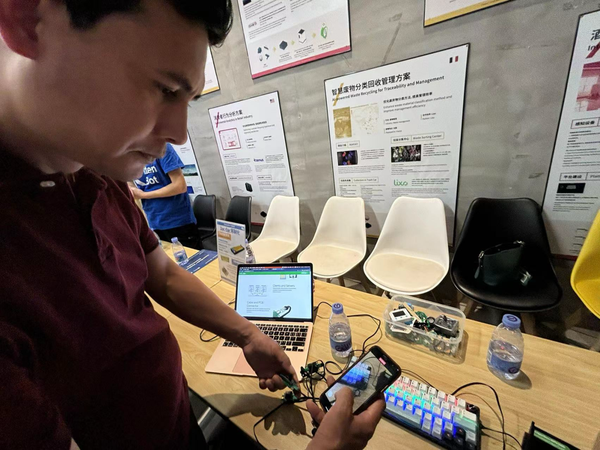 The Group Photo of Raspberry Pi Meetup ~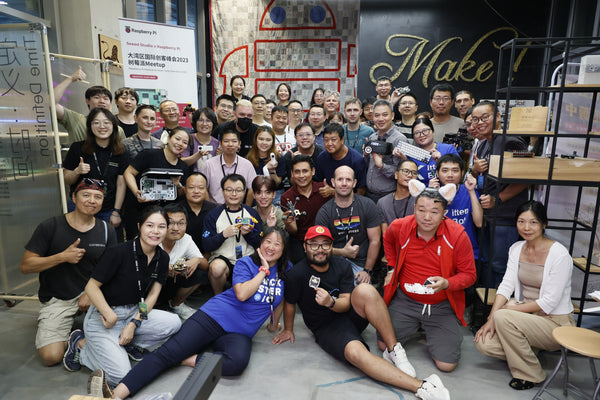 Conclusion
Seeing this, the smooth progress of this exhibition has truly come to an end. Looking forward to the next meeting between KittenBot and you~I am very happy to use this article to relive the hot atmosphere at the exhibition site! Now my mind is filled with your curiosity about artificial intelligence that cannot be hidden, and your fervent gaze at technological innovation. I hope everyone can always maintain this curiosity and love. Thank you again for your support and love. Following me, I will accompany everyone to progress and grow together!
Follow us
KittenBot will regularly post interesting project videos through social media platforms, and those who are interested can search and follow us!
 Facebook: KittenBot
X: KittenBot1
ins: kittenbotcc
YouTube: KittenBot