KittenBot Sugar Series Module for microbit Arduino projects - Soil Moisture Sensor
This is a soil moisture sensor module in the Sugar sensor series, the pin holes on the back allow compatibility with plastic building bricks.
It is used to detect the humidity of the soil. The Kittenbot Sugar soil moisture sensor is capacitive and anti-corrosion. The moister the soil, the larger the analog value returned.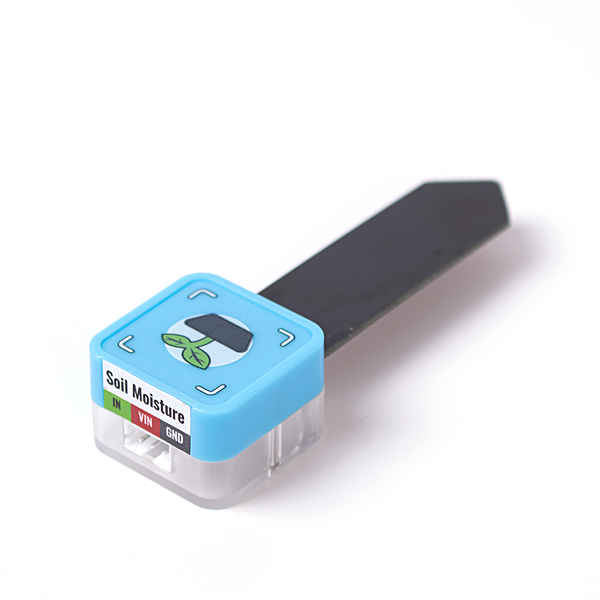 Parameter
---
| | |
| --- | --- |
| Size | 24 × 24 × 70 mm |
| Weight | 6.7 g |
| Signal | Analog input |
| Range | 0~3.3V |
| Detect Object | Soil |
---
 Connect the module to the P1 of the Robotbit Edu with the 3-pin cable.
(Only P0, P1, and P2 can be used because they have the function of analog read)
When we turn on Robotbit, we can see that the red light on the bottom of the module will be on, which indicates that the module is working normally.
Programming (with Scratch-based editor Kittenblock)
---
Use the happy face and sad face pattern on the LED matrix of Micro:bit to show the moisture of the soil to remind us to water the plant 
Run the program online or offline to test it out. 
If you don't know how to run the program online or offline, check the tutorial here
#Plant Watering Reminder
When the soil is dry, show the sad face pattern on the LED matrix; when the soil is moist, show the happy face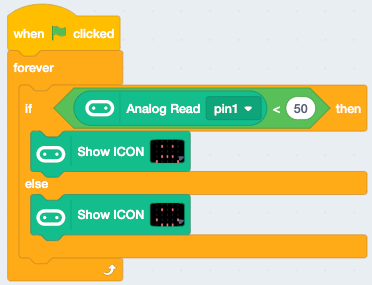 View full details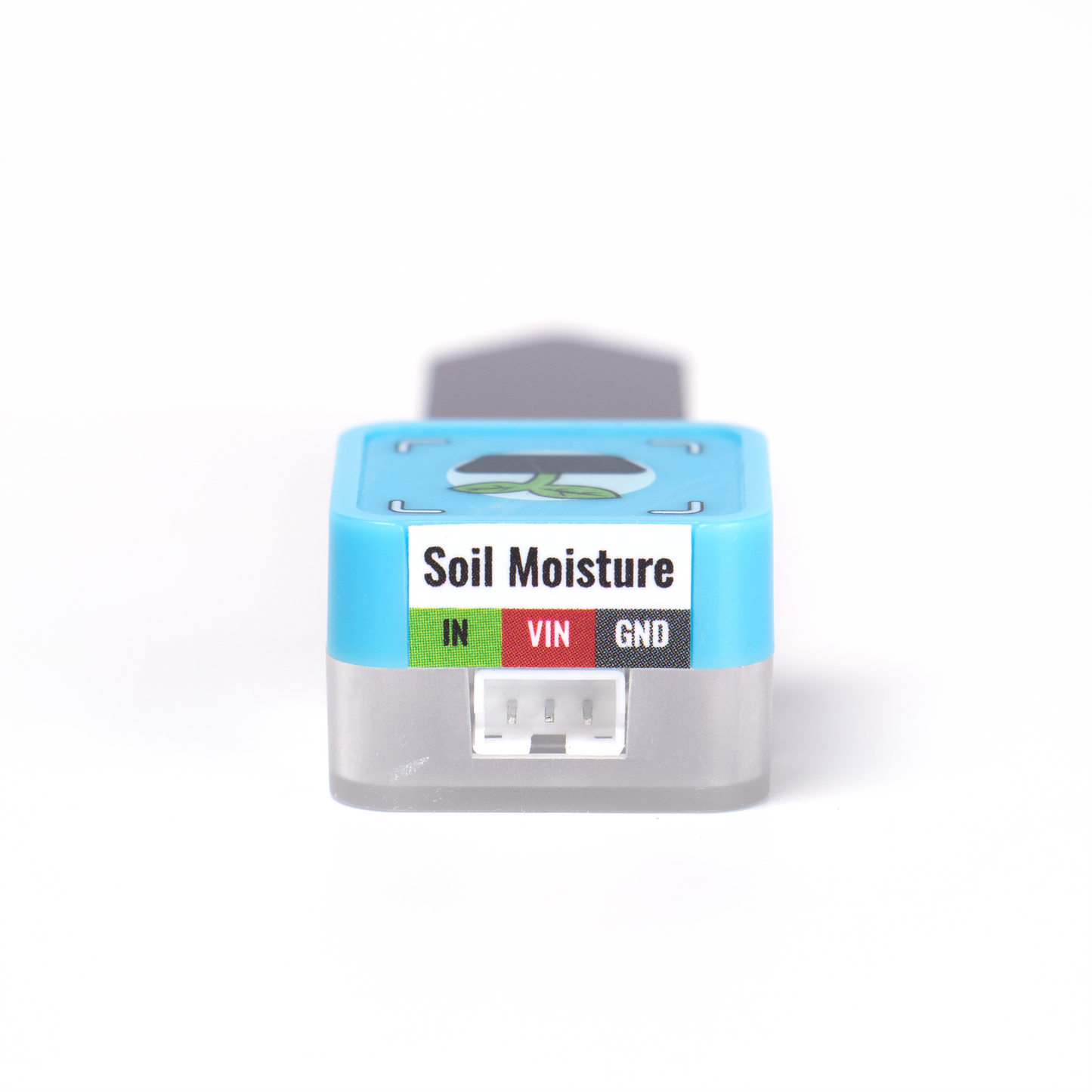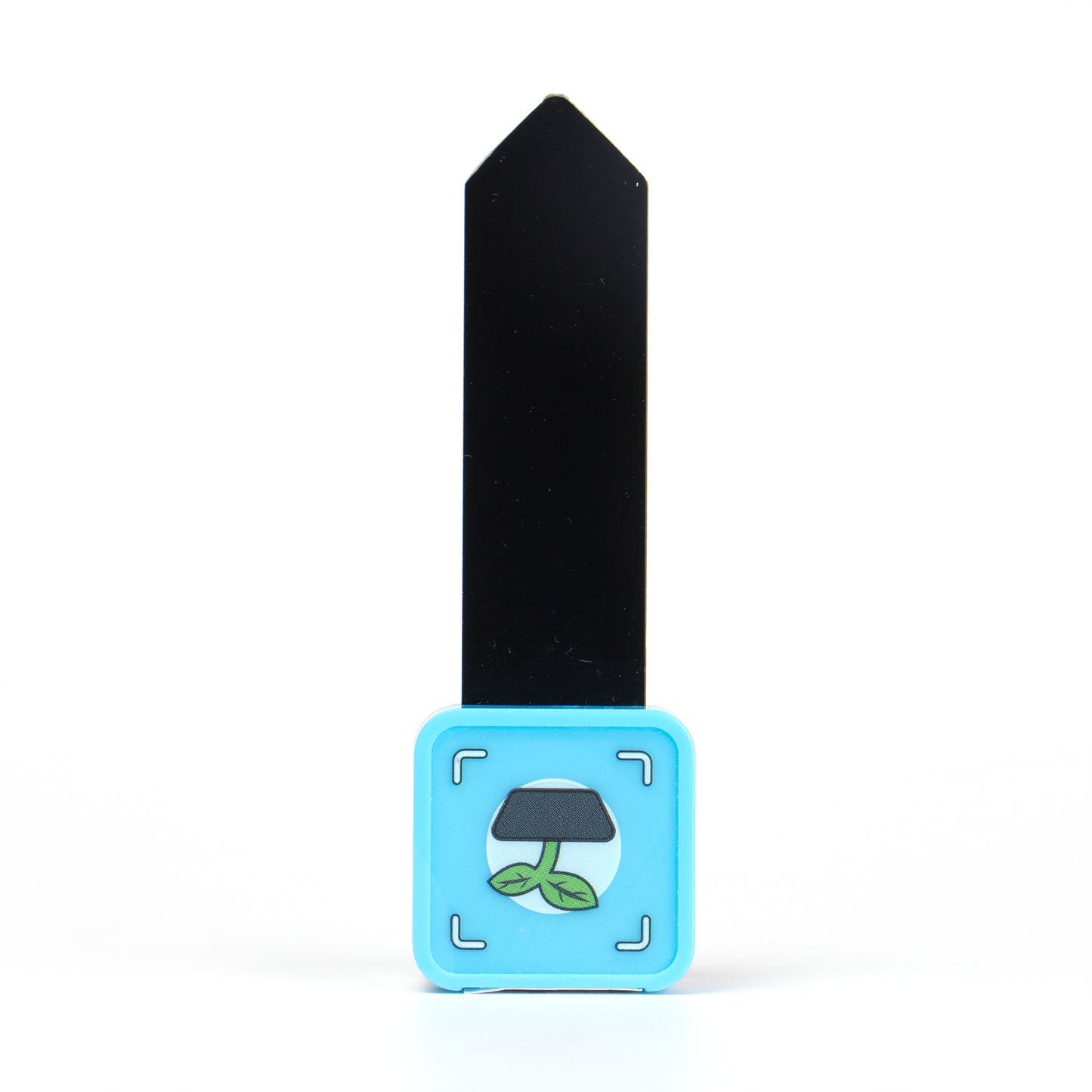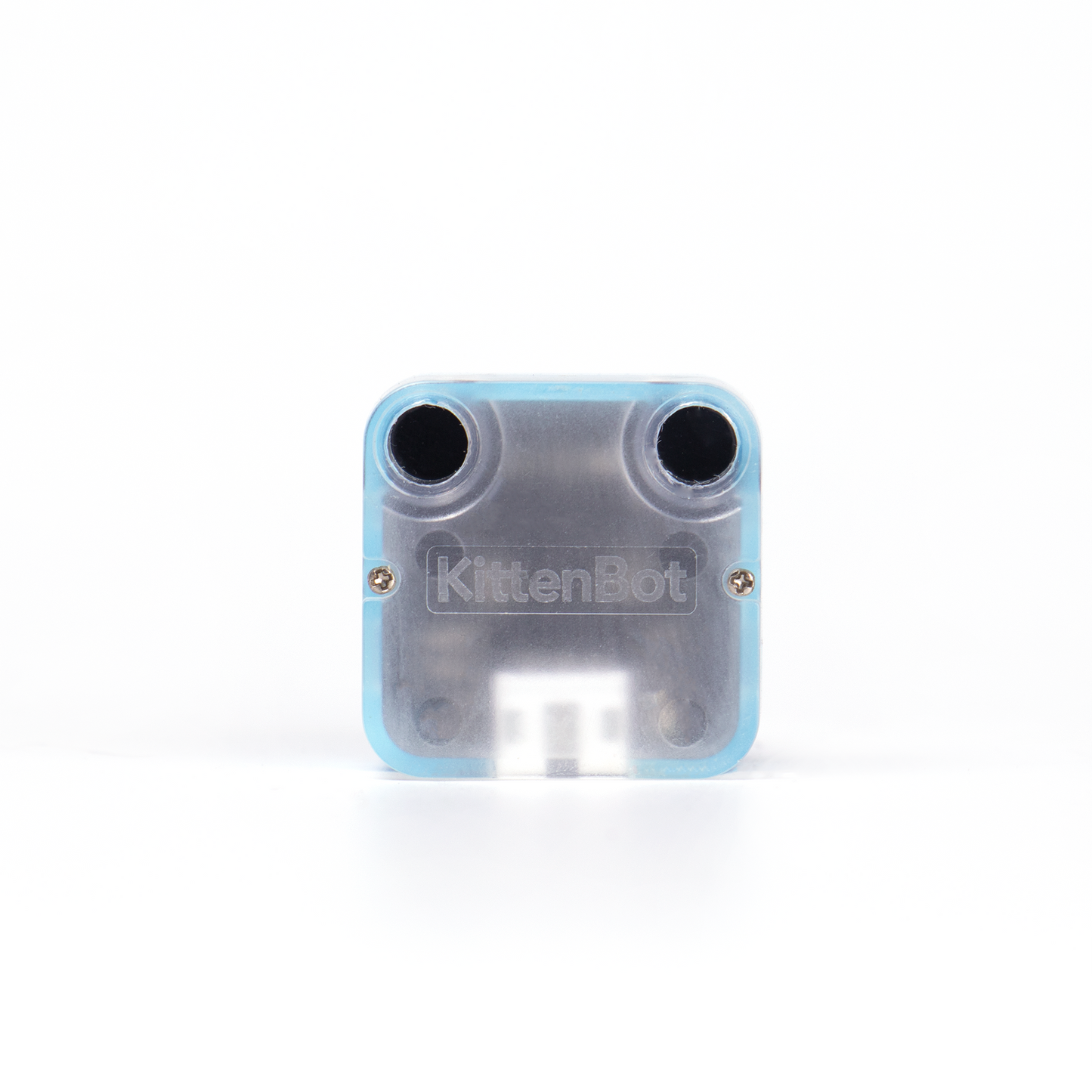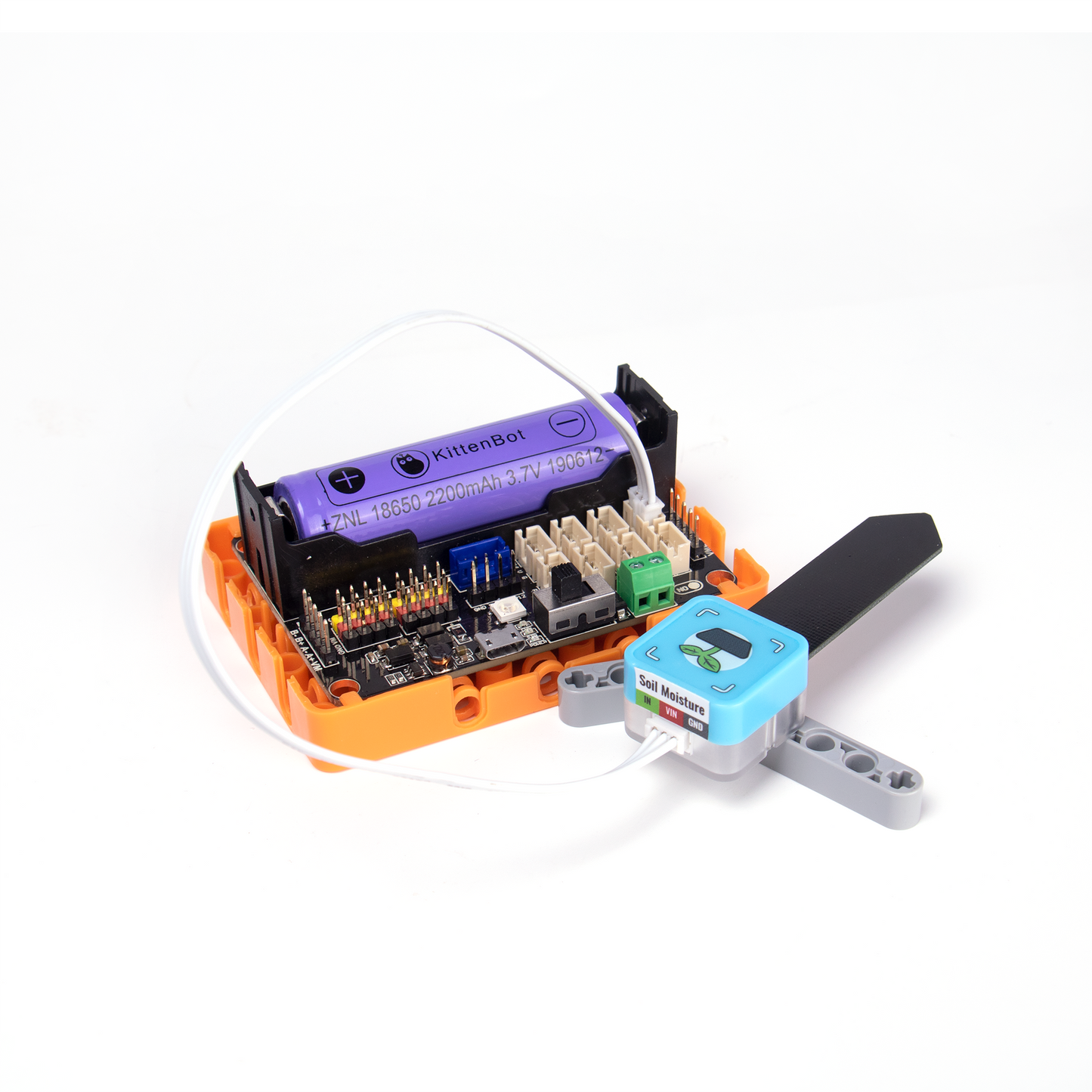 KittenBot Sugar Series Module for microbit Arduino projects - Soil Moisture Sensor